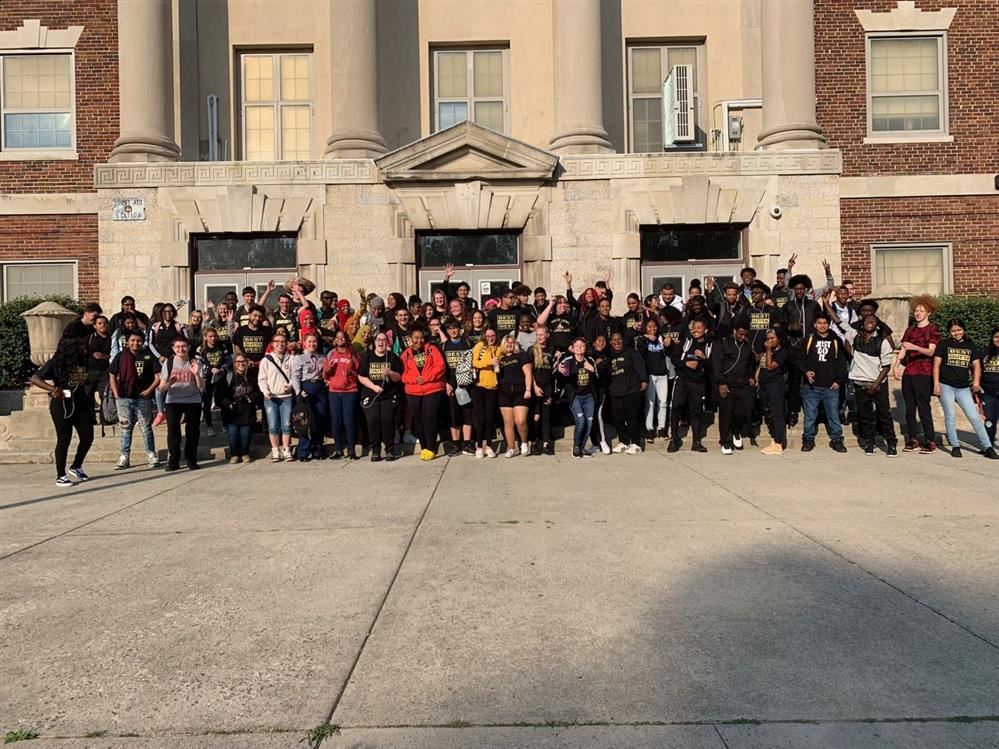 Septemeber 20, 2019 -- Columbus City Schools, I Know I Can, and the City of Columbus came together to celebrate the Class of 2020 during the "Reach Higher: All Seniors In" Convocation at the Columbus Convention Center on September 20.

More than 2,100 students from the Districts 19 high schools attended the event aimed at inspiring all students to take charge of their future and complete an education past high school, serve in the military or start a career.

Superintendent/CEO Dr. Talisa Dixon marched across the stage with several of the Districts soon to be graduates to the Hip Hop tune of "I'll Be Around" by singer-songwriters CeeLo Green and Timberland, to reinforce the need for students to count on the "village" that surrounds them as they look ahead to graduation, nine months from now.

Featured speakers also included 2013 Eastmoor Academy graduate Leslie Turner, and Javier Sanchez, Founder/CEO of R.E.A.C.H. Communications, Inc. and a graduate of West High School. Sanchez is also a performer and author of two books, "From this Moment On" and "Look in My Mirror."

"Your past does not have to disqualify you from your future," said Sanchez."It starts with the choices you make from this moment on. Don't settle for being known for having potential, but known for unleashing your potential."

In addition to the more than 2,100 students in attendance, more than 100 community leaders, staff, and educational partners came out to support and witness the Class of 2020 take the pledge to be ALL IN and Reach Higher!