Return to Headlines
Columbus City Schools Takes a Seat at The Big Table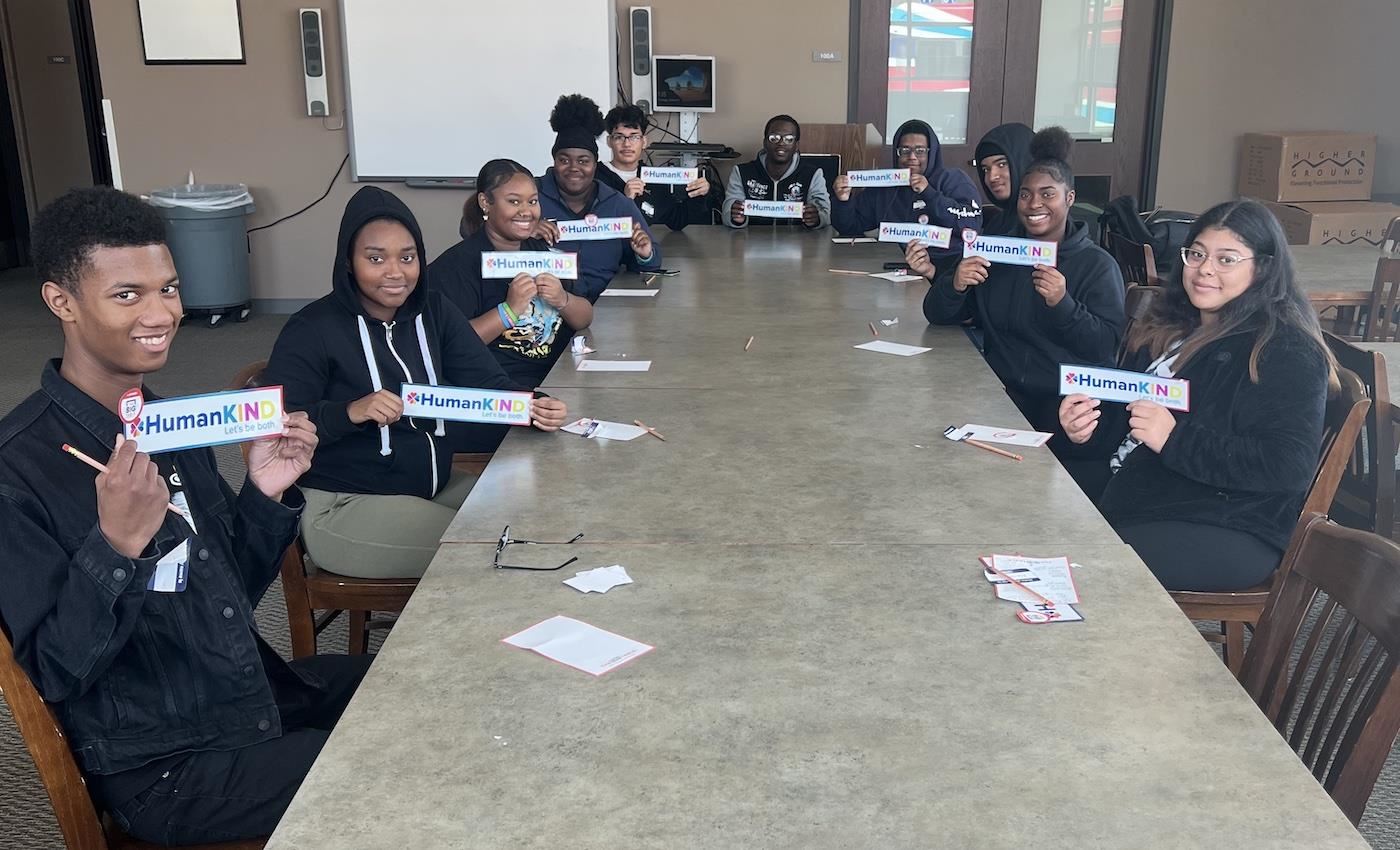 October 6, 2022 -- Columbus City Schools leaders, staff, parents, community members, and yes, even students, took their seats at "The Big Table" today to discuss concerns, applaud successes, and share ideas to continue a positive forward momentum for CCS and its students.
Launched by The Columbus Foundation in 2016, The Big Table is a day dedicated to community-wide conversations. Through open, intentional dialogue, participants are empowered to imagine what the central Ohio region can look like when we work together toward a brighter future, and where everyone has a seat at the table.
Superintendent Dr. Talisa Dixon and several Columbus Board of Education members joined more than a dozen CCS parents, staff, and community members at Bottoms Up Coffee Shop for robust conversations where all voices could be heard. Topics included the District's Portrait of a Graduate, family engagement, social-emotional learning, and embracing the diversity in our schools.
"This is good. This is what we want right here," said Dr. Dixon. "Intentional, authentic engagement with our families and community members. What do you want to see in our schools? How can we better serve our students and families?"
Meanwhile, seven CCS high schools held their own Big Table discussions led by Student Ambassadors:
Columbus Online Academy
Columbus Downtown High School
Fort Hayes Arts and Academics High School
Independence High School
Marion-Franklin High School
Northland High School
South High School
At Northland High School, students discussed 'balancing mental health and school.'
"I think mental health is such a popular topic nowadays which is good because we're progressing to talk about these actual problems we have," said Northland junior Madelyn Dumashe. "We wanted to hear from other students - hear their perspective - to see if other people were feeling the same way we were feeling, having to balance priorities and academics with what's actually going on internally."
Mia Prewitt, Supervisor of Student Leadership and Engagement, explained how this was an opportunity for students to lift their voices.
"We talk about our Students Leading the Way, and that's exactly what this is," Prewitt said. "It's an opportunity for students to gather with their peers and discuss the things that are important to them. From school climate and balancing mental health with school demands, to academics and future planning, these student-led discussions on student-chosen topics produce meaningful, authentic conversations."
Adding to the list of successful Big Table talks, CCS ended the day with a Virtual Big Table. Dozens of family and community members joined in to discuss their hopes and concerns for the future of CCS and its students. It was truly a successful day of authentic engagement.
---