Return to Headlines
Wedgewood Student Wins OELMA Award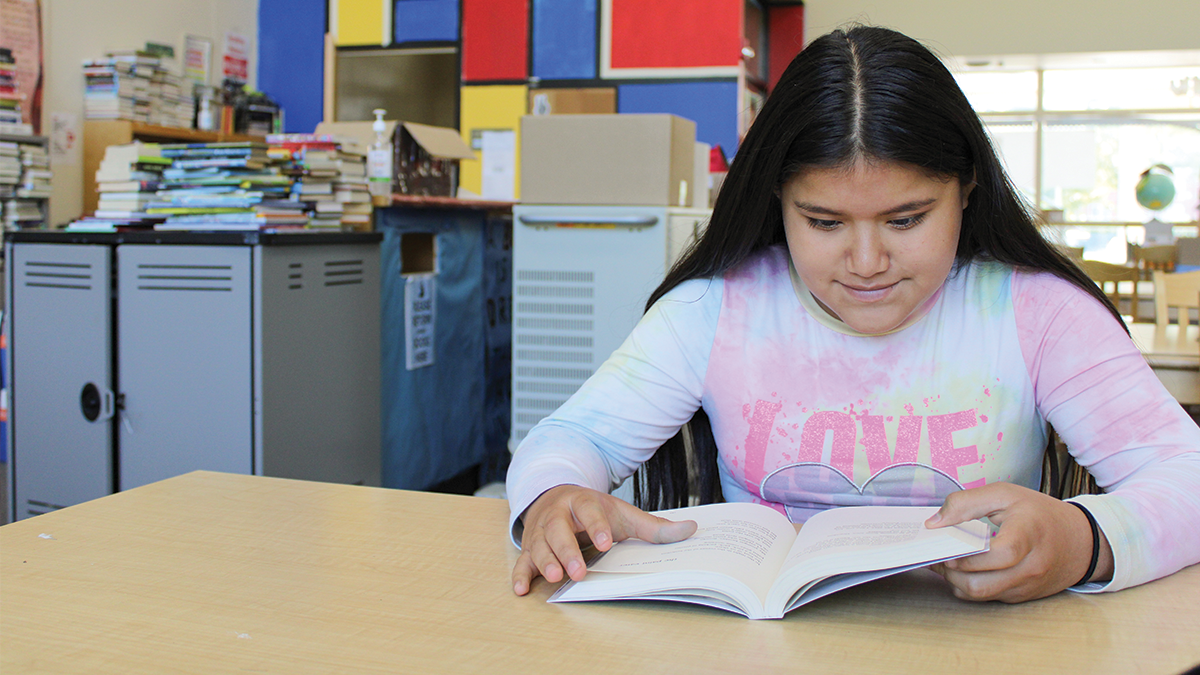 July 7, 2022 -- Ashley Morales Salto has been described as a 'voracious reader.' The Wedgewood Middle School rising 7th grade student regularly walks to the library after school where she not only reads every Spanish language graphic novel she can get her hands on, she introduces others to what the library has to offer.
Her dedication inspired the staff at the Hilltop branch of the Columbus Metropolitan Library to nominate her for the Ohio Educational Library Media Association (OELMA) Read On! award. When the OELMA Board voted, Morales Salto was selected as a winner.
She has taken on the unofficial role of 'library ambassador' at the library. She assists staff with Spanish-speaking students, showing them around the library and answering their questions in her native language.
Morales Salto moved to the United States from Guatemala in March of 2021. Upon arrival, she spoke very little English. However, through Columbus City Schools' ESL curriculum and her love of books and the library, she is well on her way to becoming fully bilingual.
"That recognition from the library shows how much she is extending her learning outside of the school day," said Wedgewood Principal Jennifer Meade. "She takes advantage of every experience that is offered to her, and it's helped her grow."
Morales Salto reads books in both English and Spanish. She said English books have helped her improve her language skills in an enjoyable way.
"I like to read a lot," she said. "When I sit down to read a book, I feel happier."
High-interest, low readability books are one tool the CCS curriculum uses for English as a second language (ESL) students. These books offer age-appropriate content at a more manageable reading level. Alisa Jones with ESL Instructional Support explained that these books give students an engaging story while utilizing language they can understand.
"They're fun books; it's something they actually want to read," Jones said. "If it isn't entertaining, it's tougher to digest."
Jones said reading is a great way for ESL students to expand their English vocabulary.
"Their language grows as they read. You gain a little more knowledge every time you read a book," she said.
And Morales Salto reads a lot of books! Along with spending time at the library, she attends CCS' Summer Experience where she is continuing to practice her English through the summer.
"If she was home, she may not be practicing English as much," Meade said. "This gives her an experience to continue to practice her English and keep growing."
Morales Salto and the other regional winners will be honored with a celebratory lunch on October 7, where they will receive certificates and gift cards to Barnes & Noble. Having already read her way through the Hilltop library's entire section of Spanish graphic novels, this may give Morales Salto a chance to find some new ones.