Return to Headlines
2019-2020 School Regions and Leadership
CCS District to be structured into six regions divided geographically
Aug. 1, 2019 -- Columbus City Schools has restructured the administrative oversight of its schools for the 2019-2020 school year. The District will be segmented into six regions that are generally organized by geography and high school feeder patterns.
Each region has between 17-20 schools and serves between 7,500-9,300 students, covering the full preK-12 experience. This shift is meant to provide more equity and a consistent educational experience for students as they progress from early childhood through graduation.
Each of the six regions will be led by an Area Superintendent who will support the building principals in their respective region. Please see below for more information on each region and the Area Superintendents.
The new regional structure does not affect the School Choice Lottery program or a student's current school assignment.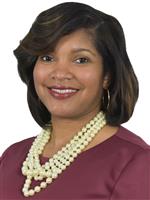 The District's new Chief of Transformation and Leadership Dr. Angela Chapman will oversee the Area Superintendents. Dr. Chapman's department will prioritize the work of school improvement, principal supervision, and leadership development. This work will include New Principal Mentoring, Leadership Interns and professional development for school leaders.
Dr. Chapman joined CCS in June after spending the past five years in the District of Columbia Public Schools as an Instructional Superintendent and Chief of Elementary. She has also worked as an administrator in Massillon City Schools, Metropolitan Nashville Public Schools, and Cleveland Heights-University Heights City Schools.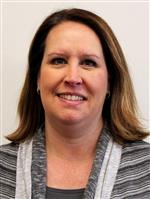 Kathryn Moser will serve as the Director of Leadership Development. Ms. Moser is entering her 25th year with Columbus City Schools, having served as a teacher, principal, and central office administrator during her tenure. Most recently, she was the Executive Director of School Leadership Development for the former Division III.
2019-2020 School Regions and Area Superintendents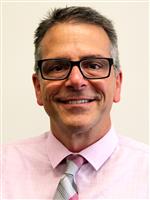 Region 1
Schools: Briggs HS, West HS, Hilltonia MS, Wedgewood MS, Westmoor MS, Starling K-8, Avondale ES, Binns ES, Burroughs ES, Eakin ES, Georgian Heights ES, Highland ES, Lindbergh ES, Sullivant ES, Valleyview ES, West Broad ES, West Mound ES, Westgate ES.
Area Superintendent: Scott Nelson
Scott Nelson has spent the past 29 years in education, serving as a teacher, principal, assistant superintendent, and superintendent in districts around Ohio. He is the former Superintendent of Sylvania Schools and most recently was the Director of Secondary Education for Groveport Madison Schools.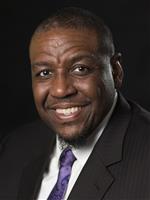 Region 2
Schools: Columbus Scioto (6-12), Independence HS, Walnut Ridge HS, CCPSB MS, CCPSG MS, Johnson Park MS, Sherwood MS, Yorktown MS, Beatty Park, Broadleigh ES, Easthaven ES, Fairmoor ES, Leawood ES, Liberty ES, Oakmont ES, Olde Orchard ES, Shady Lane ES, Scottwood ES, Woodcrest ES.
Area Superintendent: Corey D. Grubbs
Corey D. Grubbs has spent more than 20 years in education, serving as a central office administrator, campus principal, college administrator, and lecturer. Most recently, he was the Coordinator of Strategic Initiatives and the Interim Director of Human Resources for Canton City Schools.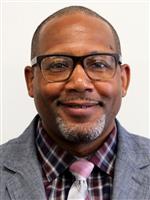 Region 3
Schools: East HS, Marion-Franklin HS, South HS, Buckeye MS, Champion MS, Cedarwood ES, East Columbus ES, Eastgate ES, Fairwood ES, Lincoln Park K-6, Livingston K-6, Moler K-6, Ohio Avenue ES, Parsons ES, Siebert K-6, Southwood K-6, Stewart ES, Trevitt ES, Watkins ES.
Area Superintendent: Sandy Womack, Ed.D.
Dr. Sandy D. Womack Jr. joins Columbus City Schools following a long career in public education in Northeast Ohio. He spent the past five years in the Cleveland Heights-University Heights City School District as the Director of Principal Leadership and Development. He also spent 14 years as an administrator in Canton City Schools.
Region 4
Schools: Centennial HS, Whetstone HS, Columbus North International School 7-12, Columbus Global Academy, Dominion MS, Ridgeview MS, Clinton ES, Como ES, Colerain ES, Columbus Spanish Immersion Academy K-6, Cranbrook ES, Ecole Kenwood K-6, Gables ES, Hubbard ES, Indian Springs ES, Indianola K-8, Salem ES, Weinland Park ES, Winterset ES.
Area Superintendent: Keith Harris, Ph.D.
Dr. Keith M. Harris is entering his 19th year as an administrator with Columbus City Schools. He spent seven years as a building leader, serving as assistant principal at Crestview Middle School and then principal at Ridgeview Middle School. Most recently, Dr. Harris was the District's Director of Testing and Program Services.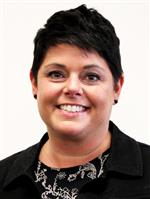 Region 5
Schools: Beechcroft HS, Northland HS, Mifflin HS, Medina MS, Mifflin MS, Woodward Park MS, Alpine K-3, Avalon K-3, Cassady ES, Devonshire ES, East Linden ES, Forest Park ES, Huy/AG Bell ES, Innis ES, Maize ES, North Linden ES, Northgate 4-5, Northtowne ES, Parkmoor ES, Valley Forge ES.
Area Superintendent: Diane Agnes
Diane Agnes is entering her 13th year as an administrator with Columbus City Schools, including two years as assistant principal at Johnson Park Middle School and 10 years as a building administrator at Woodward Park Middle School.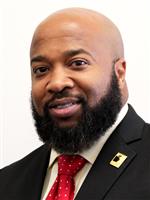 Region 6
Schools: CAEC K-12, CAHS, CDHS 11-12, Eastmoor HS, Fort Hayes, Linden-McKinley STEM Academy 7-12, Arts Impact MS, Berwick K-8, Columbus Gifted Academy, Duxberry Park ES, Hamilton STEM K-6, Linden STEM K-6, Linden Park ECE, Oakland Park ES, South Mifflin STEM K-6, Windsor STEM K-6, Options For Success, VCAP.
Area Superintendent: Luther E. Johnson, Jr.
Luther E. Johnson, Jr. joins Columbus City Schools from Cleveland Metropolitan School District, where he served in a variety of administrative roles for the past 19 years. Most recently, he was the Executive Director of Talent Labor Management.