Return to Headlines
Family Ambassadors Encourage More Parent Involvement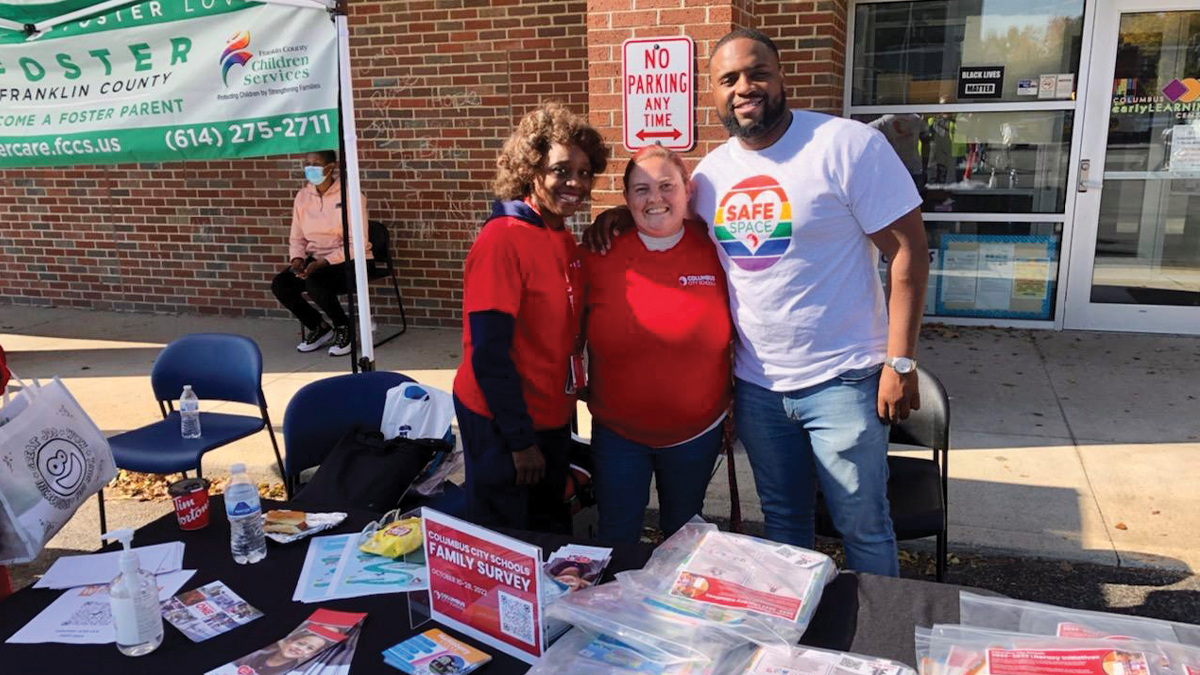 November 17, 2022 -- As part of National Family Engagement Month this November - and in honor of National Parent Involvement Day on November 17 - Columbus City Schools celebrates the work of our Family Ambassadors to encourage more of our students' parents and family members to take an active role in their children's education.
Since the start of the school year, the district's Communications & Engagement team has embedded 128 Family Ambassadors across the district to better engage and communicate with parents - and more ambassadors will soon be added.
"With 128 ambassadors actively working in our schools, we already have the largest corps of Family Ambassadors than we've ever had in Columbus City Schools history," said Scott Varner, Executive Director of Student and Family Engagement. "And because of the ambassadors' success in connecting with our families, providing them with valuable resources and information, and encouraging them to be more involved at the school level, we are set to add as many as 15 more Family Ambassadors over the next few weeks."
Family Ambassadors, who are part-time vendors dedicated to engaging families in our schools, are a key component of the district's new Authentic Engagement Priority in the Power of One Five Year Strategic plan.
"Columbus City Schools will actively engage all stakeholders to ensure that every experience with the district engenders mutual trust, develops quality relationships, and strengthens collective support for the benefit of our students," the priority reads.
In just the month of October, Family Ambassadors organized or supported more than 120 school-based family engagement events, including popular Family Literacy Nights, Pastries with Parents, Family Game Nights, and Parent-Teacher Nights.
Also in October, the Smore email newsletters sent out to our parents and families by the Family Ambassadors and the District's Communications team collected more than 80,000 views.
Family Ambassadors also helped to boost the number of parents who completed the annual online Family Survey through Panorama, with nearly 5,000 surveys completed. That's 89% more than the last survey taken in the spring.
"Encouraging more parent involvement often begins with listening to what families have to say," added Varner. "Two-way communication is important to increasing both understanding and cooperation between school and home."
Parents also have a voice in our Virtual Family Engagement Sessions. Every Tuesday and Thursday, these online Zoom sessions provide families an opportunity to learn the latest district information, hear from our community partners, provide feedback and concerns, and get answers to questions.
Learn more about our Virtual Family Engagement Sessions by visiting www.ccsoh.us/Page/10849 and look for more stories about our Family Engagement efforts in our CCS News Feed during this National Family Engagement Month.
---