Return to Headlines
New Bus Safety Decals Encourage Motorists to Pay Attention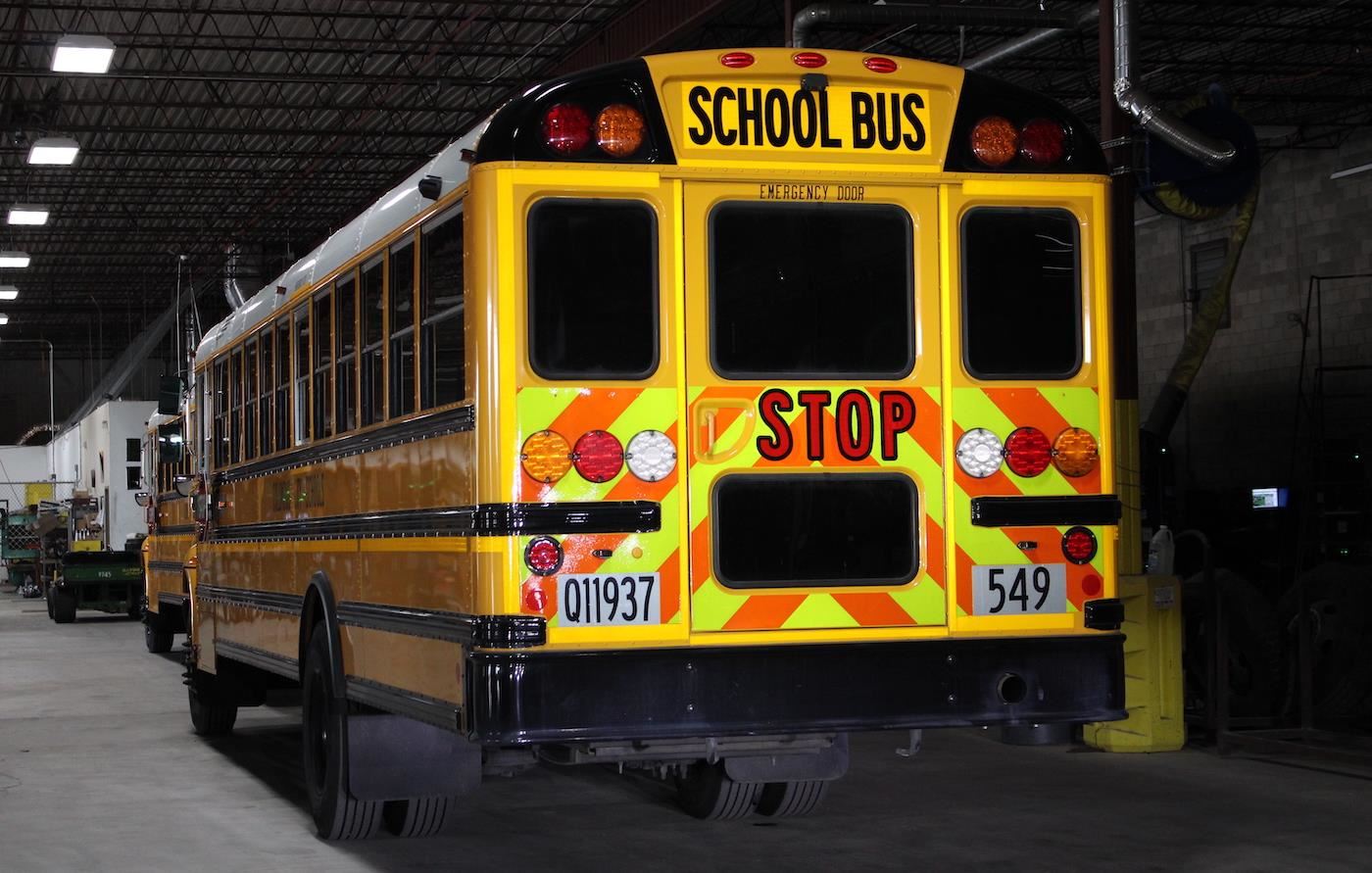 October 28, 2022 -- Columbus City Schools' buses will stand out on roadways as they sport a new look -- a reflective red stop sign courtesy of the Ohio Department of Transportation (ODOT) and Ohio State Highway Patrol (OSHP).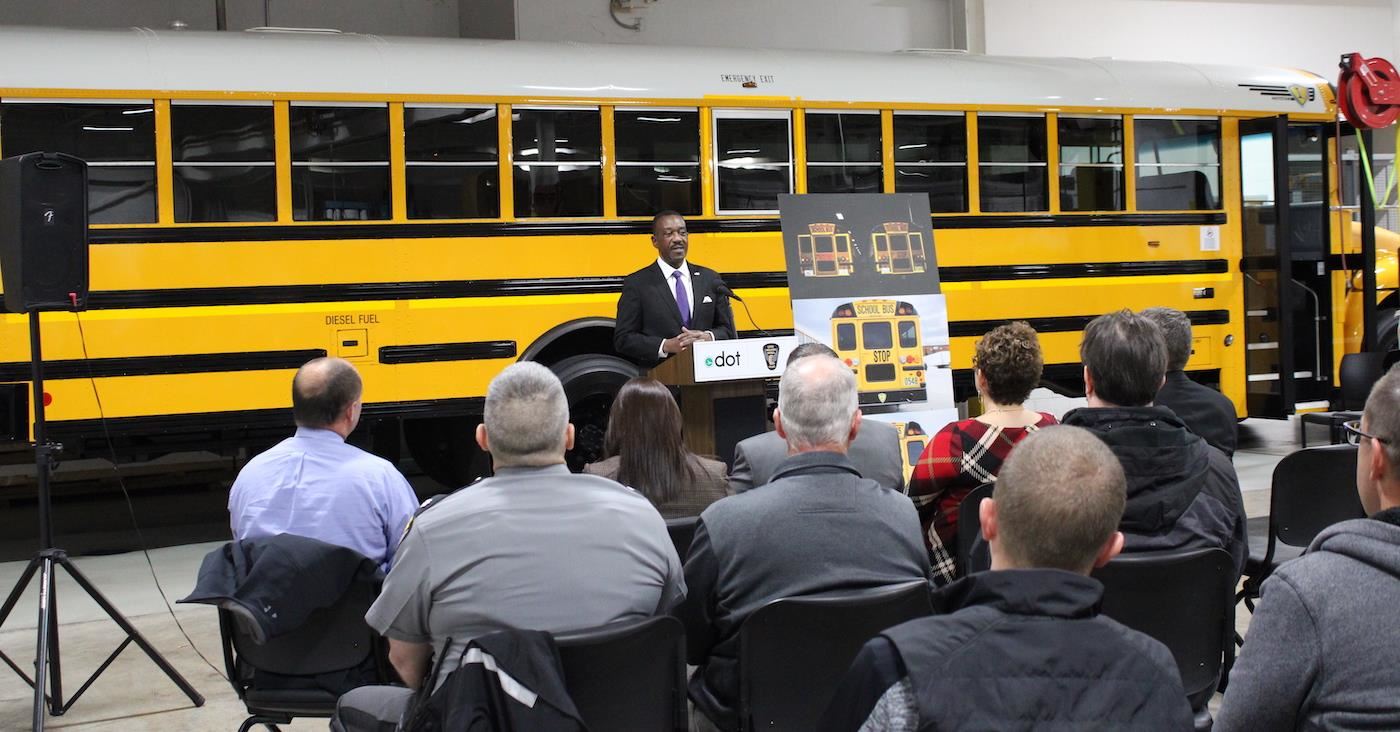 The Governor's Office, ODOT, and OSHP announced the new decal at a media event held at the Ohio Department of Transportation.
"School bus safety has always been something near and dear to my heart, and that's because I married into a family of educators," said Director of the Department of Transportation for the State of Ohio Jack Marchbanks. "My wife is a retired school teacher, and I watched her do school bus duty and realized that we have this precious cargo that we are putting on the vehicles. We need to make sure that they're as safe as possible."
The bright illuminating sign will be applied to the back of school buses, making buses more visible to other motorists. OSHP also hopes the placards will stop motorists from illegally passing buses when stopped to pick up students. CCS and eight other Ohio school districts piloted the initial program last year (2021-2022) with three different design options.
ODOT and OSHP selected the design that best-enhanced visibility. They wanted the decals to bring attention to buses in low-light situations while staying within the constraints of transportation standards and affordability. They believe the new STOP decal will increase visibility even more.
CCS enhanced the visibility of its newer buses in 2018 by adding optional red and yellow reflective tape, approved by OHSP, along the rear of the buses.
"Through a partnership with The Ohio State Highway Patrol, we are committed to helping improve the safety at school bus stops in every possible way," said Rodney Stufflebean, Interim Director of Transportation for Columbus City Schools. "The new STOP decal is a part of this process."
Every school bus statewide will receive an updated STOP decal. ODOT is working on printing more than 20,000 of the new decals to be distributed to all districts, including CCS.
"We want to improve the visibility for drivers who encounter a stopped school bus and increase the safety for students at bus stops," Stufflebean said. "The goal is to reduce the number of drivers who fail to stop for a school bus while picking up or discharging students."
Transportation departments are always contemplating how to make buses safer. The Ohio State Highway Patrol offers these important reminders to motorists when encountering a stopped bus and students entering or exiting the vehicle.
Laws in Ohio are determined by the size of the street. If traveling on streets less than 4 lanes, all traffic must stop regardless of the direction of travel. If traveling on a street with four or more lanes, only the traffic on the same side of the school bus must stop.
Stop 10 feet away from the bus, and only resume travel when the bus continues, or the driver signals for traffic to continue.
Stop even when only the lights are flashing, a stop sign does not need to be extended.
Failure to stop for a school bus can result in a $500 fine and driver's license suspension.
---