High School News
Page Navigation
Return to Headlines
Student Spotlight: Hafsa Musa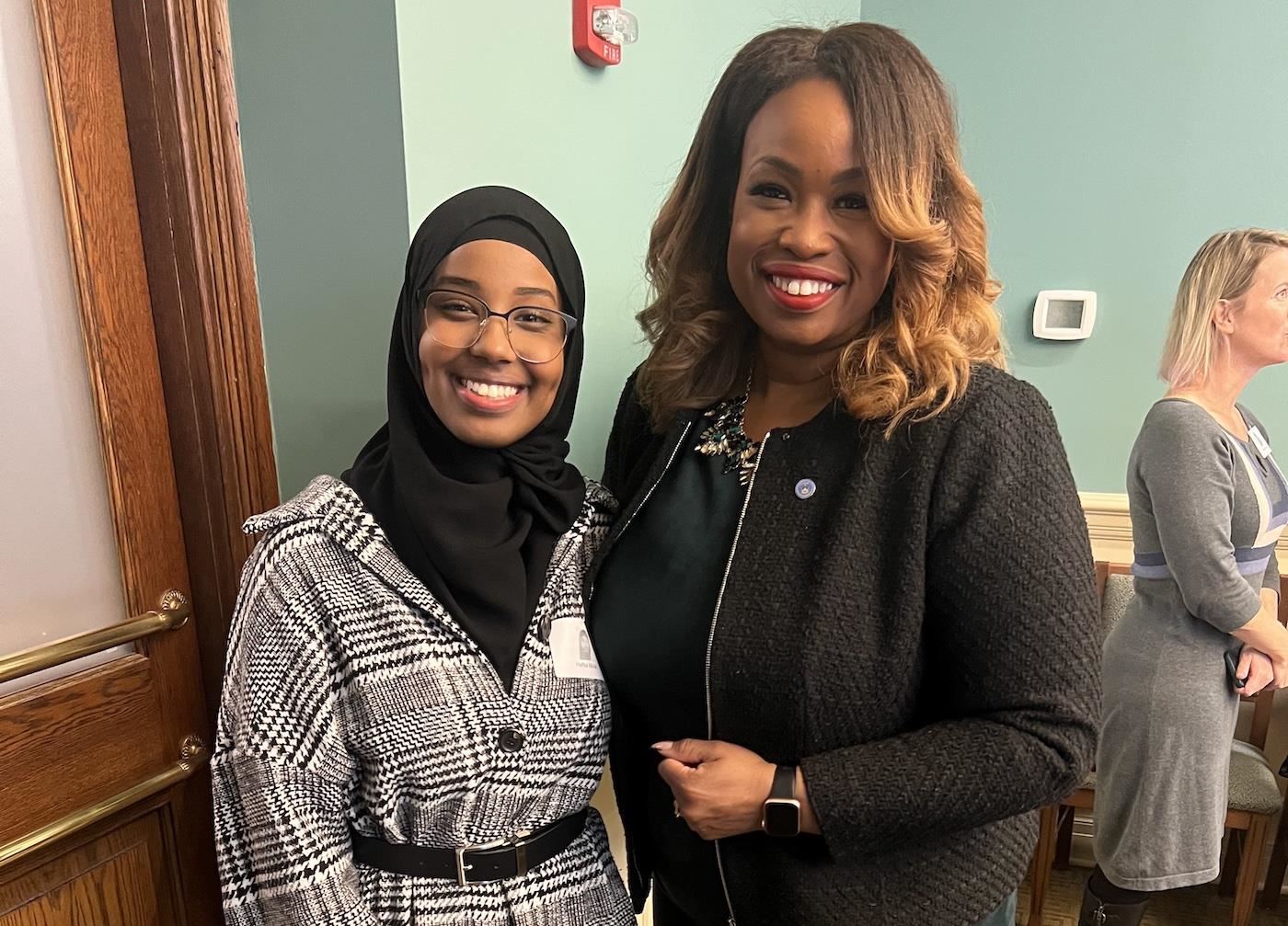 March 9, 2023 -- Before she was born, Hafsa Musa's parents left Somalia, searching for a new life in North America.
"I'm really proud to be called a daughter of my parents," said Musa, the now 17-year-old Northland High School senior.
Despite having family members in Canada, her parents made the brave decision to build their new lives in Columbus.
"My parents hit the jackpot when they came to Columbus," said Musa. "CCS has opportunities that attracted them to come to Columbus city."
When the Alpine Elementary and Woodward Park Middle School graduate walked through the doors of Northland, she discovered a strong community of fellow Somalis.
"Northland is a family," said Musa. "I have camaraderie with other students."
As a freshman, getting involved in everything Northland offered was first on her list. Participating in extracurricular activities is in the DNA of what it means to be a Northland Viking.
The highlight of her time at the school begins and ends with the STEM Club. As club vice president, she plays an integral role on the math team, the VEX Robotics team, and the 1080 Racing team.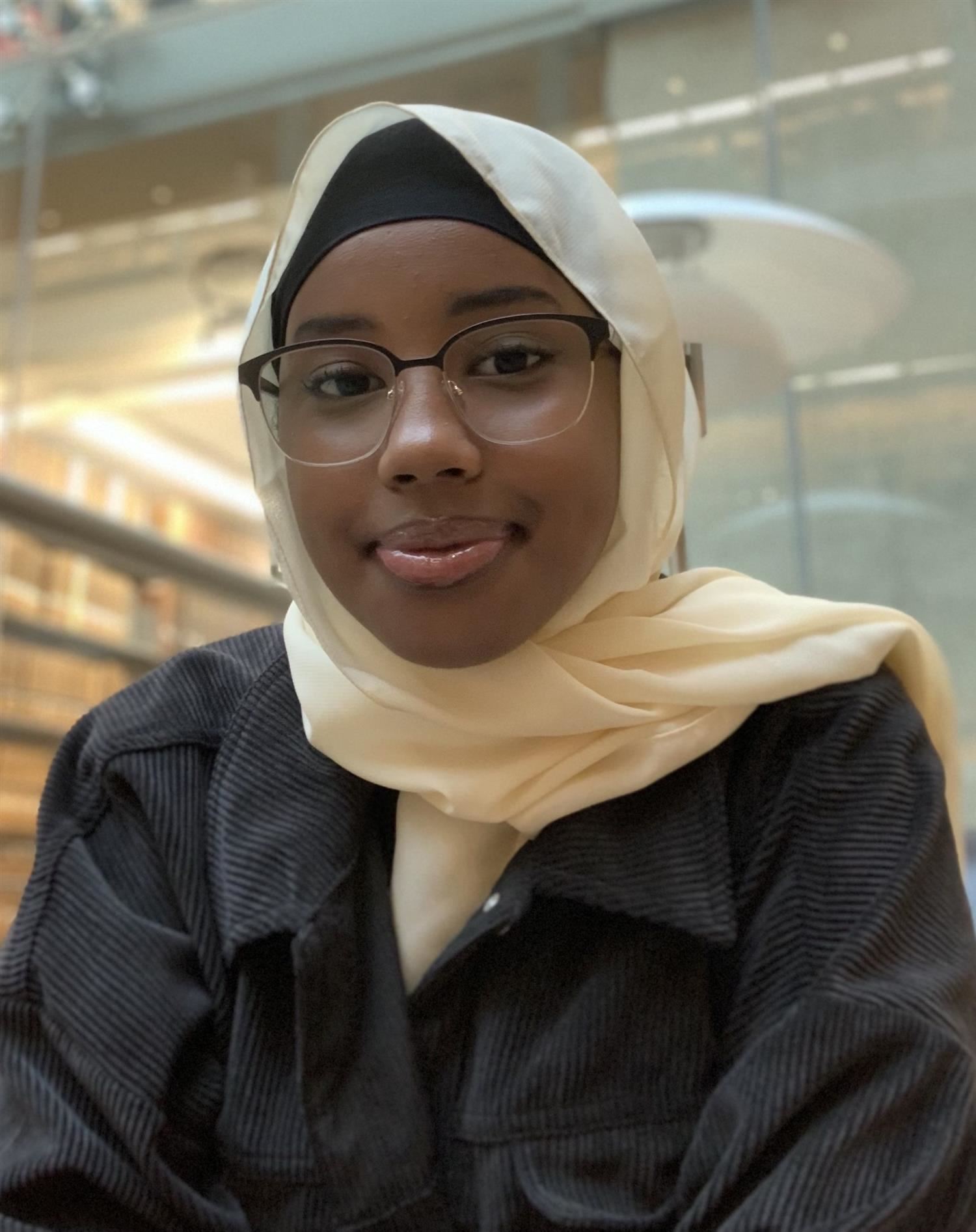 In October 2022, Musa and the team traveled to Indianapolis to compete in the regional STEM competition. "We competed in the trimathlon, and our upper and lower division teams won first place!"
Outside of STEM Club, she is an active member of the Superintendent's Student Ambassadors program for Columbus City Schools. The program exposes students to career and leadership opportunities that set them up for success in school, work, and life.
"[Musa] is a natural leader and critical thinker who is innovative and flexible in her approach," said Mia Prewitt, Superintendent Student Ambassador Advisor. "She is a difference-maker."
The Superintendent Student Ambassador program hosts the student segment of Inside CCS, a podcast designed to give parents a refreshing look into CCS.
As the host of the student segment, Musa aims to show "the opportunities and the uniqueness of each school and each location" through the podcast.
Additionally, her work with the Superintendent's Student Ambassadors program has provided a platform for Musa to stand up for her beliefs while hoping to change her community.
"People who give back are what keep the community going," said Musa. "If you don't feel the community is doing enough, then you can fix it yourself."
The Student Ambassador program has provided Musa with many unique opportunities to lead change in her school and community.
"If you don't have a seat at the table, you can bring one yourself," said Musa, offering advice to other students looking to ignite change in their school.
Along with the impact she makes as part of the Student Ambassadors program, Musa has been taking College Credit Plus (CCP) courses since her freshman year of high school. "I want to graduate college as soon as possible," said Musa.
CCP allows students to earn college and high school credits while simultaneously taking college courses from colleges/universities. At the end of her junior year, Musa earned enough credits to graduate early.
"The workload is very different from high school," said Musa. "Don't put more on your plate than you think you'll be able to handle."
Those plans changed when a friend introduced her to the Academy Program at The Ohio State University. Intended for only high school students, the Academy is essentially "attending [college] as a stand-in student without being an official undergraduate," said Musa.
The Academy offers her the opportunity to attend classes contributing to her future desire for a medical degree in radiologic sciences and therapy. "I want to be somebody that [my parents] can be proud of," she said.
Musa looks forward to proudly walking across the stage with her friends to receive their high school diplomas in June. Following graduation, she plans to become a first-generation college student and continue her studies at Ohio State.
As for her time at Northland, the senior considers the legacy she desires to leave behind. As part of this, Musa and fellow classmates are painting a mural inside the school to honor the staff.
"I really hope the staff at Northland get recognized for what they do," said Musa. "They're the reason why I'm here."
---