Return to Headlines
Students Gain Real-World Environmental Science Experience at Spruce Run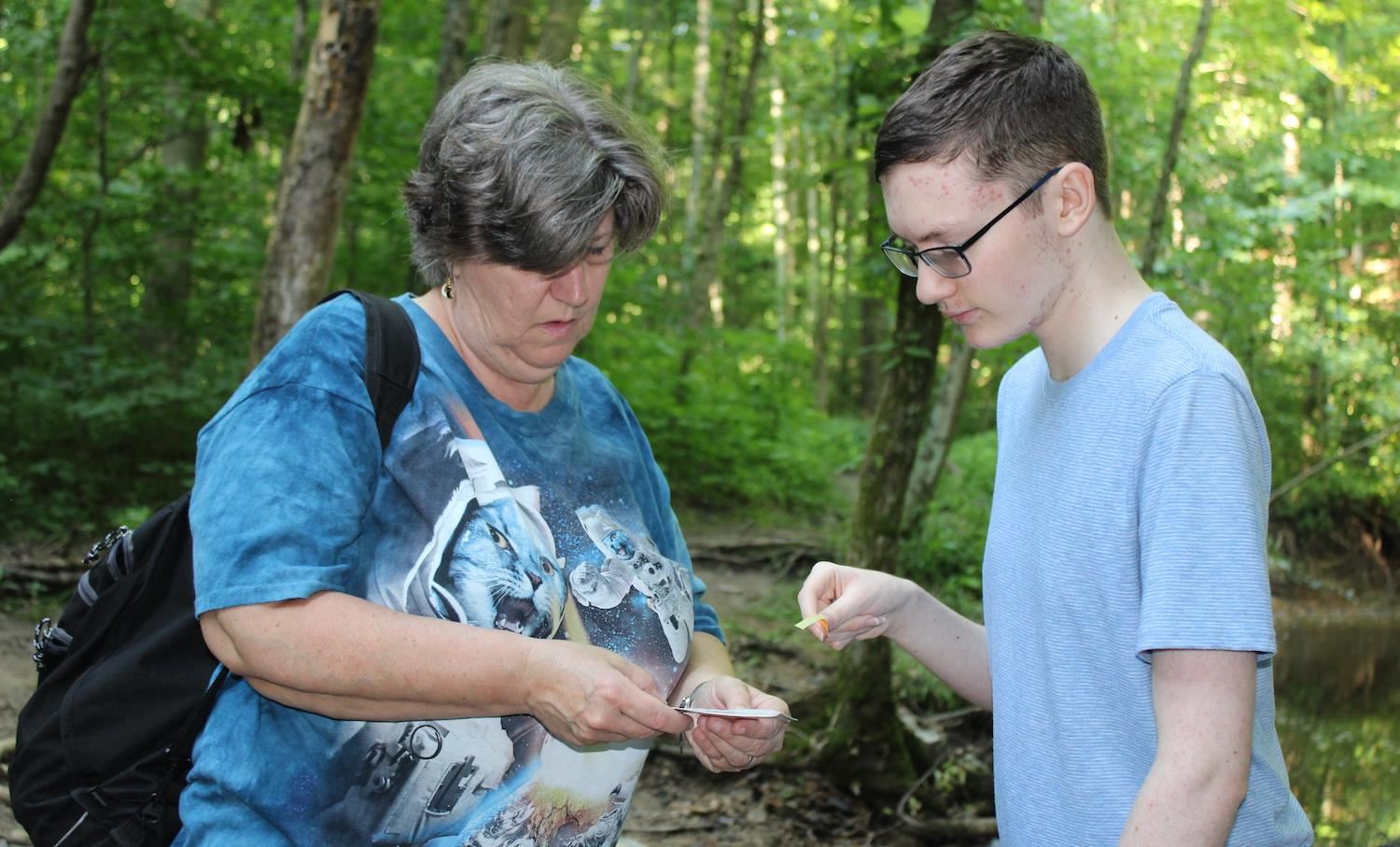 July 29, 2022 -- Linda Kennedy, a Centennial High School science teacher, led students to a river at the Spruce Run Environmental Education Center. Students placed test strips in the water for a few seconds before reading the results with Kennedy.
"We are testing the level of phosphates in the water," Kennedy explained. "They wanted to test the levels because there is foam on the water, which can be indicative of phosphate levels."
Each student is focusing on a different topic of research, including deciduous forests, cut banks, and vernal pools. Students come to Spruce Run to collect data, measuring human impact on the environment while also getting real-world experience as scientists.
"As they are taking samples, they are using equipment they would actually use at the Environmental Protection Agency or Metro Parks," said Mechell Drake, Northland High School science teacher. "That's what we are trying to do for high school students is getting them real-world experience."
Over the summer, students are earning school credit and completing a Google Slide presentation to share with other environmental science classes and environmental science teachers.
Schyler Robinson, a rising 11th-grader at Centennial High School, is studying cut banks, which she explained can indicate the age of the river. Robinson explained people can study cut banks to see how to prevent future erosion.
"My favorite thing has been the chemicals and test strips," Robinson said. "I've enjoyed doing more hands-on activities and with testing the water, you get to see the results quickly."
Meanwhile, Oliver Norman, a rising 10th-grader at Fort Hayes, is studying vernal pools.
"They are ponds that fill and drain," Norman explained. "They are good habitats for frogs or salamanders. I have liked the exploring aspect and being able to get your hands dirty."
In addition to Spruce Run, students have also collected data from visits to a limestone quarry and several metro parks.
"One of the things we've been doing is trying to impress upon them what natural Ohio looks like and how we as human beings have an impact on that," Kennedy said. "We've been testing the water. We've talked about pollution. We've also talked about sustainability with the question of, 'How do we as human beings interact with the natural world in a sustainable way so we can enjoy nature?'"