Return to Headlines
National Custodian Appreciation Day Among Several Important October CCS Board Recognitions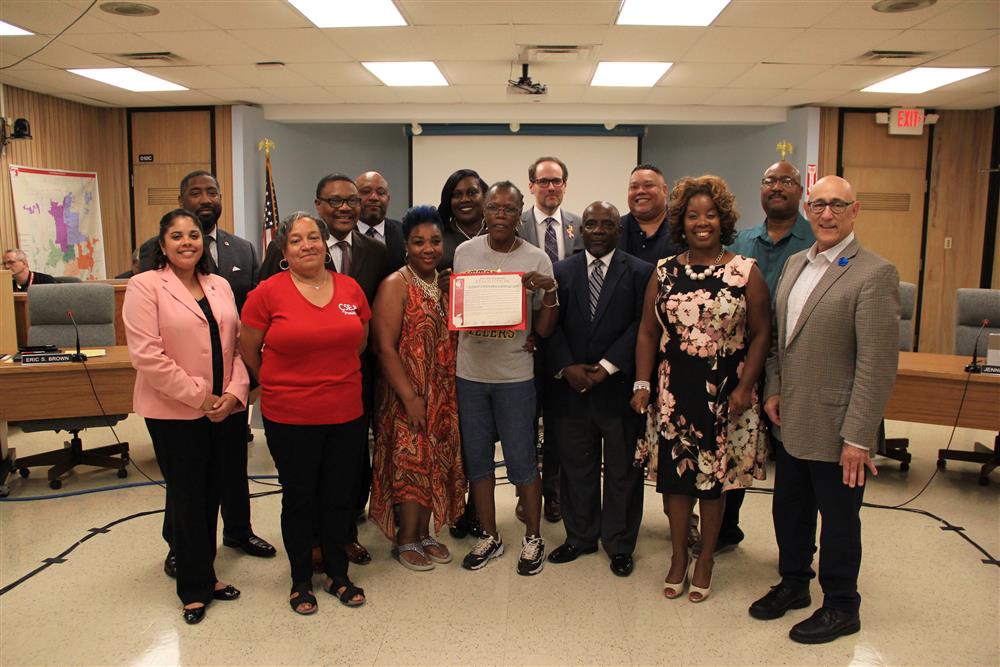 At the Columbus Board of Education meeting last week, the Board recognized several important initiatives taking place during the month of October. Several community stakeholders were on hand at the Columbus Education Center last week to inaugurate these important campaigns.
The first such initiative took place on October 2: National Custodian Appreciation Day. Providing a critical service behind the scenes, Columbus City Schools' custodians support over 50,000 students and 9,000 employees without hesitation or reservation.
"Words cannot describe the amount of respect and gratitude we have for our custodians across the District," said Board President Gary L. Baker II. "We have 109 schools, plus a number of administrative buildings. They make every last one of them as clean, safe, and as healthy for our students and employees every day as they possibly can. They are truly the backbone of the organization."
"I thank them for their commitment and dedication," said Lois Carson, OAPSE State President of OAPSE, CSEA President. "They perform a long list of behind the scenes jobs that are very important, but often go unnoticed, in part because they do their job so well."
Throughout the month of October, the Board also moved to recognize three important campaigns: National Principals Month, National LGBTQ History Month, and National Breast Cancer Awareness Month.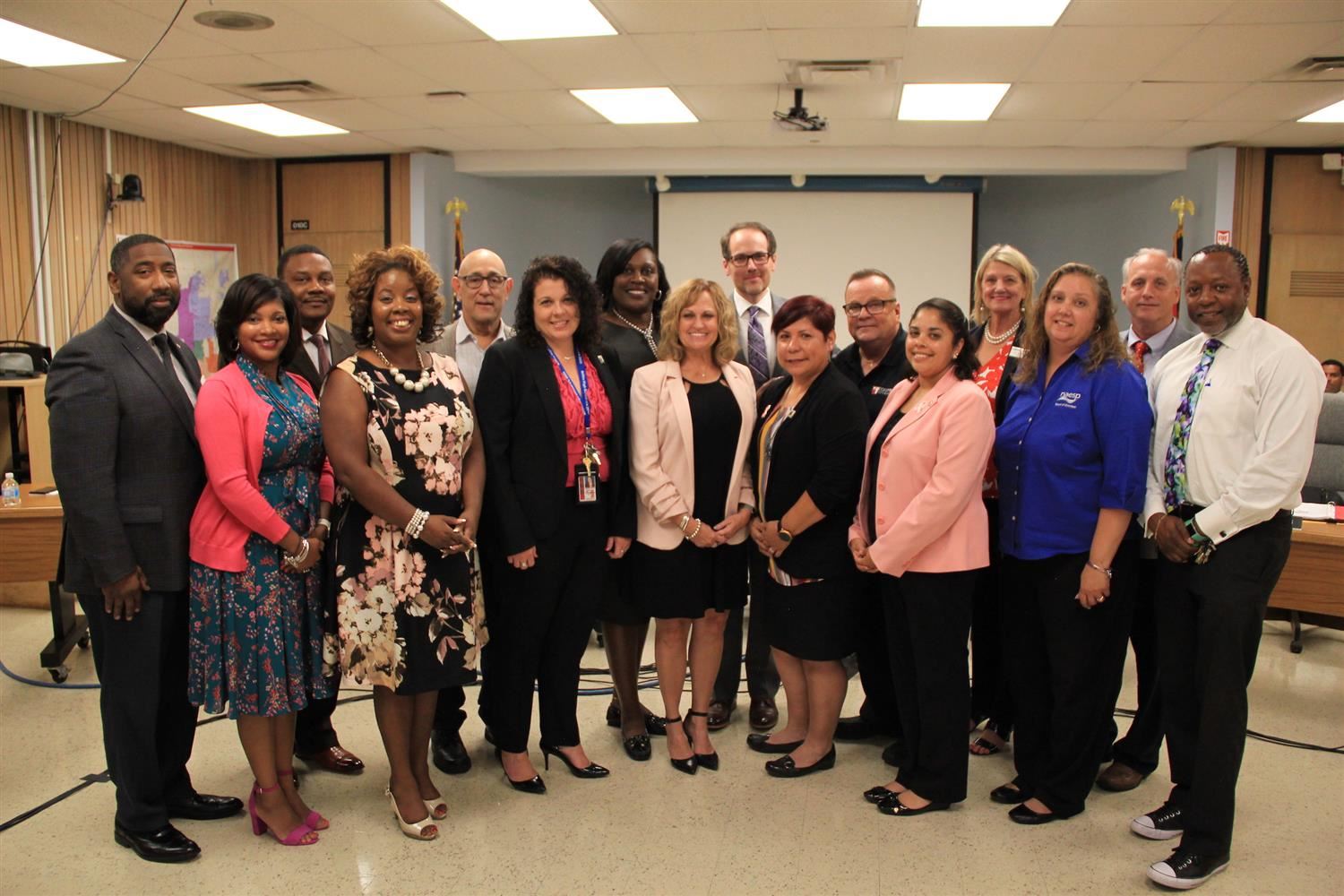 Outside of teachers, school principals often have the greatest impact on the academic success of students. Responsible for the day-to-day operation of each school, including leading the instructional programs therein, managing educational initaitives, and building relationships with students, teachers, parents, community partners, and others, CCS' principals exemplify the District's values as they work tirelessly.
We'd like to thank every single principal for their service," said Board Member W. Shawna Gibbs. "There's no amount of words that can express our Board's appreciation and support for all that you do in leading your buildings and helping to ensure a climate and culture of success."
Additionally, October is National LGBTQ History Month, marked by National Coming Out Day, which takes place this Friday, October 11. Jointly with the importance of these two programs, the Board recognized the importance of the Kaleidoscope Youth Center in the Central Ohio community. The Board of Education is one of the first school boards in the region to pass a policy banning discrimination based on sexual orientation, harassment and bullying.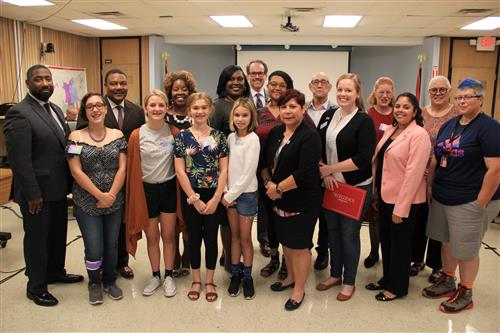 The largest and longest-standing organization in Ohio solely dedicated to serving and supporting queer youth, the Center works to provide a safer place, programming, and leadership opportunities so that youth can be free to explore who they are and empowered to become their confident, truest self. Kaleidoscope has provided a safe, supportive, and confidential environment for all youth for 25 years.
"Your recognition means the world to students who need visibility and support," said Columbus City Schools Resource Counselor Jimmie Beall. "It takes passion and compassion in order to step forward into the light when you are part of a stigmatized community, and we have managed to remove that day by day because of visibility and recognition."
"Opportunities like this for public acceptance, public affirmation, helps to decrease the risk factors that we know our young people are prone too, especially our transgender, non-binary, and youth of color," added Executive Director of Kaleidoscope Youth Center Erin Upchurch.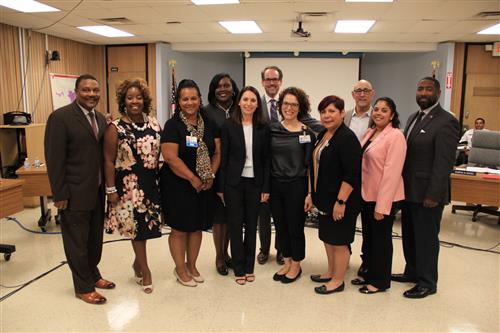 Finally, October is also National Breast Cancer Awareness Month. Breast cancer touches the lives of our students, staff, families, and residents from every background and every community across the District.
Through higher awareness, great strides have been made in combating this devastating illness. CCS, during this month and all year round, stands with those who have been affected by breast cancer and recognizes the ongoing efforts of dedicated advocates, researchers, health care providers and survivors to defeat this disease.