Return to Headlines
National Principals Appreciation Month: Ms. Diane Campbell Principal at Wedgewood Middle School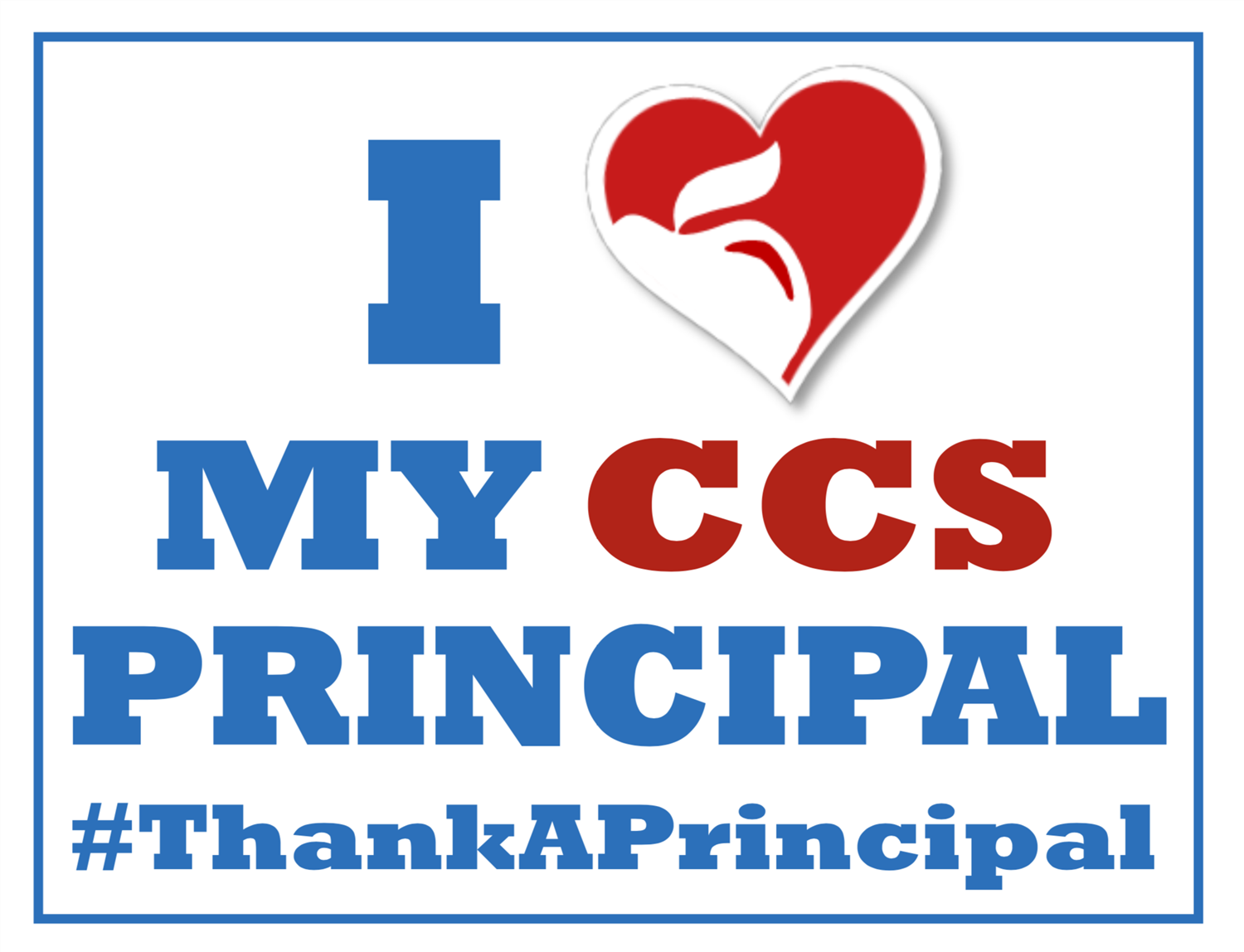 October is National Principals Appreciation Month. The key to student success is a great school, and the key to a great school is a great principal. This provides us an opportunity to express our appreciation for outstanding efforts that our principals put forth every day. Columbus City Schools wants to say thank you to all of our wonderful principals.
October 17,2019 -- It's affirmation t-shirt day at Wedgewood Middle School, like it is every Monday. Routinely the staff at Wedgewood start the week off with wearing shirts that have a message of encouragement on it.
"I am blessed to be in a building with caring staff members, they truly are family," said Principal, Diana Campbell.
Wedgewood is known as a super-family, with Ms. Diane Campbell leading as the Super Principal. Wearing a replica of the famous Superman logo, but with a proud "P" on her shirt.
Ms. Campbell says the path that lead her to where she is today started of as a young child on the porch of her grandparent's house.
"First of all I said I was not going to be a teacher. Growing up in Columbus, in the Windsor Terrace and Milo Grogan area, as many families we did not have a lot of money. We struggled a lot and I was determined to go into a field that was going to make a lot of money to come home and take care of my mother."
But busines, her inital major in college was not her true passion. She says her mother new that her true called was to be an educator all along.
"Ironically every weekend I spent the time on the steps with my little neighbors playing school all the time on my grandma and grandpa's porch," Campbell says.
Spending her 29th year with the district, Ms. Campbell's history with Columbus City Schools goes beyond these middle school doors.
"I'm a graduate. I'm a graduate from around the corner West High School," a proud Columbus City Schools alum, Campbell says.
So what's it like to be a middle school principal in the largest school district in Ohio some may wonder.
"When I hear my parents who have had kids come through since I've been here the last three years say, 'Ms. Campbell we just love the staff. We always feel like we are at home.' That really is the culture we want to build here."
A sense of family and building bonds with parents is the culture here at Wedgewood.
Ms. Campbell recalls a special moment early this month when the school was celebrating anti-bullying month. Students decided to hand out notes of kindness as a random act to affirm to others that they are special.
"I was randomly walking down the hallway and some 6th-grader, I am still learning everyone's names, hands me a folded note. I walked a few steps and I opened it, it was the most beautiful kindest note ever. I thought, 'Oh my gosh. I needed that in this moment.' Later I get back to my mailbox and there is like 10 of them," she says.
"If you are looking for a something that is rewarding, that will touch your heart everyday, that gives you results every minute of the day teaching or education is definitely a great profession."