Return to Headlines
Columbus Board of Education Approves Trolley Barn DRD Agreement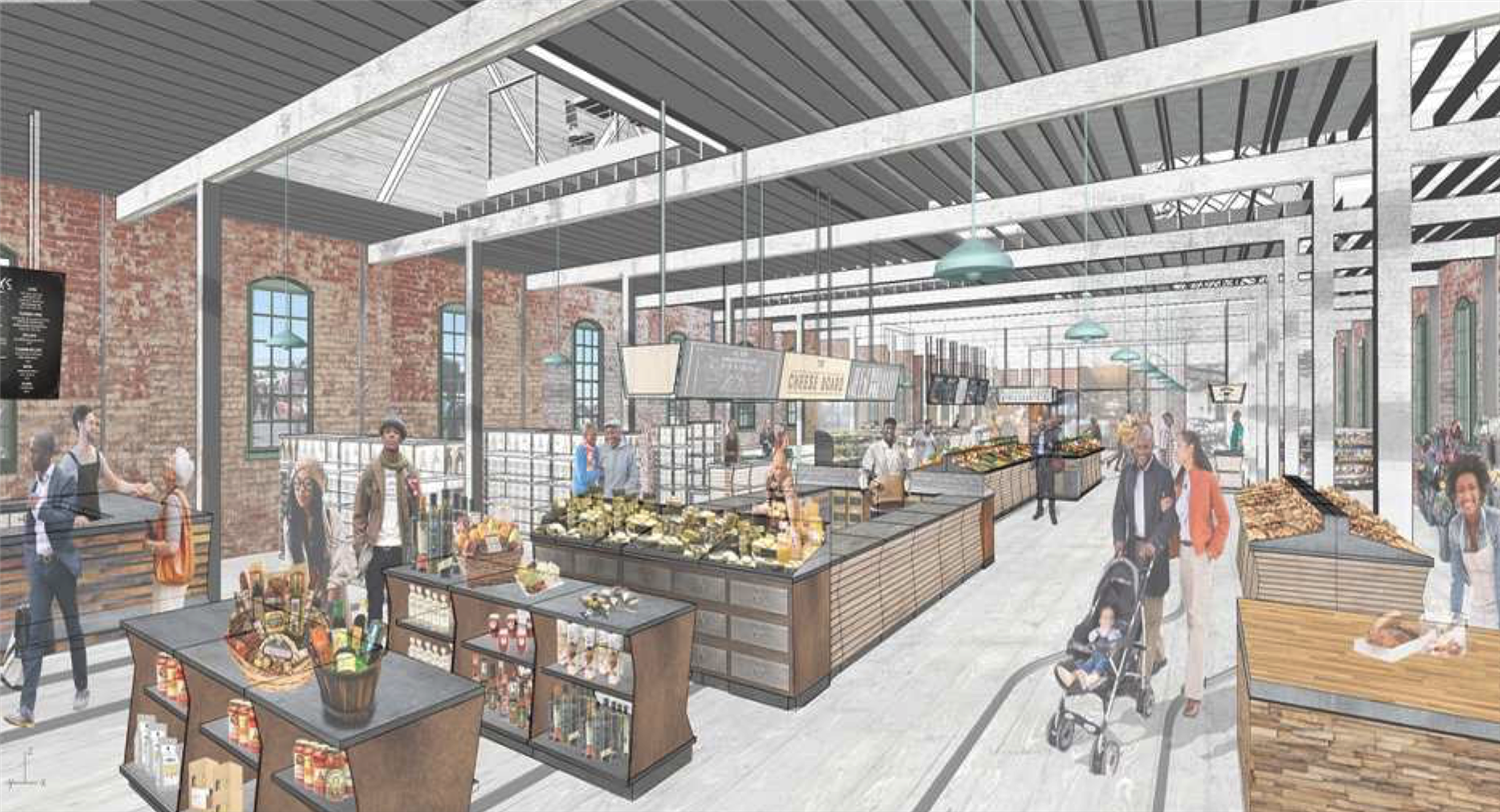 Nov. 20, 2019 -- The Columbus Board of Education voted on Tuesday evening to approve a Downtown Redevelopment District (DRD) agreement with local developer Connect Real Estate to create a new fresh food market at the old Trolley Barn site near Franklin Park on the city's Near East Side.
The agreement will bring an anticipated $3.9 million in new property tax revenue to the District over the next 30 years. This includes $80,000 annually in years 1-15 and $173,000 annually in years 16-30. Currently, the undeveloped site brings in minimal property taxes. As part of the DRD agreement, the developer will pay the full property taxes; 70% of these taxes will be reinvested in the market and 30% will go to the District.
In additional compensation to Columbus City Schools, the developers have also agreed to dedicate one Market stall to CCS at a value of more than $200,000 along with cooler space, access to laptops and high-speed internet, and public meeting space.
"This agreement is a win-win for the Near East Side and for Columbus City Schools," said Board of Education President Gary L. Baker, II. "This will transform a site that has been blighted for many years into a vital community asset that provides fresh food options to the neighborhood. At the same time, it will generate additional revenue for the District that can be invested in our students and in our classrooms, while also offering potential partnership opportunities within the new Market."
The Trolley Barn was once a regional hub for electric trolley car transit in the early 1900s but has become a blighted site over the past 60 years. The developer aims to revitalize the site and eliminate a "food desert" in the area.
The market will include 19 fresh food stalls, a business incubator, public space, a fresh food farmers market, and high-speed wireless internet access. The developers have agreed to dedicate a percentage of incubation space to minority businesses and to develop partnerships to provide nutritious and affordable food options at the Market for the neighborhood.
The proposal was first brought to the Board of Education at its regular meeting on Nov. 6. Click here to view the presentation.
According to the Ohio Development Services Agency, a Downtown Redevelopment District is an economic development mechanism available to municipalities in Ohio to promote the rehabilitation of historic buildings and encourage economic development in commercial, mixed-use commercial, and residential areas. Click here to learn more about DRDs.