Return to Headlines
Statement from the Columbus Board of Education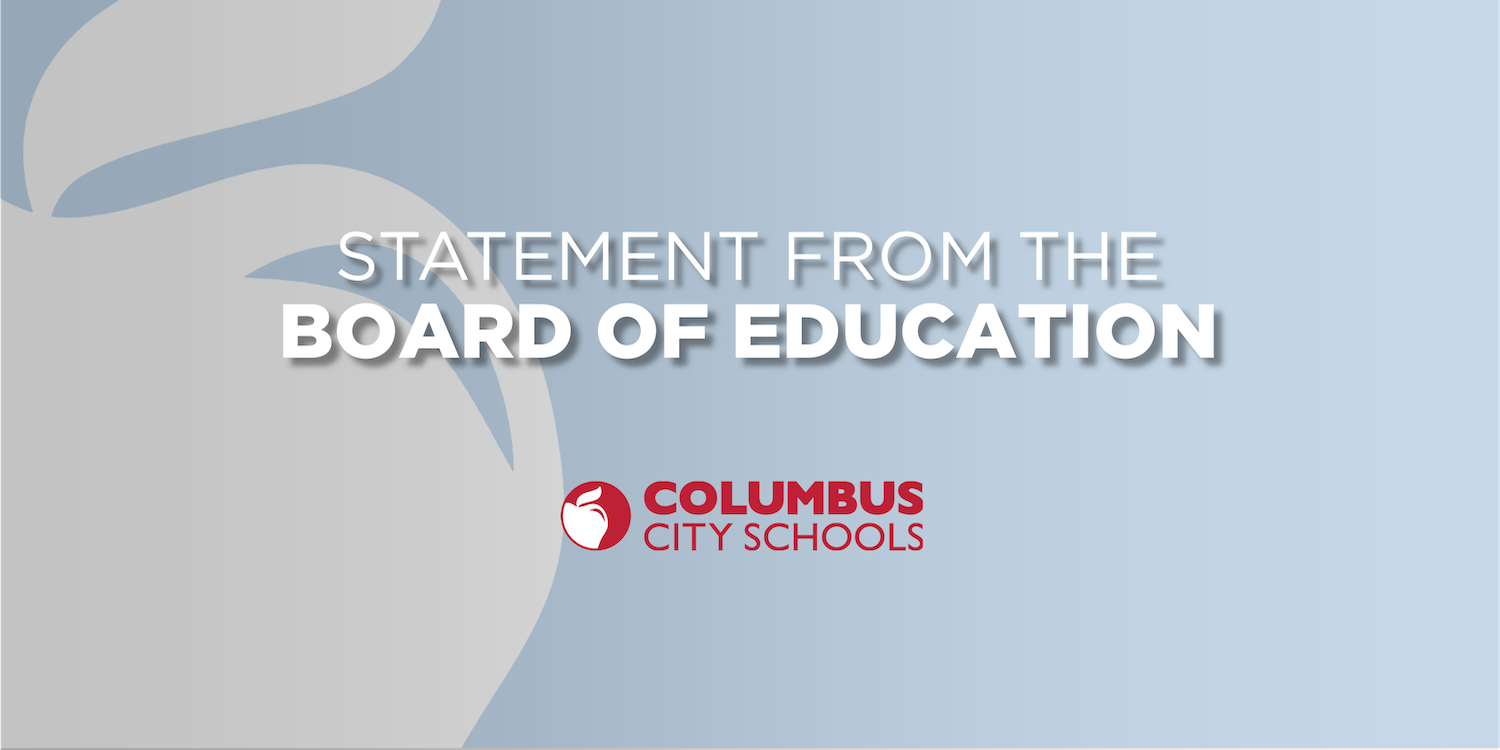 April 21, 2021 -- The events of yesterday continue to demonstrate the need for leaders, at all levels, to come together to address the very real issue of systemic racism in our Columbus community.
While the outcome of the Derek Chauvin trial is now one demonstration that the "system" can be held accountable, it certainly does not demonstrate that the system has been corrected or that there is true justice, as evidenced by the events that unfolded in our city that same day. Ma'Khia Bryant, a CCS student and Black Life, was killed in a police-involved shooting just moments before the verdict was announced in Minnesota. Her death compounded the hurt and pain felt by the CCS community as it was also the day we lost Tre Von Dickson, a CCS student killed by gun violence.
Their lives matter.
We stand with their families to call for, and be active participants in, justice and reform. "Thoughts and prayers" are no longer viable options or true expressions of support.
The Columbus Board of Education has taken a strong stance and has begun steps to end the systemic racism that has existed for 175 years within the Columbus City Schools education system. In partnership with you, our CCS community, we are doing the work and are dedicated to reform. We have called it out. We are taking action. We are developing culturally responsive staff and equitable policy. We are addressing inequities caused by how Columbus neighborhoods have historically been divided.
But our commitment to ending racism within our education system is not enough. Our district leadership, teachers, staff, students, and families are part of the Columbus community. We all deserve government systems free of racism and bias. Our school district is a piece of the larger system that is Columbus. To really understand and begin to address the historic nature of systemic racism and bias in Columbus, we must come together, call it out, and create a holistic plan of action as a city. Every system within our city must hold itself, and each other, accountable. We cannot work in silos to address these historical and systemic injustices.
Your Board of Education is calling it out and ready to take action to address systemic racism in Columbus. We are dedicated to the work of equity and the achievement of justice for every student, family, and member of our CCS and Columbus community. YOU matter.
There is systemic racism within our city.
There is systemic racism within our school district.
There is systemic racism within our criminal justice system.
There is systemic racism within our education system.
There is systemic racism within our police department.
There is systemic racism within our school buildings.
We are ready. We are acting. It is time for justice.
Black Lives Matter.

Jennifer Adair, Board President
Ramona R. Reyes, Board Vice President
Carol Beckerle, Board Member
Eric S. Brown, Board Member
Michael Cole, Board Member
Dr. Tina D. Pierce, Board Member
James Ragland, Board Member