Return to Headlines
Columbus City Schools Outlines Plans for In-Person Learning for the 2021-2022 School Year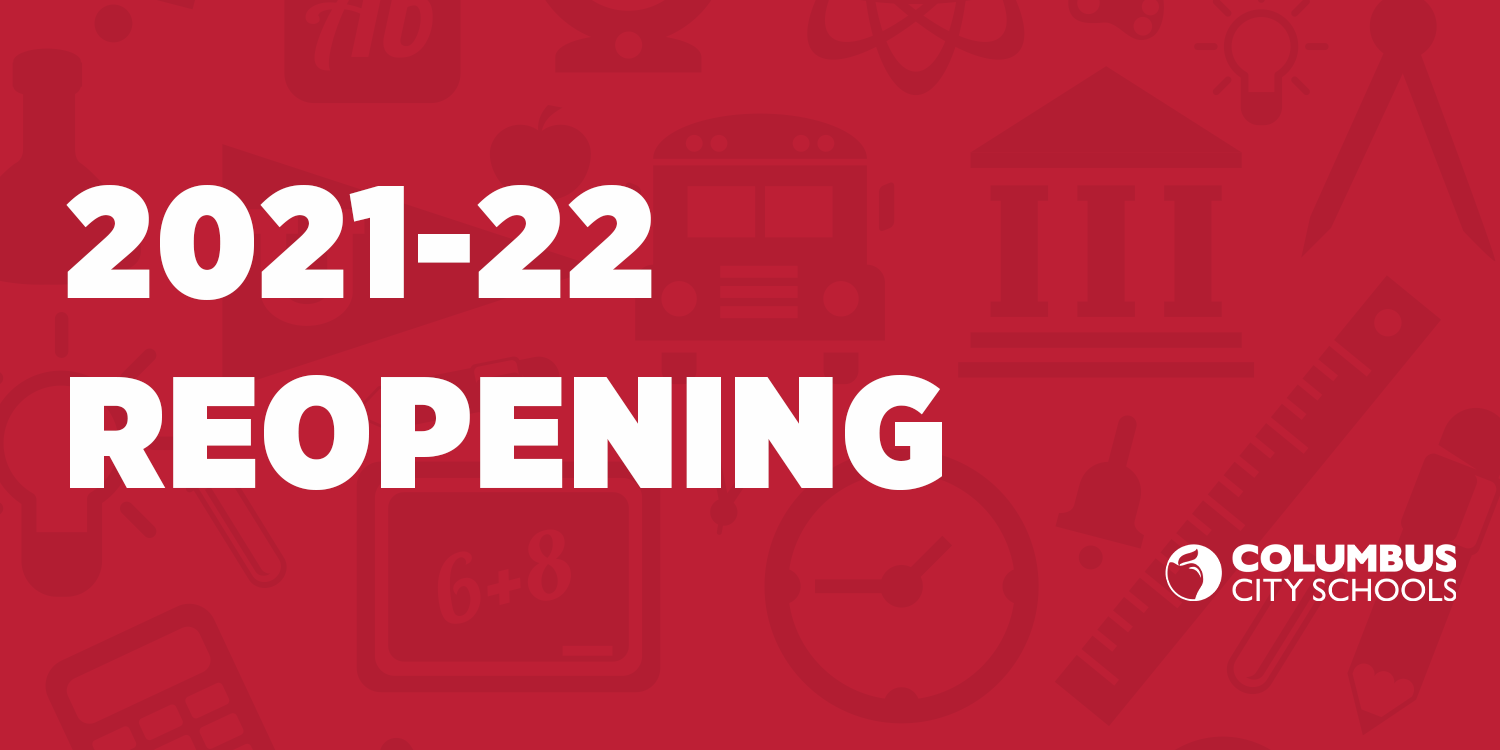 May 6, 2021 -- At last night's Columbus City Schools Board of Education meeting, Superintendent/CEO Dr. Talisa Dixon announced plans for the 2021-2022 school year that includes students returning to the classroom five days a week for in-person instruction.
"We will follow all health and safety guidelines to return students in all grades to our school buildings by the first day of school, Thursday, August 26," said Dr. Dixon. "Even though we are working tirelessly to complete the current school year and engage students in a rigorous, innovative summer academic program, we are already planning for the start of a new school year just three months away."
Dr. Dixon has always maintained that in-person instruction, especially for our youngest students, is the best instruction. Current plans call for the three W's to be in place for all students. They include:
W

ear a mask

W

ash your hands

W

atch your distance
The Leadership team also shared that the District's Digital Academy will change for the upcoming school year. Called BlendED, this is a school without walls for students Pre-K through Grade 12.
"BlendED will offer full-time teacher support five days a week," said Alyse Clark, Executive Director of Teaching and Learning, Columbus City Schools. "There will also be teacher availability during school hours."
BlendED will require in-person testing for students, orientation, help sessions, and extended learning opportunities. Open enrollment for BlendED is May 17 - 28, 2021.
Maximum enrollment of 2,000 students.

Students will enroll for the school year, meaning this is a year commitment

CCS will follow all current district protocols for Open Enrollment.

Students currently not enrolled in their school of address, who chose to participate in BlendED, will relinquish their seat at the current school of enrollment. After the 2021-2022 school year commitment, if a family chooses to withdraw their student from BlendED, that student will be scheduled to attend at the school of address or at the nearest school with availability to meet their needs as determined by CCS or must participate in the lottery process for an opportunity to be offered a lottery placement.
Students who accept a lottery offer after enrolling in BlendED, will relinquish their seat at BlendED and will be enrolled into the school of lottery acceptance

Students will participate with their home school for sporting events and graduation.

New students who enroll into CCS between May 29th and August 20th can select to be enrolled into BlendED at their enrollment appointment, provided there are seats still available.
Also shared at last night's Board meeting, the District will provide every student with a laptop that will need to be fully charged and brought to school every day. Sports activities, practices, and extracurricular activities, including the marching band and drill team, will also resume just as long as all health and safety guidelines are followed.
Click here to watch last night's 2021- 2022 School Year Reopening presentation to the Board of Education. Click here to view a PDF of the presentation.
BlendED - "A School Without Walls"
Pre-K - 12

Full-time teacher support five days a week

Teacher availability during school hours

Flexible scheduling options for families

A better balance between synchronous and asynchronous time for elementary students, with choices for delivery (reduced screen time)

In-person testing, orientation, help sessions, and extended learning opportunities