Return to Headlines
Superintendent's Weekly Message - May 20, 2022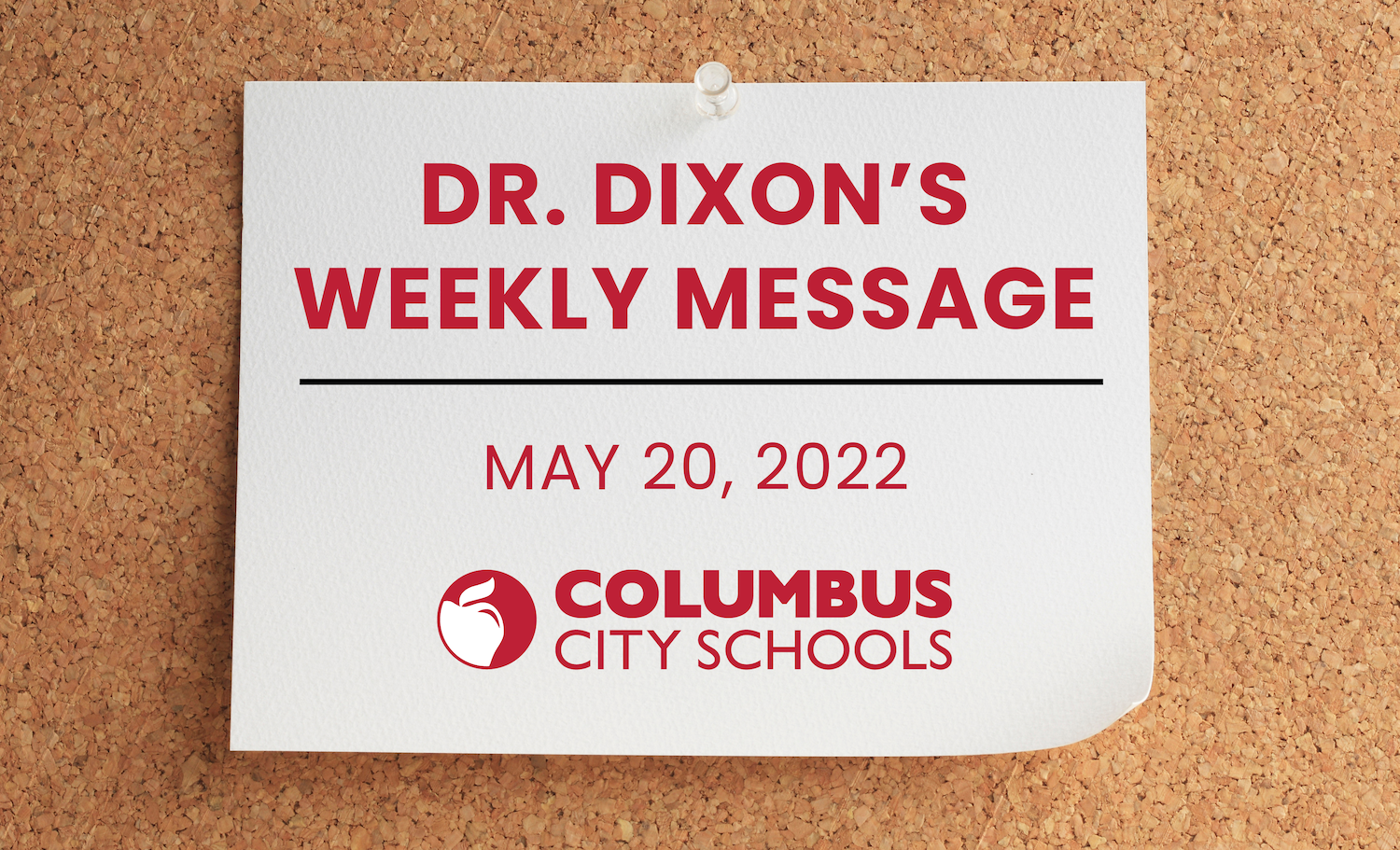 Dear CCS Community,
As we head into the last week of school for seniors, I'd like to take a moment to share with you how truly proud I am of their hard work and perseverance to get to the finish line.
In fact, many not only made it to the finish line, they surpassed it! We have seniors who have promising jobs already lined up, some who have committed to serve our country in various capacities in the military, and others who will pursue a post-secondary education.
The Class of 2022 has earned more than $21 million in scholarships and grants to-date. Many of our seniors will head to universities across Ohio and the country this fall, as well as to Historically Black Colleges and Universities (HBCUs), including Central State University, Howard University, and Spelman College.
Whether their plans include college, military, or entering the workforce, our seniors have proven they have the skills and attributes of our Portrait of a Graduate and they are ready for success.
Vaccinations and Childhood Immunizations
The COVID-19 pandemic is still with us. As we prepare for summer vacation and the 2022-2023 school year, ​it is important to make sure your students are vaccinated against COVID-19 and are up-to-date on all childhood immunizations.
COVID-19 vaccines and all routine childhood immunizations are available at Columbus Public Health's Immunization Clinic or through your student's Primary Care Physician. For the latest information about COVID-19 vaccination visit gettheshot.coronavirus.ohio.gov.
Important Dates to Remember
May 26: Last Day of School for Seniors
May 30: Memorial Day - No School and all administrative offices are closed
June 1-4: CCS Graduation Ceremonies (Click here for the schedule)
June 2: Last Day of School for Students (Traditional Calendar)
June 8: Last Day of School for Woodcrest Elementary Students (Year-Round Calendar)
June 21: 2022 CCS Summer Experience Begins
We are almost there, CCS. Let's finish strong!
Sincerely,
Talisa Dixon
Superintendent/CEO, Columbus City Schools