Return to Headlines
Thanks to Twitter, Drones Land at Berwick K-8 Alternative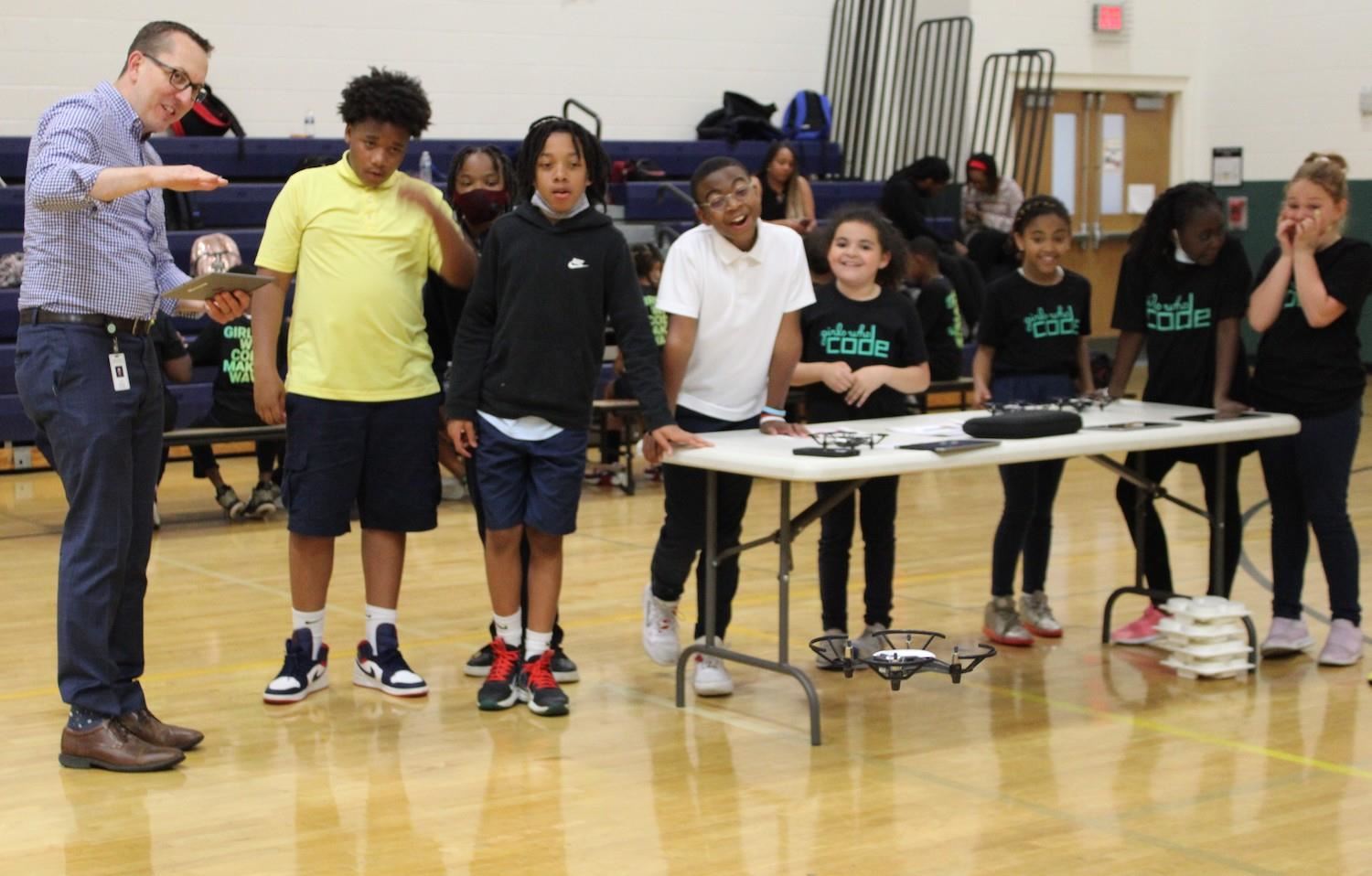 May 20, 2022 -- Social media is how third-grade teacher Wanda Mays got drones into the hands of her students who were flying the unmanned aircraft around the gym at Berwick K-8 Alternative School. That's not the only technology these students were using. Some were programming Ozobots, while others experimented with the school's new Sphero RVR programmable robots.
"This is the last meeting of the school year for our Girls Who Code Club," said Ms. Mays. "I wanted it to be memorable."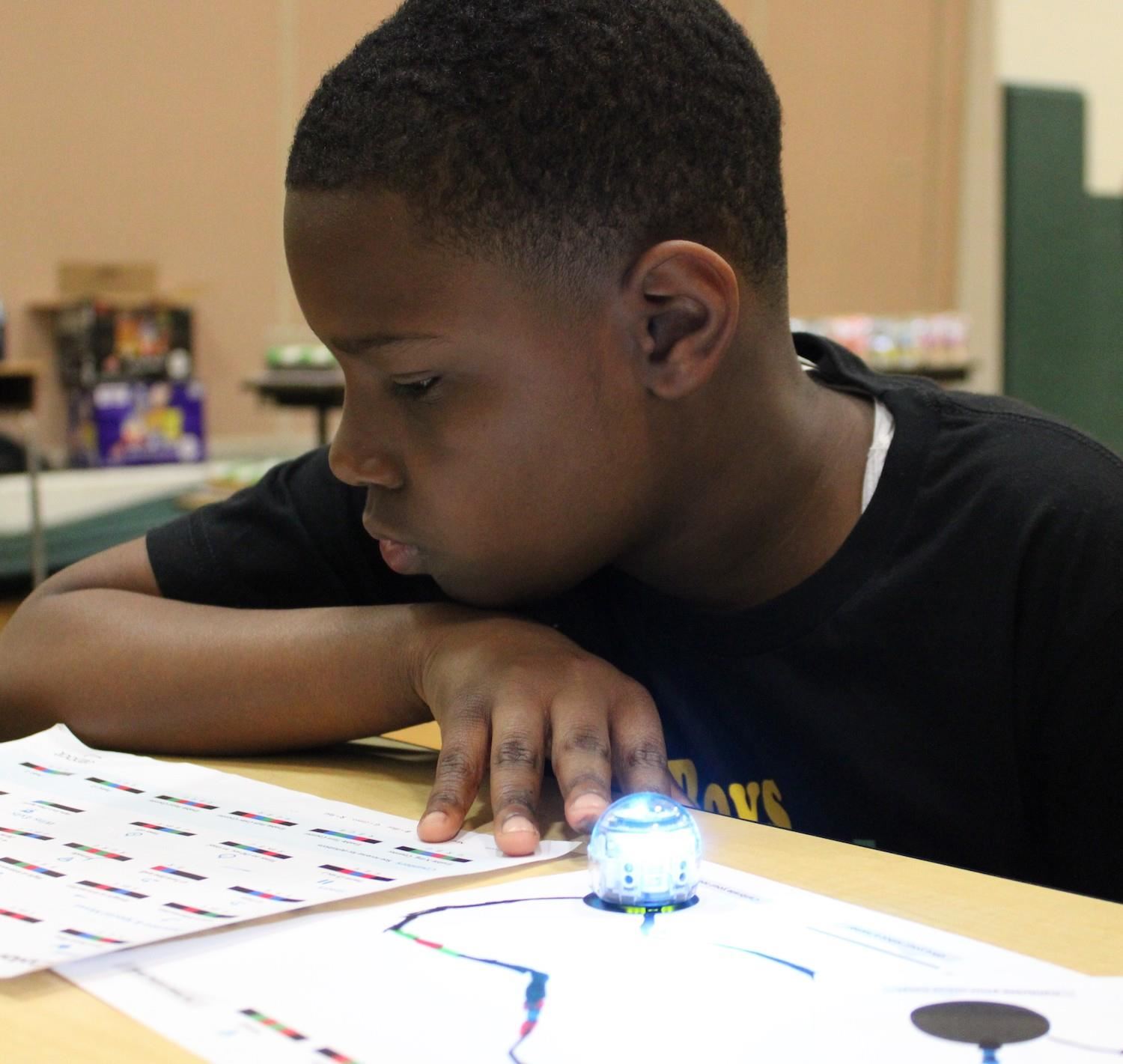 So Mays reached out to Rich Granger, the Director of DriveOhio, on Twitter. She saw Granger's recent tweet about wanting to bring drones into Ohio school classrooms.
"Of course, I accepted the invitation from Berwick," said Granger, who directs the state's center for smart mobility at the Ohio Department of Transportation. "DriveOhio has been to lots of schools in Ohio to talk about advancing smart mobility, but Berwick is the first school that we've brought drones to."
On a rectangular table in the center of the gym at Berwick, Granger had several drones and iPads. Both girls and boys, grades 3-8, who are part of the school's robotics and coding club, took turns programming the drones. The student's goal was for the drone to take off, fly a short distance, and land without crashing.
"It's not that hard once you get the hang of it," said one student. Another student shared, "Drones are fun and can do good things like delivering food and help police search for missing children."
"Smart mobility and drone technology are all about showing these students that the unimaginable can be real and that's why they have to learn and be comfortable with this technology," said Granger.
Maybe drones were the main attractions, but Berwick students were also programming dozens of Ozobots. Those are tiny round robots with lights that are programmed based on colors. Students also experimented with the Sphero RVR programmable robots Mays purchased for the club, thanks to a community donation in January 2021.
"It's tremendous, and I am so excited for our students," said Mays.
Judging from the noise level in the gym, the students were excited too, and very engaged in the possibilities this technology promises.