Return to Headlines
Columbus City Schools Educator Uses First-Hand 9/11 Experience to Educate Students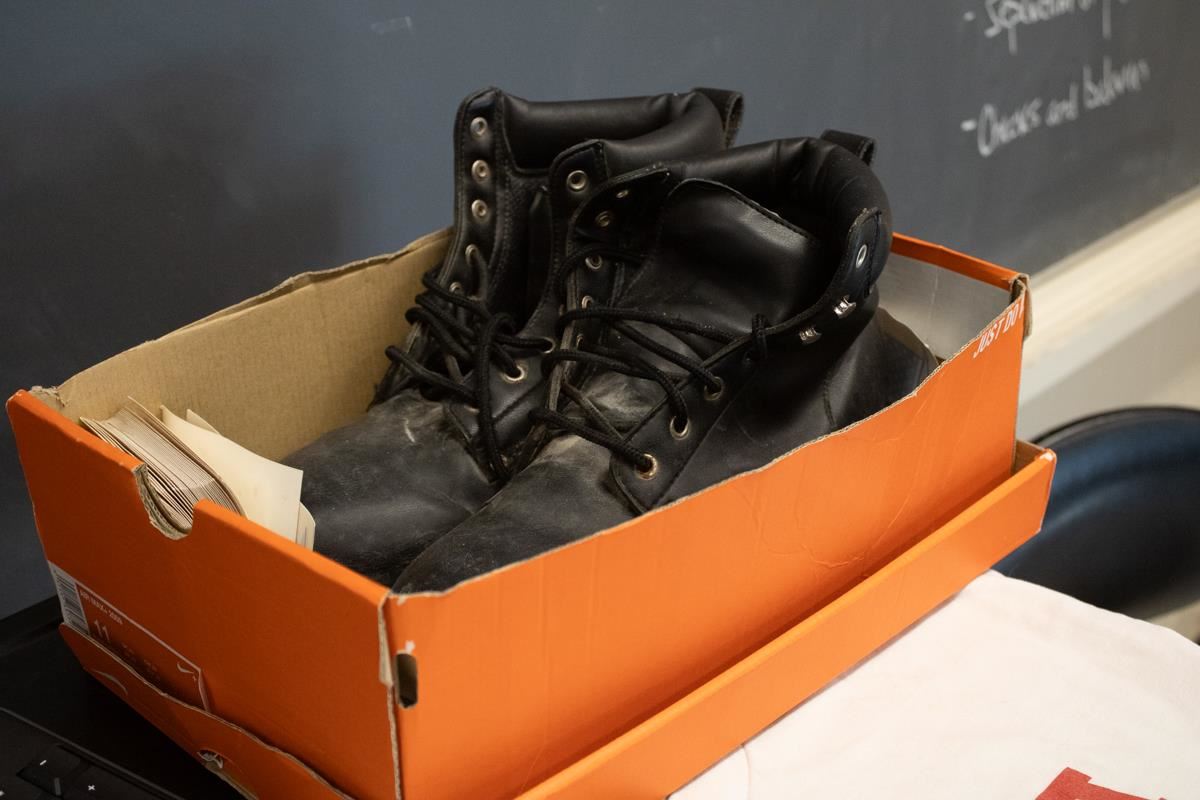 September 11, 2023 – Aaron Stamper was at Ground Zero in the aftermath of 9/11. Now, 22 years later, he uses this experience to teach the younger generation about the day's significance.
When the Twin Towers fell, Stamper was a student at the University of Akron. On September 11, 2001, he received a phone call from his uncle, who worked at a local hospital. A medical unit in New York requested volunteers, and he planned to help. Stamper agreed to join him, and the two packed up medical supplies and drove east.
When they arrived in New York, Stamper described the scene as chaos. They could see fires in the distance and smell burning jet fuel. They met with first responders and were directed to Ground Zero. When they arrived, Stamper and his uncle were tasked with identifying remains.
"We had been [searching for identifying marks] and transporting remains to a makeshift morgue," Stamper explained. "We were helping the police and firefighters. The remains they were picking up were their own people, and it was a very difficult job for them to do."
On the third day, Stamper and his uncle were relieved by a bus of university medical students, and they drove back home to Ohio. Two decades later, Stamper is a social studies teacher at Columbus International High School. Many of his students were not alive for the September 11 terrorist attacks. He said it is crucial for him as a teacher and an eyewitness to ensure his students understand what happened on 9/11.
"20 years ago, I didn't have to teach 9/11. I just added my story," Stamper explained. "That's changed. Now, I explain and teach the kids about what happened on 9/11 and how our lives have changed since."
To aid him, Stamper brought relics from Ground Zero to the classroom. He showed students news clippings, a t-shirt from a fundraiser for the New York firefighters, and a pair of boots. The boots, Stamper explained, are the same pair he wore at Ground Zero, and they still are coated with a layer of dust from the debris of the Twin Towers.
Stamper said ensuring students understand what happened on September 11 is the best way to prevent future tragedies.
"One of the first things they teach us about history is that if you don't learn from the mistakes of the past, you are doomed to repeat them," Stamper said. "My challenge as a teacher is to make sure that students see this as something they want to learn about."
Stamper's story is difficult to hear, but he stresses that there was unity amid the tragedy.
"The lasting message I like to have my students walk away with is that the attacks happened as a way to divide us. The beauty of September 12 was how much unity there was," he said. "There were people of all different backgrounds and demographics helping out. Nobody cared about what anyone's differences were, we were all just humans helping out humans in need."