Alternative Opening Archive
Return to Headlines
Superintendent's Message to Families - August 24, 2022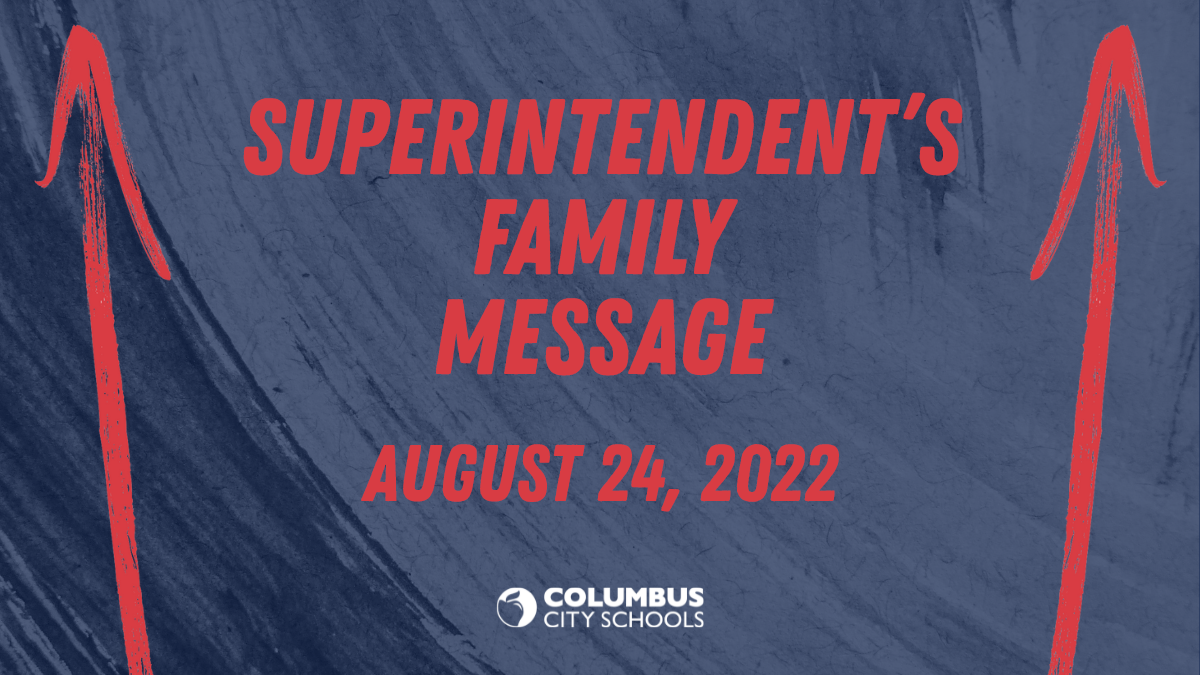 Dear CCS Families,
Today was the first day of the school year, and for many of us, it was not ideal. Even so, I was glad to have the opportunity to speak with students and families at several of our meal sites as they picked up grab-and-go meals and Chromebooks. Many of our students also utilized the city's Student Support Centers for a safe space to connect to the internet, and we are grateful to our community partners for stepping in to help.
The first day also brought some unexpected challenges. While we were determined to prepare for today's unusual start, we fell short in some areas.
I want to assure you that our team is working hard to improve the systems and processes in place as we move forward in this unique environment. We are adjusting how we distribute technology resources and how we monitor attendance while improving access to our online resources. We will continue to work until we solve these problems.
Our next Virtual Family Engagement Session will be an opportunity for you to share how the first day went for your student. Tomorrow, August 25, from 6 p.m. - 7 p.m., we will check-in with several of our school principals and academic experts on the first days of the new school year. I encourage you to sign up to join us at www.ccsoh.us/rsvp and share your experiences with us.
I also encourage you to continue checking our website's Back-to-School Hub for daily updates and information regarding academic questions, meal sites, Student Support Centers, technology support, and more. In addition, our help desk can assist with technology questions. If you need assistance, please call 614-365-8425.
This is a trying time for our district, and we appreciate everyone's patience as we learn from and address the challenges we have experienced. We will continue to work hard for our students and to get them back in their classrooms with their teachers as soon as possible.
Sincerely,
Talisa Dixon
Superintendent/CEO, Columbus City Schools