Return to Headlines
Students Taking The Lead in Restorative Practices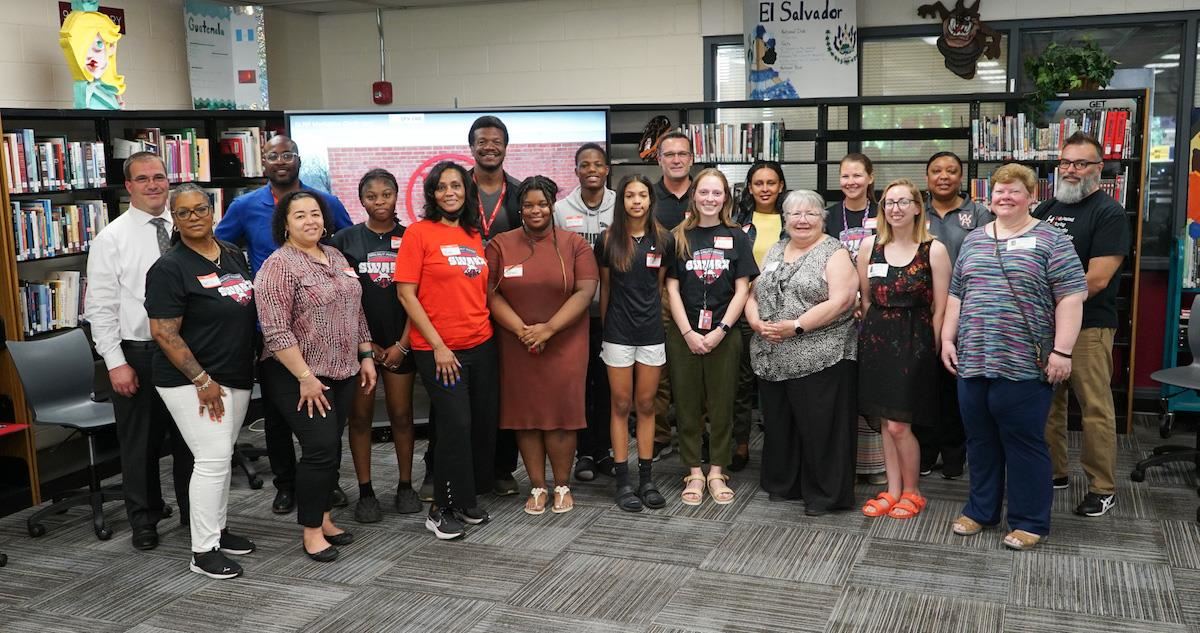 June 16, 2023 -- Students at Walnut Ridge High School are taking the lead to improve the culture and climate in their school through student-led restorative practices.
The pilot started this year when nine Walnut Ridge students along with students from Beechcroft, Briggs, and Mifflin High Schools joined a student-led restorative practice (SLRP) training by District SLRP Coach Aj Crabill. Sophomore Jamari Fleshman said the goal was for them to learn how to facilitate conversations, which can lead to better relationships and communication between peers and teachers in the building.
"We talked about connecting and understanding. We learned about the mission behind this idea of student-led restorative practices. Understanding how to come into a situation as a mediator and understanding that even though you have an opinion, that doesn't always mean you should share it because facilitating is about being a good listener," Fleshman said.
She and the other eight students who received the training are now part of SWARM, or students with a restorative mindset. While the training is provided through Columbus City Schools, the idea behind implementing restorative practices was the result of a partnership between CCS and the BREAD organization.
BREAD, or Building Responsibility, Equity, and Dignity, is a faith-based non-profit organization working to create positive change within communities. Members of the organization have worked to place restorative practices in schools throughout central Ohio to cut down on discipline, which can lead to negative impacts for students.
Cora Harrison is one of three members from BREAD who visited SWARM at Walnut Ridge during the last week of the 2022-2023 school year to observe SLRP in action.
"In the juvenile courts, we found kids were getting picked up during the day for petty crimes. It was because they had been suspended and were home without supervision. Research showed those kids were more likely to have a criminal record," Harrison explained.
After researching and seeing restorative practices work for other school districts nationally, the organization worked with Columbus City Schools to use restorative practices here before the pandemic.
"When the pandemic happened, we did lose progress. But we are excited to see [CCS] picking this up again and that it's student-led. That's why we're here observing. BREAD's big thing is accountability," Harrison said.
CCS Social Worker Kimberly Saunders is part of the team implementing restorative practices district-wide.
"It was the 2016-2017 school year, [and] our discipline committee had a meeting; they said that CCS had too many discipline referrals and out of school suspensions. The disproportionality of African American, Hispanic, and special education students being referred too much meant we had to make some changes. Restorative Practices was one of the alternatives they came up with to address the culture and climate," Saunders said.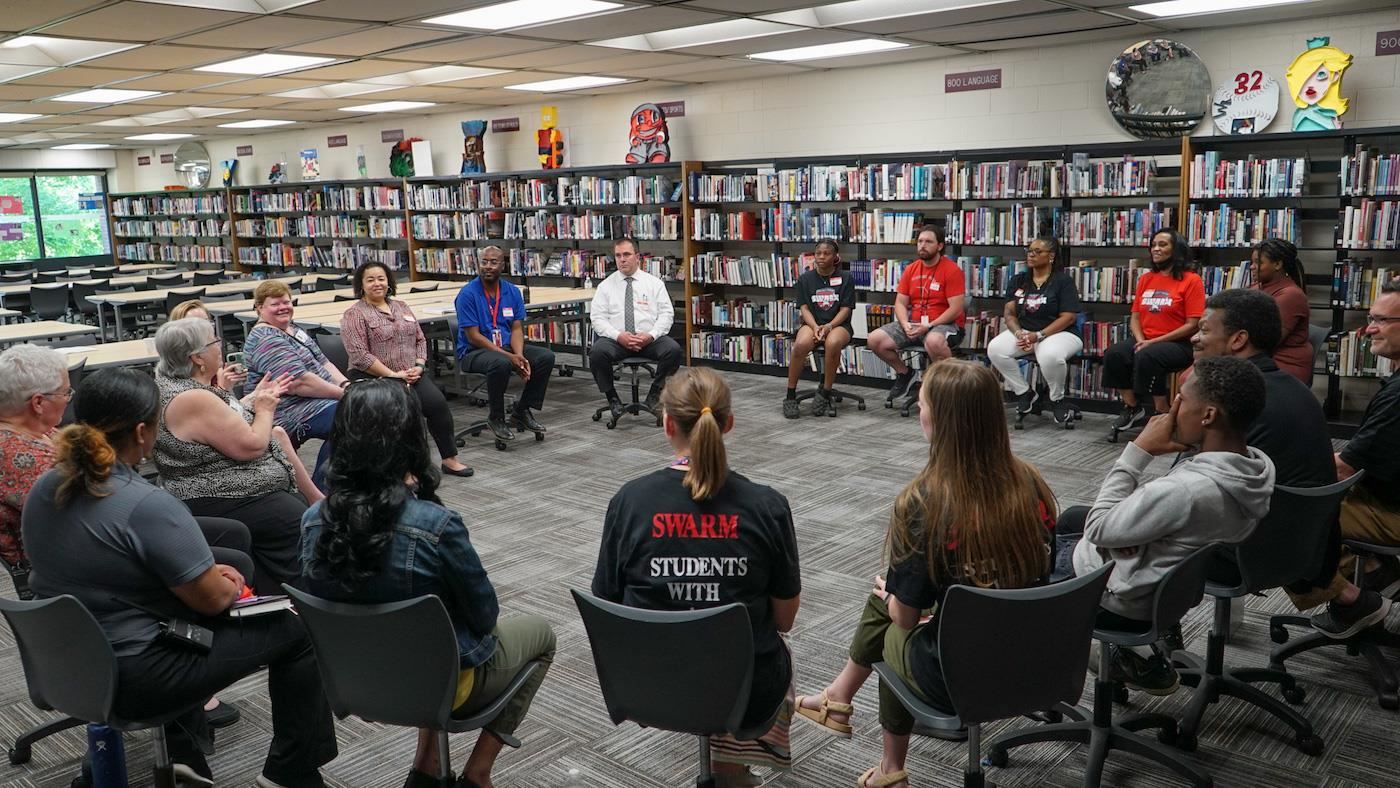 Fleshman explained SWARM students play a role in shaping school culture and climate by facilitating healthy relationships between students and teachers and peer to peer.
"The goal is to have an alternative way of addressing discipline, having a way where a student doesn't just go automatically to In school suspension (ISS). SWARM comes in and takes the approach that that's still an option, but there's also another way. We can have open communication and understanding," she began. "There are different kinds of circles, restorative and community. A community circle is getting a feeling of who we are and what we want; it gets the conversations going. Restorative circles are when one of the trained students comes in and listens to two people. [From there,] an agreement or middle ground is usually made."
Fleshman recently held a restorative circle for a student and teacher having a conflict. The meeting was videotaped to show how the process works so BREAD members could see the circles in action.
"I was extremely impressed," said BREAD member Mary Counter. "I am always impressed by young people who are willing to engage, and that's really an exciting thing. It takes a lot of trust to be able to talk candidly with your fellow people, and this makes me so hopeful that we're going to see some changes in the community because of this. I do believe schools are little communities, and they can spread out into the bigger community with the good news of all the good stuff happening in public schools."
Fleshman echoed Counter, saying she and her friends already feel like the strategies they've received from the training have begun to extend beyond the classroom and into their community.
"I love that we actually get a say, we get to actually have a conversation instead of just being told we have to do this, and we are going to do that. It gives us open communication. We are older, we're going into adulthood, and we want to be treated like that, not just like kids who are just supposed to be here," she said.
BREAD members are hoping the practice grows into all schools in CCS. Saunders said the next step in increasing restorative practices across the District is training 30 more students at Walnut Ridge and getting more students and staff involved in other schools. Eventually, Saunders said the goal is to train middle schoolers, elementary school students, parents, and the community in restorative practices.
---