Return to Headlines
Alpine Elementary Ranks Nationally for Reading and Math Achievement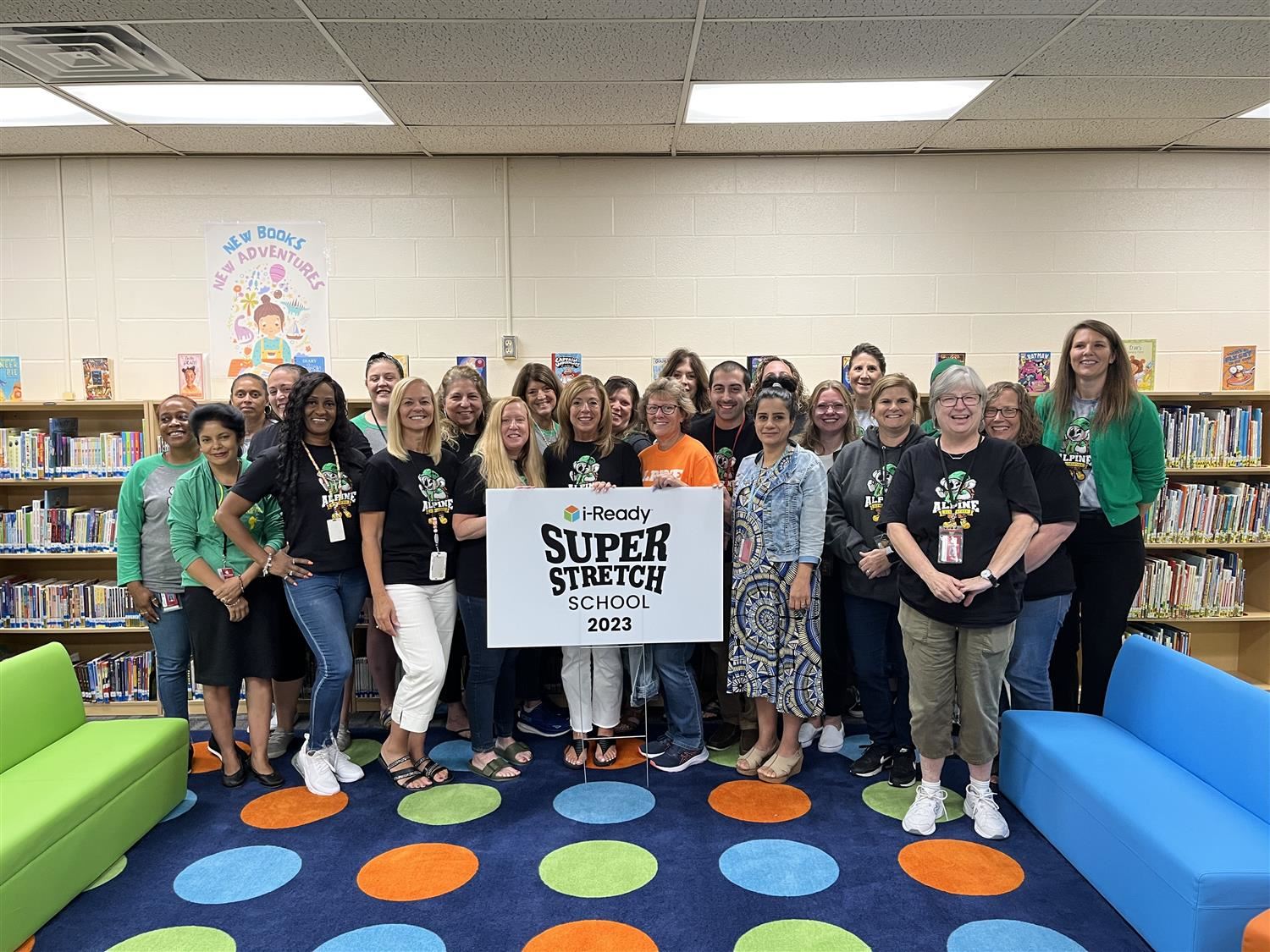 September 12, 2023 — Alpine Elementary School recently received national recognition for its growth standards in math and reading for the 2022-2023 school year.
Across the nation, i-Ready Curriculum Associates awarded 158 schools for exceeding student growth standards in reading or math during the previous school year. Alpine was one of 13 that surpassed those growth standards in both subjects.
"This particular award is not just typical growth," said Jamie Clark, professional development specialist with i-Ready Curriculum Associates. "It's around 'Super Stretch Growth' which really helps students who may come [to school] farther behind or need to grow at a faster rate."
Schools with more than 200 students are challenged each school year to see 55% of students grow in these subjects. Alpine Elementary went above and beyond those limits reaching 66% in reading and 58% in math.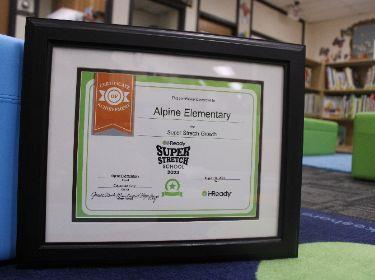 "It's so huge for our students," said Sarah Foster, principal at Alpine Elementary. 'Not only are they growing. They're growing exponentially. That's why we do what we do."
I-Ready is an assessment platform used to help define students' comprehension and skill levels. Following assessments, personalized instruction pathways are created for each student to assist them in their current skill level (i.e., current, below, or beyond grade level). Each pathway aims to help close gaps in the child's learning, help them accelerate, and complement the learning that takes place in the classroom.
According to a new report released by Curriculum Associates, LLC, students who met Stretch Growth goals for even one year were 1.5 times more likely to demonstrate and reach 'grade level' than those who only met Typical Growth.
"This is a really powerful opportunity for our students and for our educators to realize the power behind the data we receive," Clark said.
The report also stated that Stretch Growth proved impactful in elementary years with at least 70% of students reaching grade level after meeting their Stretch Growth for two years.
Within Columbus City Schools, students in grades K-2 who test at grade level or below are recommended 45 minutes daily working through their i-Ready personalized instruction pathway. Grades 2-5 who are below grade level are recommended anywhere between 60-75 minutes depending on their pathway.
"You put in all the hard work and you hope that you're doing everything you can to make sure that your students are meeting their potential," Foster said. "This is validating the work we put in."
As one of two schools in the state of Ohio awarded the Super Stretch Growth in both math and reading, Foster attributes this achievement to her staff.
The secret recipe, Foster said, is collaboration amongst staff, strong understanding of District curriculum materials, and communication with families.
"We make sure that we celebrate each student for their growth no matter how big or small that growth might be," said Foster.
---