Return to Headlines
Students at Johnson Park Middle School Publish Self-Written Books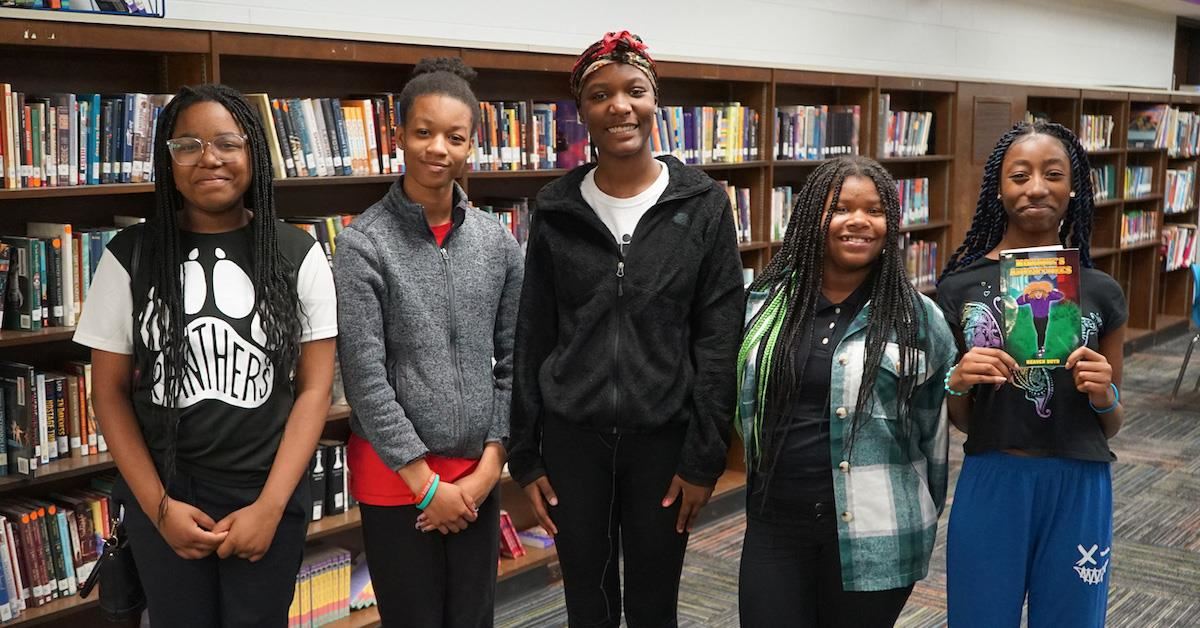 May 15, 2023 -- "A lot of adults want to do this, and seeing kids do this is really cool."
Sixth-grader Eriss Turner is talking about her milestone accomplishment of writing and publishing her own book. Turner is one of eight Johnson Park Middle School students who went through the Junior Authors Program and are now published authors.
"I just feel like this is a huge accomplishment," Turner said.
Junior Authors, founded by J. Postell, is a program that helps young writers become published authors through an eight-week writing program. Editors and Illustrators work with students through the program to help them form and shape ideas and create a cover for their books. Johnson Park Middle School Social Worker Angela Marshall said the program came to the school through an ESSER grant.
"I didn't know we had so many students that were even interested in writing. To see their creativity, I think it was something really positive that nobody can ever take from them," Marshall said.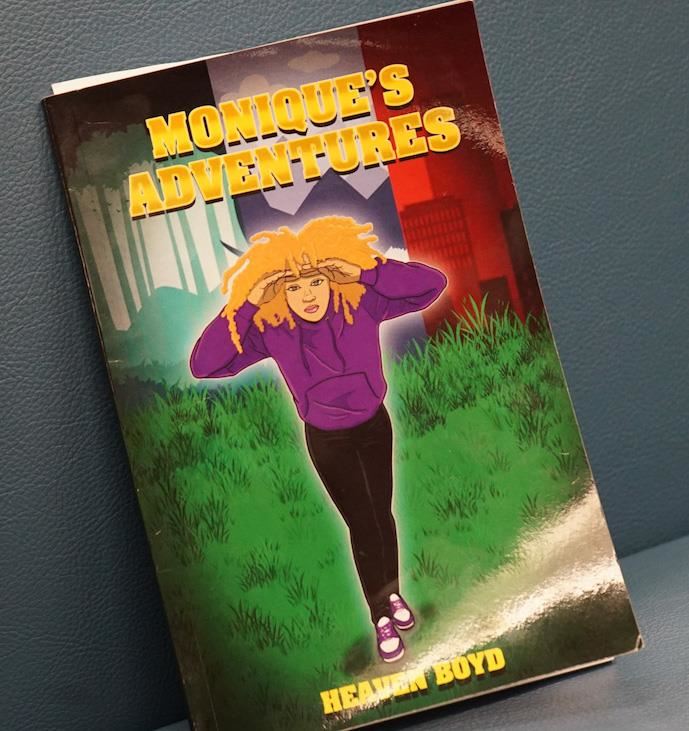 Marshall said students got an in-depth look at the stressors and rewards of developing and writing books. Among the skills they developed during writing sessions, Marshall said the teamwork among the students surprised her most.
"I was surprised by the creativity of their stories and how passionate they were about each other's writings. I think it bonded them together because they're all going through the same thing," Marshall said.
Sixth-grader Samarai Sojourney was one student who went to friends for help with ideas for her book. She never expected to write and publish a book, but now that she has, she's confident in her ability to continue publishing work moving forward.
"It was really fun and interesting to do something like this, something I've never done before. I love writing. Sometimes, I'll write to myself not for anybody to read, but I just like writing," Sojourney said.
Her book is about a son who rejects his position as heir to a throne. When his family accepts his rejection, he's cast out and turns to devious methods to fight his way back to his home. When asked about the ending of her book, Sojourney decided on a cliffhanger.
"I wanted to finish the book, but ending it the way I did gave me more time to think about the next parts. I feel like the way I ended it was interesting, and I wanted people to want to find out what's next," Sojourney said.
Fellow sixth-grader Turner decided against a cliffhanger ending. While her book published through the workshops is now finished, she's taking it upon herself to write another book on her own.
"I want the second book I write to be longer. I don't want to have to feel rushed to finish it, so I'm going to like being able to do this one on my own time," Turner said.
Turner, Sojourney, and six other student authors will participate in a book signing event at Johnson Park Middle School Saturday, May 20, from 2:00 - 4:00 p.m.
---