Return to Headlines
Grandmother's Dedication Propels Fifth-Grader During Pandemic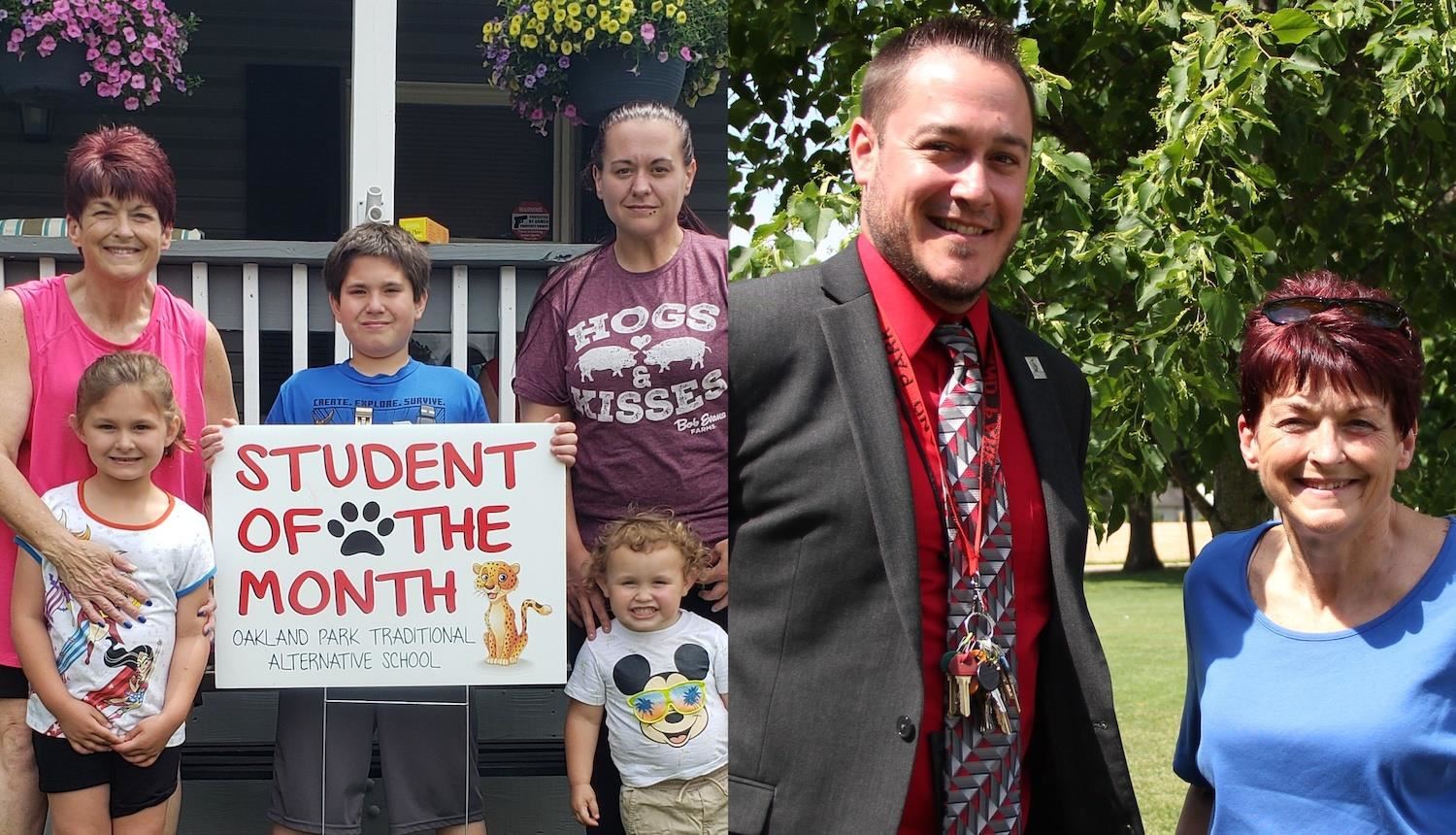 June 16, 2021 -- When the global pandemic forced Columbus City Schools to begin the school year completely remote, fifth-grader Kaiden Martin-McKee's grandmother stepped up -- and in a big way.
"I would sit right next to him every day after he logged into Zoom and never leave his side," said Kim Martin. "Even when Kaiden was comfortable working on his own, I made sure Kaiden knew I was still in the room, just off to the side."
Grandma Martin shared that Kaiden had a little trouble focusing on his lessons in the virtual learning world, and he could be a little impulsive. However, since Kaiden was under the same roof with his grandparents and other siblings, getting engaged with her grandchildren's education was not an issue, especially since mom and dad were working.
"Education is important to my family," said Martin. "It's how we raised our three daughters. Good grades are not rewarded; they are expected."
There may be many grandparents of CCS students out there, just like Kim Martin. Still, the principal at Kaiden's school, Oakland Park Alternative, says what makes Kim Martin stand out are her actions after Kaiden returned to school two days a week for blended learning in February.
"Kim Martin came to school every week to help Kaiden, other students and teachers too, ''said Mark Caudill, Oakland Park Alternative Elementary School principal. "Several parents help out now and then, but it's hard, especially if parents are working and there are other children, but Kim Martin was at school every week. That is so important to me as a principal when a child sees people on their side. As a result, students become more motivated and recognize the importance of their education."
Kim Martin was not worried about the coronavirus at Oakland Park Alternative; she was concerned about her grandson, classmates, and everything teachers had to do in blended learning. That's why she offered to help.
"These teachers were juggling different cohorts, kids in the classroom, kids on the computer, so I just wanted to be another set of hands," said Martin. "Sometimes I would laminate things for the teachers, organize and file lessons and papers. Once I helped a small group of students struggling with some math problems. The way I look at it as these are the little minds that will clean up our world. So I want to help them however I can."
What a difference Kim Martin has made, just ask the principal. "Kaiden has had a complete turnaround," said Caudill. "This past spring, Kaiden was named student of the month at Oakland Park Alternative."
Kaiden's grandmother said her grandson has gone from having multiple behavioral incidents on his record to absolutely none, and his grades have improved significantly.
"I've seen such positive changes in my grandson," said Martin. "He's thinking things through and is a much better student. It's more important for me to show Kaiden how much I support him instead of telling him."
No question that actions mean more with words when it comes to Kaiden Martin-McKee.
"I hope other families see Kim Martin and realize the true meaning of family support and the difference it makes in the life of a student," said Caudill.