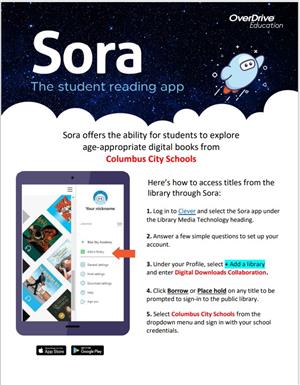 The Columbus Metropolitan Library is offering an app called SORA. It is a student reading app that offers age-appropriate digital books for our students.
It is easy to use and is accessed through their Clever account.
Please see picture above that includes how to access the SORA app.
See the link below for help with CLEVER!