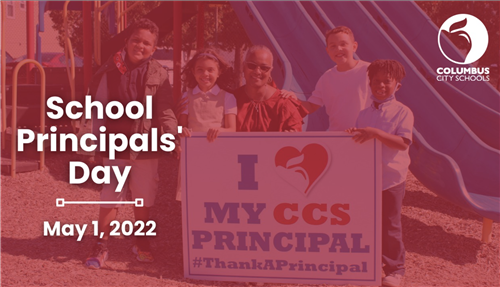 We would like to thank all of our school principals who are responsible for the success of our students, our schools, and our District. We appreciate all you do! #OurCCS

If you'd like to thank our school principal personally, all ecards and emails can go directly to Mrs. Lenelle Taylor at ltaylor2594@columbus.k12.oh.us or you may leave a voice message at (614) 365-5361.

WE CELEBRATE YOU, MRS. TAYLOR AND THANK YOU FOR ALL THE HARD WORK YOU PUT IN DAILY FOR THE BENEFIT OF AVALON'S STUDENTS AND FAMILIES!!!