Congratulations Dominic Panzo!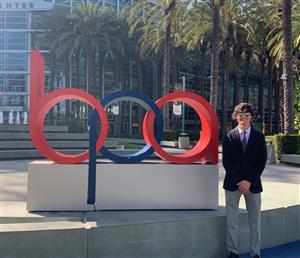 Sophomore Dominic Panzo joined thousands of students and educators from around the country to compete, showcase their business skills, and develop their leadership portfolio at the 2019 Business Professionals of America National Leadership Conference in sunny Anaheim, CA.
Panzo competed in the Fundamentals of Spreadsheet Application; creating, formatting formulas etc. The conference prepares students for careers in business and information technology by giving students practical experience through application of the skills learned in their academic programs. Panzo is one of five students in the state to qualify for the National Leadership Conference Fundamentals of Spreadsheet competition.