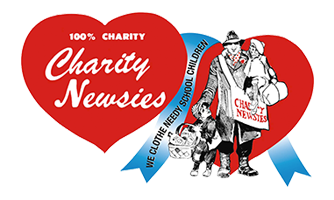 As we face December and the winter months, we wanted to put out a notification that Charity Newsies will only be accepting applications until FRIDAY, DECEMBER 3RD AT 2:00PM.
All applications are on-line only.
The link for the application is:
PLEASE CLICK HERE Charity Newsies Application
Charity Newsies is an organization that provides the following things for a child from Grades K-12:
Winter Coat Knit hat and gloves
3 pairs of pants 3 shirts
6 pair of socks and underwear
If you need these items, please complete the application before Friday at 2:00."