Return to Headlines
CCS Basketball Players Shine In OHSAA Competition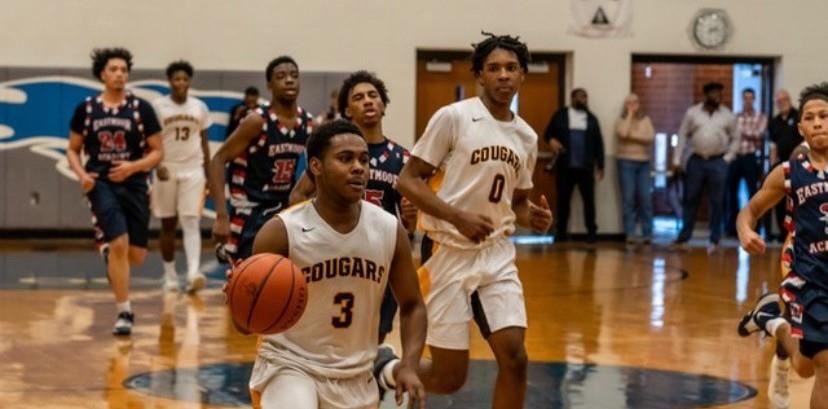 March 9, 2020 -- Three CCS teams remain alive in boys' and girls' basketball state competitions, while plenty of District players earned individual recognition following successful City League play.
On a team level, the following schools captured championships: Walnut Ridge boys (Division I District), Beechcroft boys (Division II District) and Africentric girls (Division III Regional). Both boys' teams are now in the final 16 of their respective state tournaments (Walnut Ridge's bracket is here, and Beechcroft's is here), while the Africentric girls' team is in the final four of state play.
Africentric's next game is at 3:00 p.m. ET on Friday, March 13 at St. John Arena. Tickets will be on sale for $8 at the CAEC Fieldhouse ticket booth from 4:30 p.m. - 6:30 p.m., Monday-Wednesday of this week.
Additionally, the District wishes to congratulate the following individuals on their success:
Boys' Basketball
Division I
First Team All-District:
Trevell Adams: South HS
VonCameron Davis: Walnut Ridge HS
Second Team All-District:
Keavon Ross: Walnut Ridge HS
Marcus Johnson: South HS
Third Team All-District:
Domenic Farley: Briggs HS
Honorable Mention All-District:
Caleb Brigle: Whetstone
Robert Dorsey: Northland
Andrew Grubbs: Briggs HS
Qian Magwood: Walnut Ridge HS
Makhale Massey: Northland HS
Taquan Simington: South HS
Andre Trent: Independence HS
Jakai Watts: Mifflin HS
Player of the Year Central District Division I:
VonCameron Davis: Walnut Ridge HS
Division II
First Team All-District:
Chance Groce: Linden-McKinley HS
Second Team All-District:
Amani Lyles: Beechcroft HS
Jalen Simmons: Beechcroft HS
Third Team All-District:
Jaylen Gilbert: Centennial HS
Honorable Mention All-District:
Julian Binford: Eastmoor Academy
D'Alon Keaton: Eastmoor Academy
Cedric Norvett: East HS
Shamarion Rogers: Linden-McKinley HS
La'Son Walker: Linden-McKinley HS
Davon Wooden: Beechcroft HS
Division III
Second Team All-District:
Eli Burke: Africentric EC
Calijaha'won Davis: Africentric EC
Third Team All-District:
Dan Wagner: Africentric EC
Jamonte Wright: Cols. International 7-12
Girls' Basketball
Division I
Third Team All-District:
Saige Glover: Northland HS
Honorable Mention All-District:
Azariah Binford: Northland HS
Danica Graham: Independence HS
Ashaunti Jacobs-Little: Briggs HS
Nevaeh Reaves: Walnut Ridge HS
McKenzie White: Independence HS
Division II
Second Team All-District:
Syrai Armistead: Beechcroft HS
Third Team All-District:
Naa Dromo Korley: Centennial HS
Honorable Mention All-District:
Jamilla Allen: Linden-McKinley HS
La'Larra Bays: Beechcroft HS
La'Briar Franklin-Paige: Beechcroft HS
Division III
First Team All-State:
Sakima Walker: Africentric EC
Second Team All-State:
Alexia Smith: Africentric EC
First Team All-District:
Alexia Smith: Africentric EC
Sakima Walker: Africentric EC
Second Team All-District:
Arianna Smith: Africentric EC
Third Team All-District:
Maliyah Johnson: Africentric EC
Honorable Mention All-District:
Nyam Thornton: Africentric EC
Player of the Year Central District Division III:
Sakima Walker: Africentric EC