Return to Headlines
Turning Pain into Purpose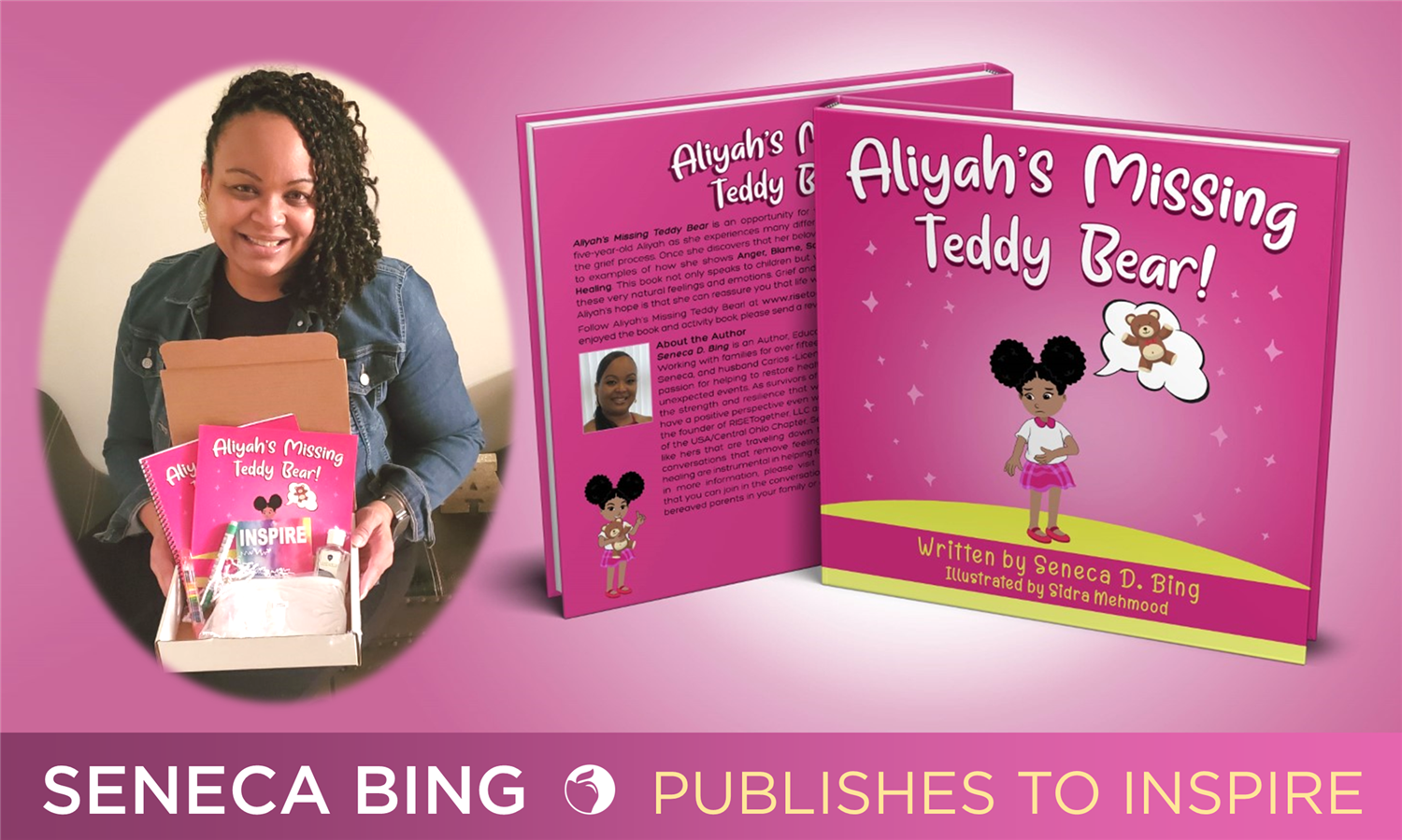 March 10, 2021 -- Five years ago, Seneca Bing, a Family and Community Engagement Coordinator with Columbus City Schools, suffered a horrible loss. Her 10-month-old daughter Aliyah suddenly died.
"Everything that morning was fine with Aliyah," said Bing. "By the afternoon, I was holding my daughter as she took her last breath."
The loss of Aliyah to Sudden Infant Death (SIDS) Syndrome shook Bing to the core. Five years later, she has turned the loss into a purposeful journey in hopes she can help others, primarily children, deal with the stages of grief.
"Unfortunately, losing something or someone special is all too common," Bing said.
Last December, Seneca Bing published a book, "Aliyah's Missing Teddy Bear." She also published an activity workbook. Both are ways this mother hopes to keep her young daughter's memory alive.
"I wrote this book and created the activity book to help adults who are directly supporting young people that have experienced the loss of a loved one, or something that they love very much," said Bing. "The purpose is to spark a conversation and to give practical strategies that can be used throughout the adolescent grief journey."
Aliyah's Missing Teddy Bear is a story of a little girl going through the stages of grief after losing her cherished teddy bear.
"First, Aliyah is sad then so angry she wants to yell at her brother because Aliyah wants to blame someone for the loss," said Bing.
Finally, in the end, there is an acceptance that Aliyah's teddy bear is gone.
"The acceptance stage is when the healing begins," said Bing. "Acceptance also means cherishing those memories; understanding by not finding the teddy bear, you develop resilience and strength."
Bing admits it took a long time for her to heal. With grief, "I just stayed real busy, so I wouldn't have to reflect on some of those emotions," she said. "The book allowed me to reflect. It allowed me to turn pain into purpose."
Before joining the Department of Engagement, Bing was a school counselor for five years. She graduated from Columbus Alternative High School and graduated from Ohio State University. The accompanying activity book was born out of my years as a high school counselor with the District.
Since publishing "Aliyah's Missing Teddy Bear," Bing has received a lot of support from friends and family. So much support she is giving back in hopes of helping others.
"I've created 40 self-care tool kits," said Bing. "These kits include the book, activity book, hand sanitizer, face mask, journal, pencil, glow in the dark bracelet, and squishy ball for stress."
When it's safe to do so, she will drop off 20 of the self-care tool kits at Nationwide Children's Hospital and 20 to the YWCA.
"Young people show love and anger in many different ways," said Bing. "I hope through my daughter's story; I give other children and their families the tools to allow themselves to process the stages of grief in a healthy way."
For more information about Bing's book, visit her website.