Return to Headlines
CCS Students Auditioning for American Idol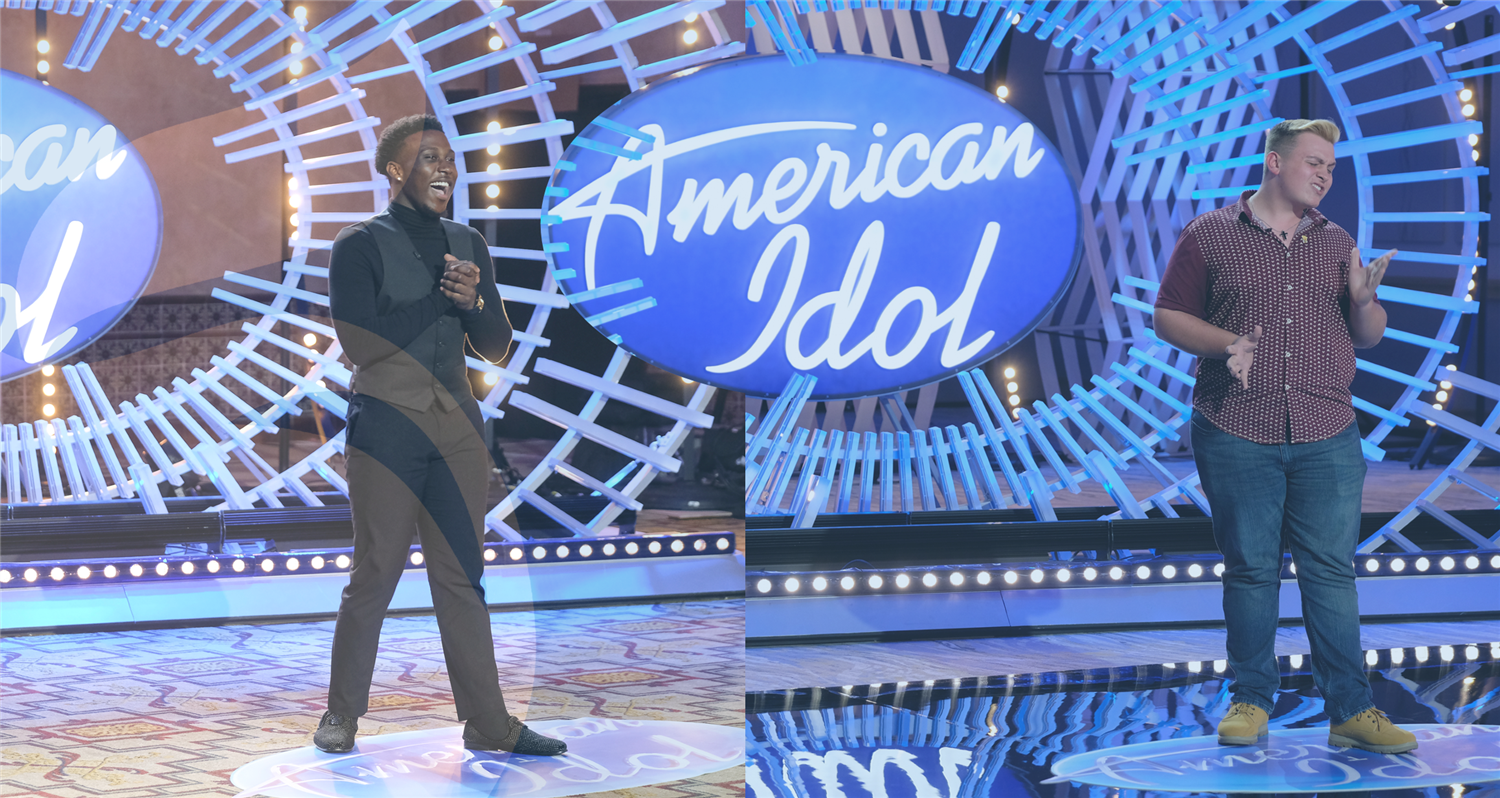 March 11, 2021 -- This Sunday, March 14, not one but two Columbus City Schools students will be auditioning for the hit television show "American Idol" that six million people watch. Both 16-year-old Tryzdin Grubbs and 20-year-old Deshawn Goncalves hope their voice earns them a golden ticket, so they make it to the next level of competition later this month in Hollywood.
"Auditioning for American Idol has been a dream of mine since I was eight years old," said Grubbs, a sophomore at Fort Hayes Arts and Academic High School. "I think this is one of the many doors God has opened for me. I am taking that chance and never looking back. Through a lot of negativity and bullying, I have succeeded. I have a gift, and I want to share it with everyone."
"It was kind of surreal being there because I've dreamed about it for so many years," Goncalves, a 2019 East High School graduate, said. "I've watched ['American Idol'] since I was a child, so to be in the room with those people, the judges, and share my gift was kind of unreal."
Both Grubbs and Goncalves actually auditioned on American Idol earlier this year in California. They can't tell us if they got a golden ticket until their audition airs this Sunday between 8 – 10 p.m. on ABC. As both young men look back on the experience, they reflect on the teachers and coaches at Columbus City Schools who helped prepare them.
"I have had so many people in my life that have influenced my singing," said Grubbs. "My parents, of course; my elementary school music teacher, Ms. Kadie Renee; middle school choir teacher Ms. Susan Angle; and my high school choir teachers Mrs. Alexandria Uhlir and Dr. Martha Tepper as well as Dr. Tony Anderson."
"I am where I am today because of God, my parents, the late Martha Hal, assistant principal at East High School and former Band Director at East High School and Tony Anderson, the Director of the Paragon Project at Fort Hayes," said Goncalves, who is currently studying music technology and performance at Jackson State University, a Historically Black College and University.

"Deshawn is an incredible talent with a wonderfully humble spirit," said Dr. Tony Anderson, Assistant Principal at Fort HayesArts and Academic High School. "He is an old soul, and that musical knowledge coupled with his personality will serve him well."
"I want to be an example of what can happen if you really stick to what you want to do and just to follow your dreams," Goncalves said. "The goal is to be able to help people. I think it's just bigger than music for me. I want to sing to be able to help people, to get a message through -- to be able to make life better for a lot of people."
There is another thing these two young men have in common. Both said they could sing before they could talk.
"Tryzdin was born two and a half months premature and had no lung function when he was born," said Tryzdin's mom, Lisa Grubbs. "He was put on a ventilator to help his lungs develop. All the doctors said his prognosis was not good, but he has proved them all wrong."
Lisa Grubbs knew her son had a gift at the age of 11. Tryzdin belted out Adele's "Hello" in an Ohio barbershop. Click here to listen to that recording five years ago.
Deshawn Goncalves has already released a single with the Paragon Project in 2019. Titled "Time is the Teacher," we found the upbeat tune in our Google archives.
"Deshawn's tenacity and commitment to his craft were evident when he joined the Paragon Project," said Anderson. "Deshawn, like many of our young people, has a story, and the best for him is yet to come."
AMERICAN IDOL – "405 (Auditions)" – The search for the next superstar across Los Angeles, California; San Diego, California; and Ojai, California, comes to an end as "American Idol" auditions wrap on SUNDAY, MARCH 14 (8:00-10:00 p.m. EDT), on ABC. (ABC/John Fleenor)