Return to Headlines
High School Students Learn Life Lessons While Presenting Community Garden Plans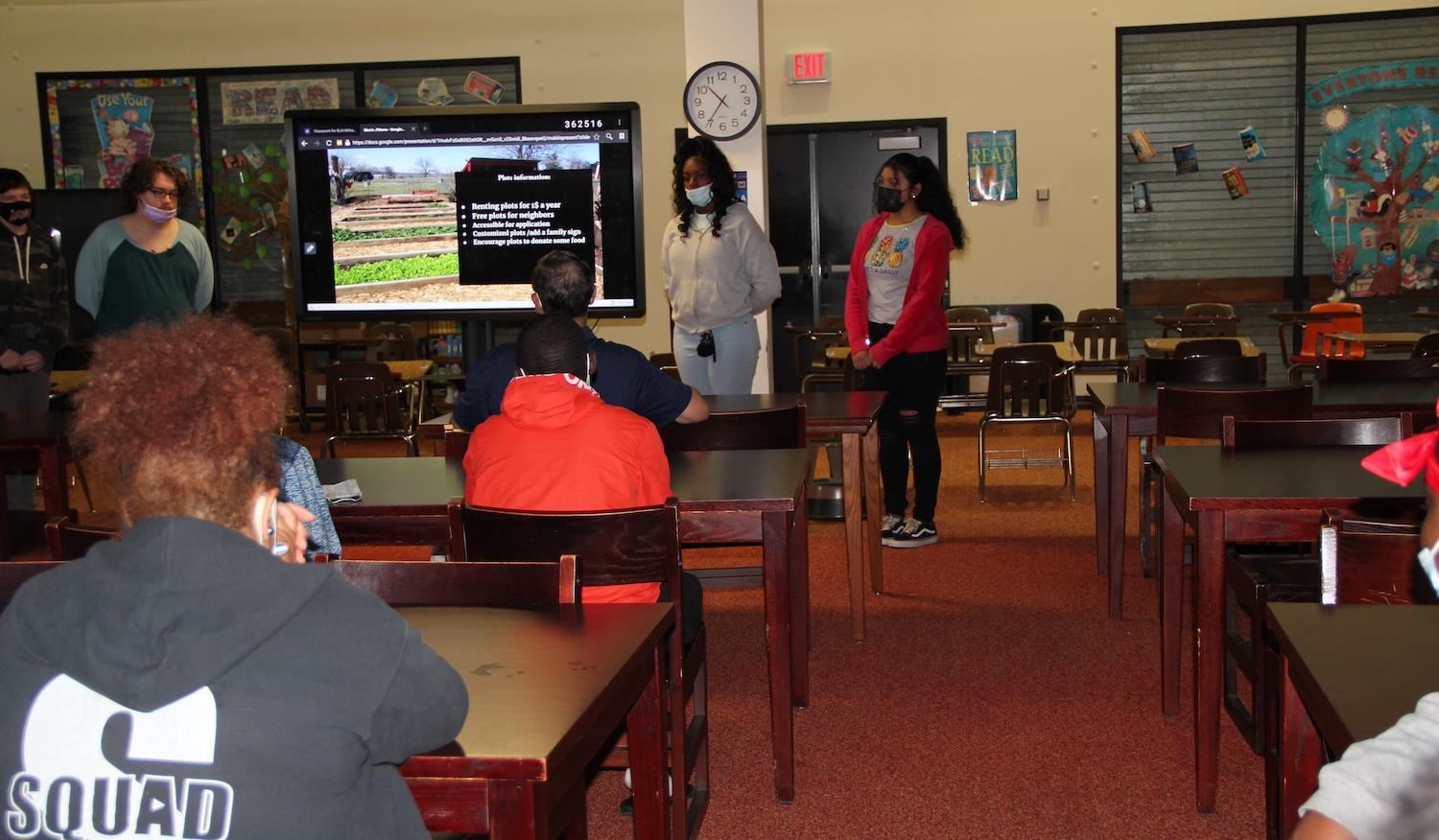 July 13, 2021 -- For three weeks this summer, the students at Mifflin High School have been tasked with one assignment: figure out how to create a sustainable community garden on two acres of land just north of The Ohio State University. After field research and data collection, the student groups presented their business plans to the community partner. This was not a hypothetical situation, but a real assignment with a legitimate partner looking for solutions.
"This project taught me how to stand up in front of a class and give a presentation," said Ayden Brecht.
Other students shared that it taught them how to pitch an idea and work as "a team, even if you disagree with some of your team members."
This unique, hands-on, innovative learning experience is a result of a partnership with Columbus City Schools and the Korda Institute for Teaching, an Ohio non-profit organization whose singular mission is to transform how teachers teach and students learn.
The five community garden presentations from the student groups include renting plots of land at a low cost, creating a play area for children, selling advertising on park benches, informational kiosks, membership cards, and security cameras.
"I'm so proud of these students for all the work they put into their projects," said teacher Melissa Charles. "They visited several community gardens, did research, knocked on doors, and solicited feedback from neighbors on their wants and needs when it came to a community garden."
Doris Korda, CEO of the Korda Institute for Teaching, was in the audience, along with the community partner as the CCS high school students presented their community garden plans. Korda beamed like a proud parent as the students impressed the community partner with their research and creativity.
"You rocked it," Korda told the students. "You came up with some good ideas that are feasible and legitimate. You presented ideas that I have no doubt will show up in that community garden. That has to make you feel good about yourselves and the contribution you provided to the community."
That resonated with student Alan Martinez. He worked with the group that encouraged the partner to have a children's play area in the garden space so the kids have something to do while their family tends to the garden.
"If they use our idea that will make me feel so good," said Martinez. "I will feel that they listened to us and believed our proposal would make the community better."
While these students can earn Social Studies and English credits along with internship hours this summer, there is something more than Doris Korda hopes these students carry with them long after their summer experience.
"No longer is memorization to pass a test effective teaching," said Korda. "Instead of everyone knowing the same set of facts, figuring out how to solve a problem through research, creativity and collaboration are how we will solve problems. This was the type of class where you could not find the answer in the back of the book."
For the next three weeks, until the 2021 CCS Summer Experience concludes on July 23, these students will work on another assignment for a community partner -- figure out how to get more young people to visit the Columbus Museum of Art.