Return to Headlines
Middle School Students Reaching New Heights This Summer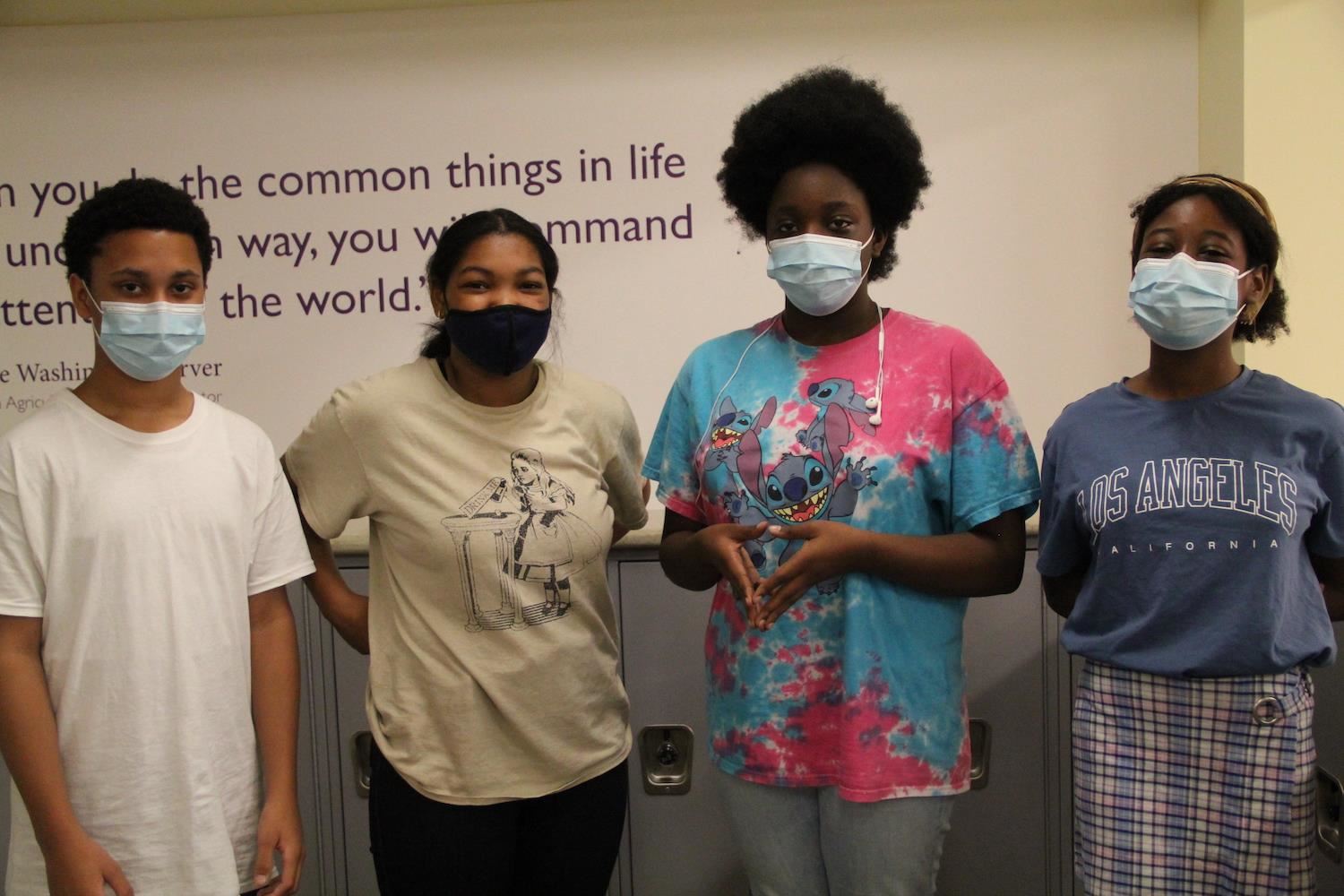 July 13, 2021 -- When Monika Veal found out her mom signed her up for an aviation class at Columbus Africentric Early College Pre K-12, she thought it would be kind of cool to learn about airplanes for six weeks this summer.
"I really didn't know what to think, to be honest," said Veal, an eighth-grader at Johnson Park Middle School. "I figured since I'm going to be in high school soon, I should come to learn and expose myself to other things."
The six-week aviation course offered this summer as part of the Columbus City Schools 2021 Summer Experience is different from cracking open a book or logging into a computer to study facts and test your knowledge. This aviation class takes learning to a whole new level.
"The students are learning the four principles of flight, lift, weight, drag, and thrust," said Wendy Gittens, Assistant Principal at Northland High School during the school year. "What's different is these students are learning how this knowledge may help them in life. Exposing students to the principles of aviation could help them with further studies or finalize a career path once they get to high school."
For six weeks this summer, students are working in groups and building objects that fly out of any and everything, including cardboard, string, paper, and even old grocery bags.
"We dropped a balloon in the stairwell to see how fast it floated down," said Yari Parnell, a Mifflin Middle School sixth-grader. "Then we added a paperclip to the bottom of the balloon to figure out how a little bit of extra weight determined the balloon's flight path."
Columbus City Schools is partnering with the Past Foundation this summer to offer unique design challenges that teach students math, entrepreneurship, communications, project management, and design thinking.
"At first, students might have trouble understanding how this knowledge will help them in life, but it definitely will," said Gittens. "Learning to create and work in a team are essential job skills for today's workforce."
You can add the ability to adapt to the list too. Most of these students have never met one another before this summer and are going to a school that is most likely not the one they attend during the school year.
"This class has taught me how to think for myself and create with a group," said Nikhai Black, a seventh-grader at Mifflin Middle School.
"This class has taught me things about airplanes, helicopters, balloons, and anything that can fly," said Kenya Nelson, who will be starting high school as a freshman this fall. "I like learning about history. I think it will help me since my dream is to go to Japan one day."
In addition to aviation, the other unique courses offered to middle school students this summer at CCS include urban agriculture, robotics, esports, cybersecurity, and fashion design. The CCS Summer Experience began June 14 and concludes July 23, 2021.