Return to Headlines
Cybersecurity Fosters Critical Thinkers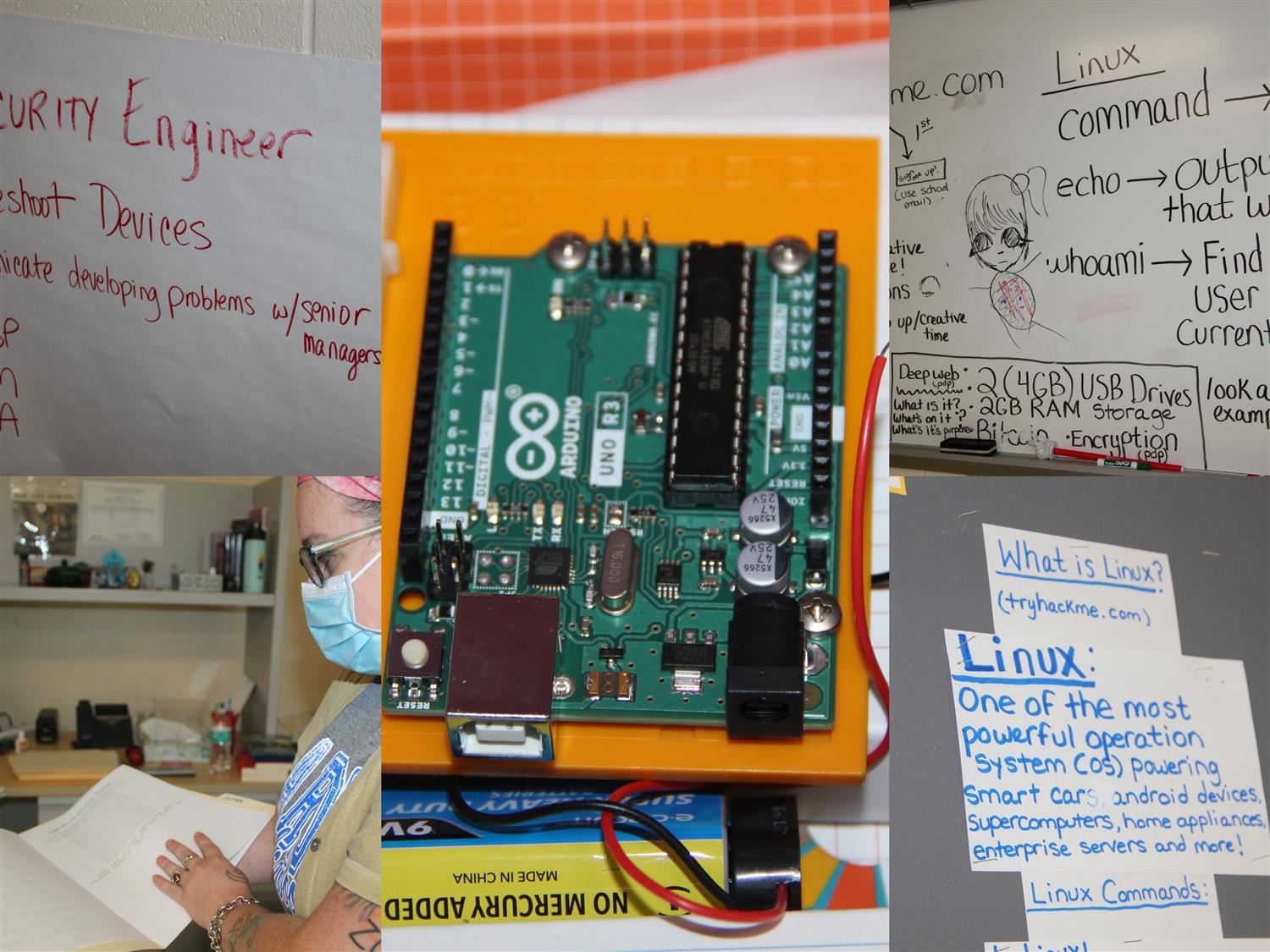 July 20, 2021 -- In the cybersecurity classes at Wedgewood Middle School this summer, teachers encourage students to think like cyber hackers to keep them safe.
"Google yourself," said teacher Susan Barnhouse. "What can you find out about yourself? What images of you are out there for anyone to use?"
Cybersecurity is one of six hands-on classes offered in partnership with the PAST Foundation to sixth, seventh, and eighth-graders participating in the 2021 Columbus City Schools Summer Experience.
"We've learned about encryption, decryption, text compression, and cybersecurity," said Barnhouse. "This has been a unique class in that we are learning together."
Barnhouse shared with her students how they must remain vigilant, especially when playing those simple, fun computer games.
"When logging in, be wary of these questions," said Barnhouse. "What's your favorite color? What's your favorite place? Those are often the same security questions banks use to set up accounts. You could be providing that information to the cyber hacker to gain access to you."
The partnership this summer also provided several Arduino starter kits for multiple classrooms. The starter kits contain a motherboard and circuitry, so students working in teams can learn computer programming and coding fundamentals.
"One of my favorite parts of this class was working with the Arduino kits," said Shelby Anderson, who is an incoming freshman at CCS. "Another classmate and I have worked together on several projects. It's great."
That classmate is Jurnee Travis, also an incoming freshman. The pair did not know each other before this summer. Travis has not only made a new friend but gained more computer knowledge.
"I thought it would be cool to take this class because my brother builds computers, and I wanted to learn more about them," said Travis.
Travis and Anderson are in Jennifer Combes' Cybersecurity class, right next to Ms. Barnhouse. Combes has giant post-it notes on every wall of her classroom with computer and coding definitions to help students explore the computers' possibilities.
"I'm a visual person," said Combes. "I believe what students see helps them succeed. It also fosters critical thinking."
That's why Combes challenges her students to think about hacking from all sides.
"What if a cyber hacker exposed illegal activity or abuse," Combes asked her students. "Would that make hacking good, or is it still bad?"
"There is always someone out there on the internet figuring out what not to do," said Anderson. "We have to be smarter than the hacker."
"Absolutely," said Jurnee Travis. "If the hacker is ten steps ahead of us, we have to figure out how to be twenty steps ahead."
That's good advice from two young students learning about cybersecurity and so much more as they wrap up their summer experience at CCS.