Return to Headlines
UPDATE: CCS Approves Contract Agreement with Columbus School Employees Association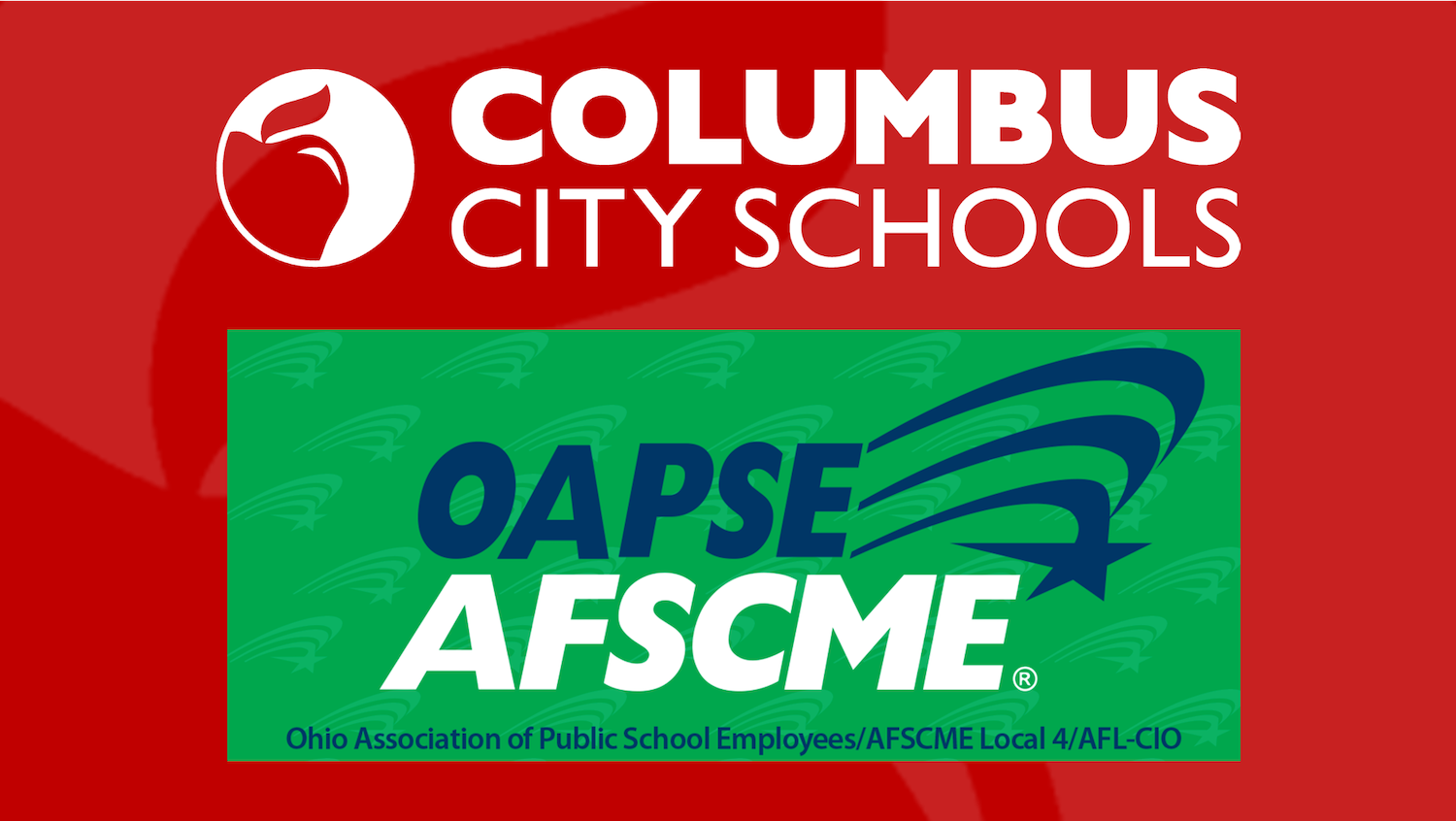 UPDATE: At the Board of Education meeting on Tuesday, October 19, the Board approved the contract. See the bottom of this page for an update including a video of the meeting.
---
October 19, 2021 -- Columbus City Schools has reached a tentative collective bargaining agreement with the Columbus School Employees Association (CSEA) that runs for two years through July 31, 2023.
The agreement now goes to the Columbus Board of Education for consideration at their regular business meeting on Tuesday evening. If approved, the contract will be signed and enacted.
"I am pleased to recommend that the Board of Education approve this agreement with CSEA. I believe that it reflects our collaboration with our labor partners and shows the appreciation and respect this district has for our 3,000 CSEA employees," said Superintendent/CEO Dr. Talisa Dixon. "These staff members are dedicated to our students and are essential to the mission and vision of our district. Their efforts are evident in our school buildings and on our school buses day in and day out."
The agreement includes a base salary increase of 3% for all members for the 2021-2022 school year and a base salary increase of 2.25% for all members for the 2022-2023 school year. The 2021-2022 salary increase, which was part of a previous agreement, went into effect on August 7, 2021.
All CSEA members will receive a $2,000 "retention and recruitment" bonus spread across four stipend payments over the two-year life of the collective bargaining agreement.
Members will receive the first payment within 60 days of the Board of Education's approval of the contract. Future payments will be in May 2022, October 2022, and May 2023 for eligible bargaining unit employees. An eligible employee is a CSEA bargaining unit member who received a paycheck on the payroll date immediately preceding the date on which the stipend is made.
These retention and recruitment bonuses will be funded through the District's federal ESSER (Elementary and Secondary School Emergency Relief Fund) grant dollars.
"We are fortunate to have federal grant dollars that allow us to address recruitment and retention challenges that have been brought on by the pandemic," said Dr. Dixon. "These bonuses are another way of showing our appreciation for our CSEA employees who have continued to help support our students and our community during the pandemic."
Additional highlights of the new agreement include:
The creation of a joint professional development committee that includes members of CCS administration and CSEA members.
Juneteenth is added as a paid holiday for year-round employees or those who typically work on that date.
Streamlined and electronic posting process for vacancies but with no changes to seniority.
Food service workers will receive $200 over the life of the contract for uniforms.
Increased flexibility for custodians to take vacation days during the school year.
Moving some positions from 7-hour to 8-hour workdays. This includes more than 1,000 CSEA members in these roles:

Supporting student needs
Instructional assistants (not including latchkey)
Non-transportation child care attendants
Non-transportation intervention aides
Sign language interpreters
Transportation call center representatives
CSEA is an affiliate member of the Ohio Association of Public School Employees (OAPSE) and includes approximately 3,000 CCS employees among its local unions:
Local 101 Columbus City Schools Custodians
Local 143 Columbus City Schools Food Service
Local 150 Columbus City Schools Secretaries
Local 336 Columbus City Schools Bus Drivers
Local 488 Columbus City Schools Truck Drivers
Local 518 Columbus City Schools Instructional Aides
Local 529 Columbus City Schools Special Needs Instructors
Local 580 Columbus City Schools Head Custodians
Local 591 Columbus City Schools Electricians & Boiler
Local 721 Columbus City Schools Account Clerks
Local 730 Columbus City Schools Vehicle Maintenance
October 20, 2021 -- UPDATE: the Columbus Board of Education at its meeting on Tuesday voted unanimously to approve the collective bargaining agreement with the Columbus School Employees Association (CSEA). Watch the moment from the Board meeting:
"First of all, thank you to both negotiating teams," said Columbus Board of Education President Jennifer Adair. "This is a labor process that we go into where we have management and we have labor to sit and look at the contract and figure out what we think is in the best interest of our students.
"Sometimes we agree on certain things; sometimes we don't, and it's a negotiation. But in the end, it's always about 'us' because we are 'us.' No matter your union status or management status, we are all here for our students, number one.
"I want to say thank you to the members of this union who are our essential workers. I need you to know that there is not a moment in time that this board has not respected the work that you do – continue to do – because you are essential, now more than ever.
"We are excited that we now can get back to the 'us,' and we can move forward and work on creating wonderful environments for our students, supporting their academic growth and enhancing our community."