Return to Headlines
Woodcrest Intercession: Back for S'more Learning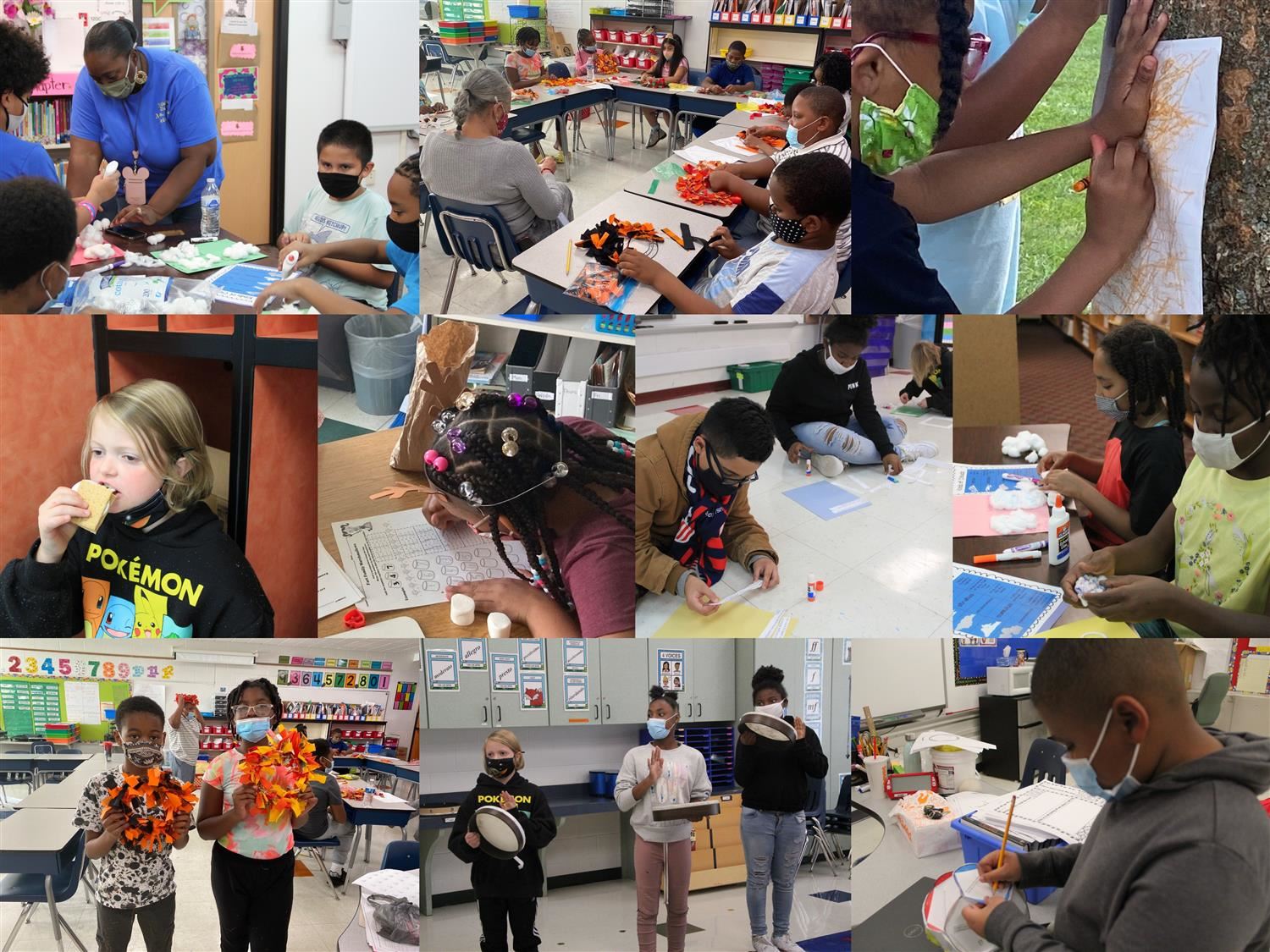 October 28, 2021 -- The District's only year-round school, Woodcrest Elementary, just wrapped up its two-week Fall Intersession. Called "Back for S'more Learning," the two weeks incorporated a camping theme into math, English, science, social studies, reading, and music lessons.
"People might think intercession is a two-week break," said Principal Yolanda Cooper. "In reality, it's a time for select students to receive more one-on-one instruction, support, and intervention."
Around 100 Woodcrest students signed up for the fall Intersession. The teambuilding and collaboration were evident in every classroom at Woodcrest.
"In most cases, during the intercession, the teachers are instructing a different class and sometimes grade-level," said Cooper. "After the two weeks, they can share with the assigned teacher their observations and work together on moving those students forward."
In a fourth grade reading class, the students had just read the book, Crossover by Kwame Alexander. Instead of writing a book report detailing the main points, the class created a Bloom Ball Book Report. In this project, students complete activities that take them through all the levels of Bloom's Taxonomy, from knowledge to synthesis. Shaped like a pentagon, the student had to answer questions to complete each side of the ball, including describing the book's main character, physical and personality traits. On another side, students are asked to draw and describe the funniest, saddest, or most exciting part of the book.
One student shared, "when the basketball player's dad died, that was sad because he was still in high school. I did like the part, though, when JB became a man after basketball." Once stapled together, the book report makes a ball that is hanging proudly with colored yarn on the wall outside the classroom.
"Intercession uses some creative, hands-on exercises that get students engaged in learning and critical thinking," said Cooper.
In math class, students are writing numbers on marshmallows to complete computations. In music class, students are split up into two groups; one group is singing Kumbaya while the other is playing frame drums, which are held in their hands.
Perhaps the sweetest class of all is where students are learning proper sequencing in storytelling. Students are given several sentences, coincidentally, about how to build a s'more at a campfire.
"If the student sequences correctly, they receive a s'more fresh out of the microwave to enjoy," said Tara Wrighter, the K-5 building support leader at Woodcrest.
Intercession at Woodcrest Elementary occurs three times a year, two weeks in the fall, one week in January, and two weeks in the spring. While the theme of the following two intercessions hasn't been determined, one thing is certain, students and teachers at Woodcrest will be engaged in more learning.