Return to Headlines
From Farm to School to Retirement: Christine Weatherholtz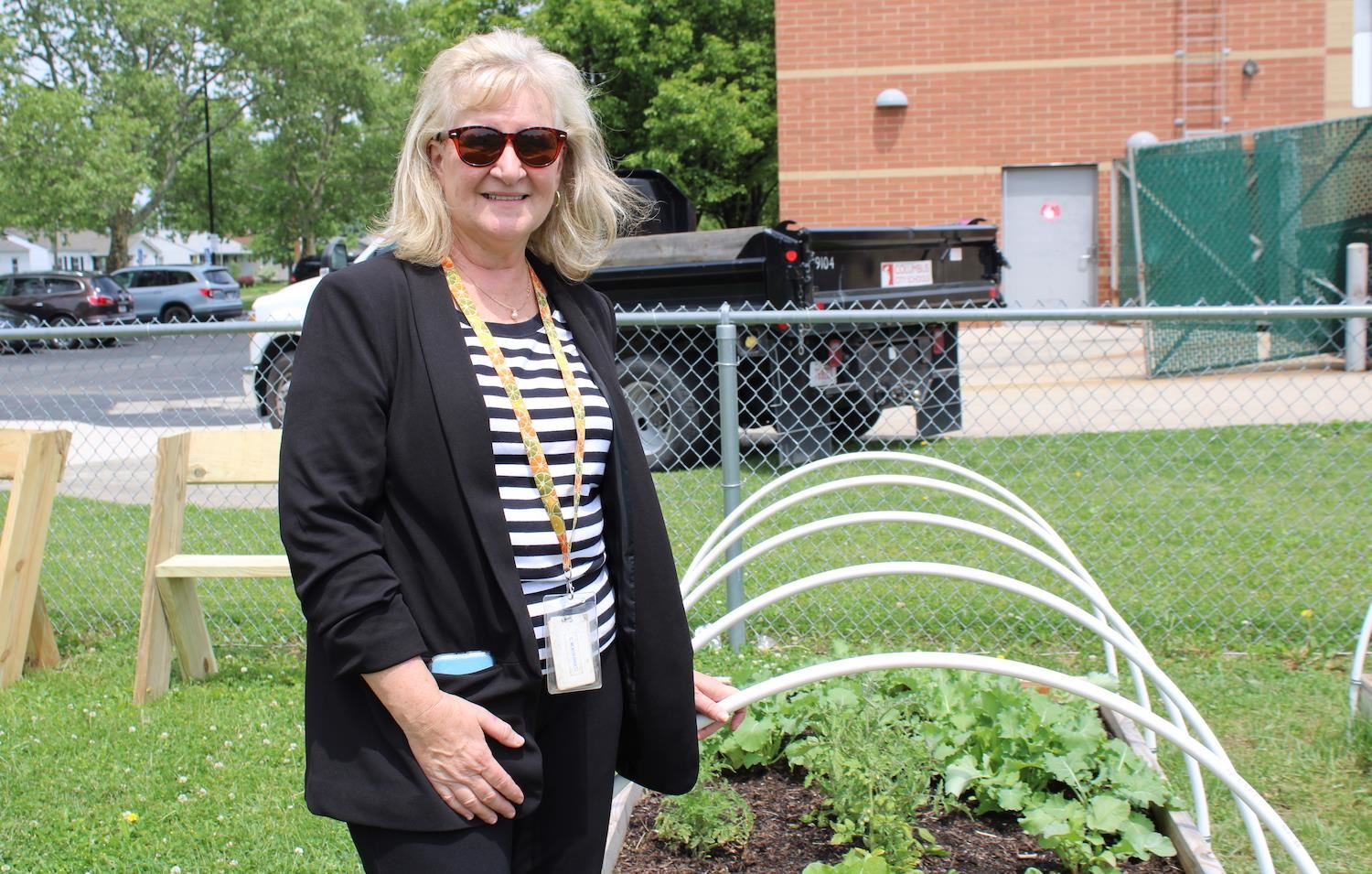 May 26, 2022 -- Christine Weatherholtz says that she was born to be a teacher. In four days, Weatherholtz, the Nutrition/Farm to School Coordinator K-12, will retire from Columbus City Schools after 23 years of service.
"It is so emotional for me," said Weatherholtz, fighting back the tears. "The best part of my job really is the students. When I walk into the classroom, they are excited because they will learn something new using their hands; it's amazing. It's experiential learning at its best."
When Weatherholtz first started in her position as the Farm to School teacher, only 18 schools were participating in the garden initiative. Through the years, the program has evolved to 62 school buildings, elementary through high school, that use STEM-based experiential learning to create indoor and outdoor gardens. Weatherholtz has been the leader in teaching CCS students valuable lessons on where food comes from.
"I call myself the grandma teacher because I roll in, have a great time with the kids planting, and then I leave," said a chuckling Weatherholtz. "The teachers and the students do all the work after I'm gone."
Christine Weatherholtz engages her fellow educators in multiple ways throughout the school year. She is a willing hands-on operator in the school garden construction, often delivering the soil, seeds, fertilizer, and tools herself. She then will teach the teachers techniques that she developed herself in the classroom.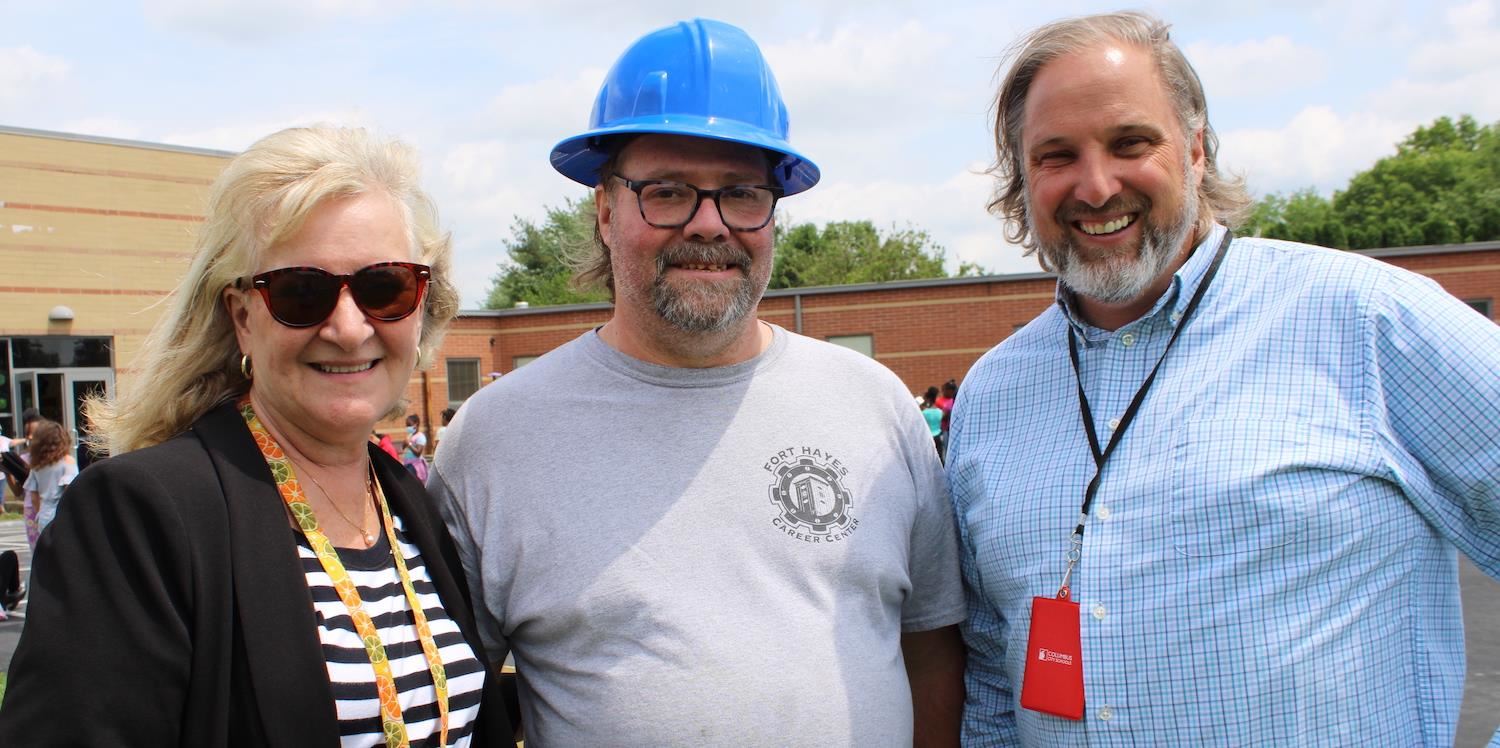 "Chris has a tremendous amount of energy and passion for our students and creating this experiential learning platform around food and nutrition," said Joseph Brown, Director, Office of Food Service, Columbus City Schools. "Her work around school gardens connects hundreds of educators and thousands of students every year."
Last year was a difficult one for Christine Weatherholtz. Her husband passed away in May 2021, the same month she received the Local Food Champion Award from the Columbus and Franklin County Local Food Board and Franklin County local food council.
"I was honored and shocked that I received this award," said Weatherholtz. "I love what I do. I know it's my job, but it's hard to describe the joy I feel when teaching students how to grow their food. When the light goes off, and students truly understand that, it's an amazing feeling."
A breast cancer survivor, Weatherholtz believes now is the time to move on to the next opportunity. While she isn't exactly sure what the next thing will look like, Ms. Weatherholtz believes she will make a difference just as she did at Columbus City Schools. She is also confident in Katie Young, a current fourth grade teacher at Devonshire Elementary, who will be the new Farm to School coordinator after Weatherholtz retires.
"Knowing the Farm to School program is going to continue in this district gives me such joy and relief," said Weatherholtz. "It really is a wonderful feeling."
Congratulations, Christine Weatherholtz, on your retirement, and thank you for your service.