Return to Headlines
Student Ambassadors Learn Different Career Paths at Columbus Zoo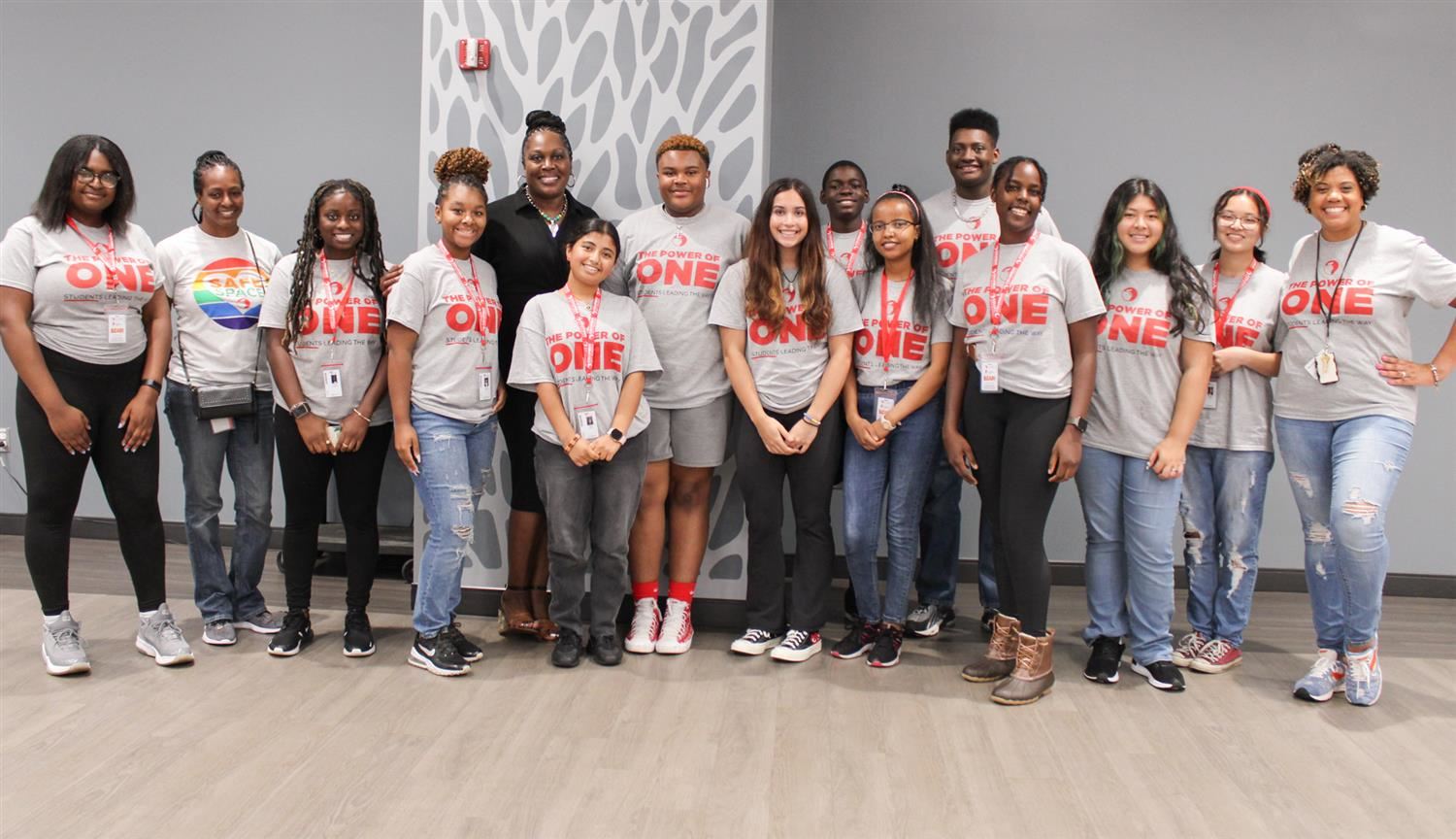 August 10, 2022 -- Thirteen Superintendent's Student Ambassadors got a rare behind-the-scenes look at jobs at the Columbus Zoo and Aquarium and got a unique opportunity to share their opinions with the zoo's new leader.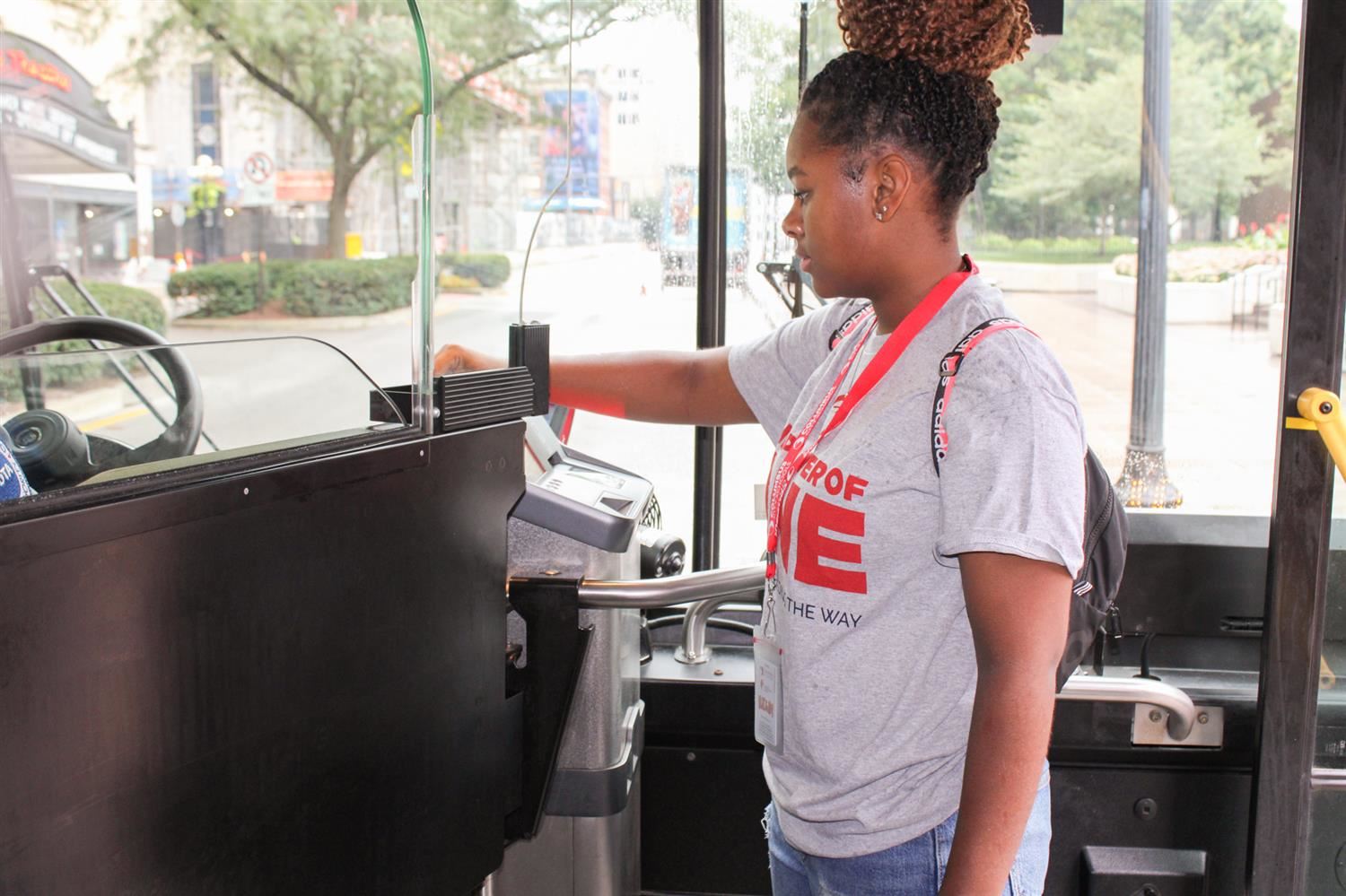 As part of Columbus City Schools' partnership with COTA, ambassadors were the first this school year to receive new Student Success Cards. Students got the opportunity to receive training from COTA representatives on their way to the zoo.
Starting this school year, all CCS high school students can use their Student Success Cards to ride COTA at no charge to them or their parents/guardians.
Students will have unlimited access to fixed-route transit services so they have access to jobs, tutoring, clubs/athletic practices, and can use the pass if they miss their school bus. Additionally, CCS students who use COTA//Plus, which is available in South Columbus, will have access at no additional charge using the COTA//Plus app.
"This is an example of students leading the way," said Mia Prewitt, supervisor of student leadership and engagement. "Student Ambassadors will be able to take their knowledge back to teach and empower others."
During their visit, students heard from the zoo's president and employees representing several fields, including education, community engagement, government affairs, event planning, tourism, planning/design, and operations. Superintendent and CEO Dr. Talisa Dixon also joined student ambassadors during their visit.
"I feel like the zoo may not be a place where people think there are a lot of different opportunities and jobs," said Brandon Good, manager of curriculum development and implementation at the Columbus Zoo. "They think that you have to be a zookeeper or veterinarian. However, we have jobs available in many different career paths. I think it would be great if these kids thought of the zoo as an option as a great place to work in the future."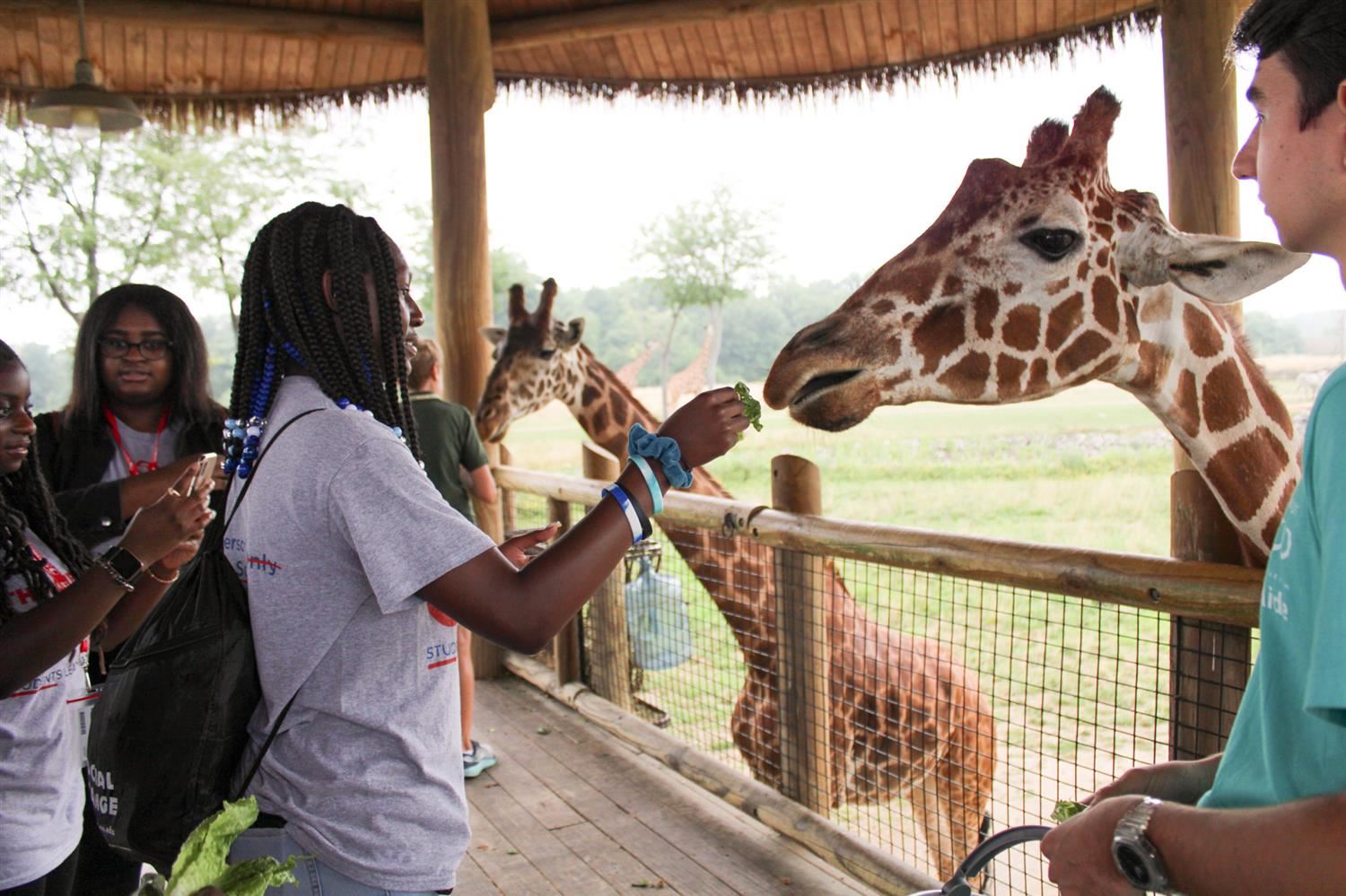 "We also wanted to hear from students on what they look for or what they want from jobs here," added Danielle Ross, vice president of conservation education and engagement for the zoo and wilds.
Bidya Kharel and Chelsea Lam, rising seniors at Columbus Alternative High School, said they didn't realize there were so many career pathways available at the zoo.
"I didn't realize there were so many things connected like marketing, maintenance, all of that," Kharel said.
Kharel and Lam also enjoyed being part of the process of using their student voice to advocate. Students provided perspectives on ways to engage middle school students who could be potential future zoo employees. Lam mentioned the idea of conducting workshops with students at the zoo and in schools as a possible way to engage younger students.
"I believe students should have a say in aspects of their lives," Lam said. "In interviews with employers, a large margin of students are going into career paths they enjoy, and with two-way communication, students can experience doing what they love more thoroughly instead of going into the whole process alone. So this whole process helps push that forward so students can love what they do."
Prewitt organized the opportunity for student ambassadors and said she hoped students gain a broader awareness and can share what they learned with other students.
"I hope that students gained an understanding and awareness of the zoo workforce," Prewitt said. "In their roles as student leaders, they can share and empower other students through their knowledge. Now, they're charged with sharing that information but also show the zoo what programs they can put together to strengthen that relationship and remove barriers so more students can think about the zoo as a possible future career option."
Zoo employees encouraged students to consider the many different career options available where they could pursue a path they love while also making a difference in the community.
"That's what people here at the zoo want to do," Ross said. "Whether you're in education, animal care, marketing, finance, or tech, they all want to make a change and a difference for the planet. So we hope more students at Columbus City Schools will be part of that."
Student ambassadors were also invited to the Columbus Zoo and Aquarium's Teen Eco Summit, where students will work to create Conservation Action Plans for their schools and hear from speakers around the world on topics including conservation, sustainability, and leadership.
In their roles as student leaders in the district, student ambassadors share and empower other students through their knowledge. Kharel said one aspect she wanted to emphasize is that students have different career options available to them.
"I think it's important that we can show students that it is not just one thing that is the only option they have," Kharel said. "There are a variety of options students can choose from."
Ross said she is grateful for the relationship with Columbus City Schools and looks forward to the future.
"We are grateful for Columbus City Schools being willing to work with us," Ross said. "It's been great. The students are great, and we are excited about the potential for the future."