Return to Headlines
CCS Authors Recognized as 20 Under 20 Award Winners by City of Columbus Department of Neighborhoods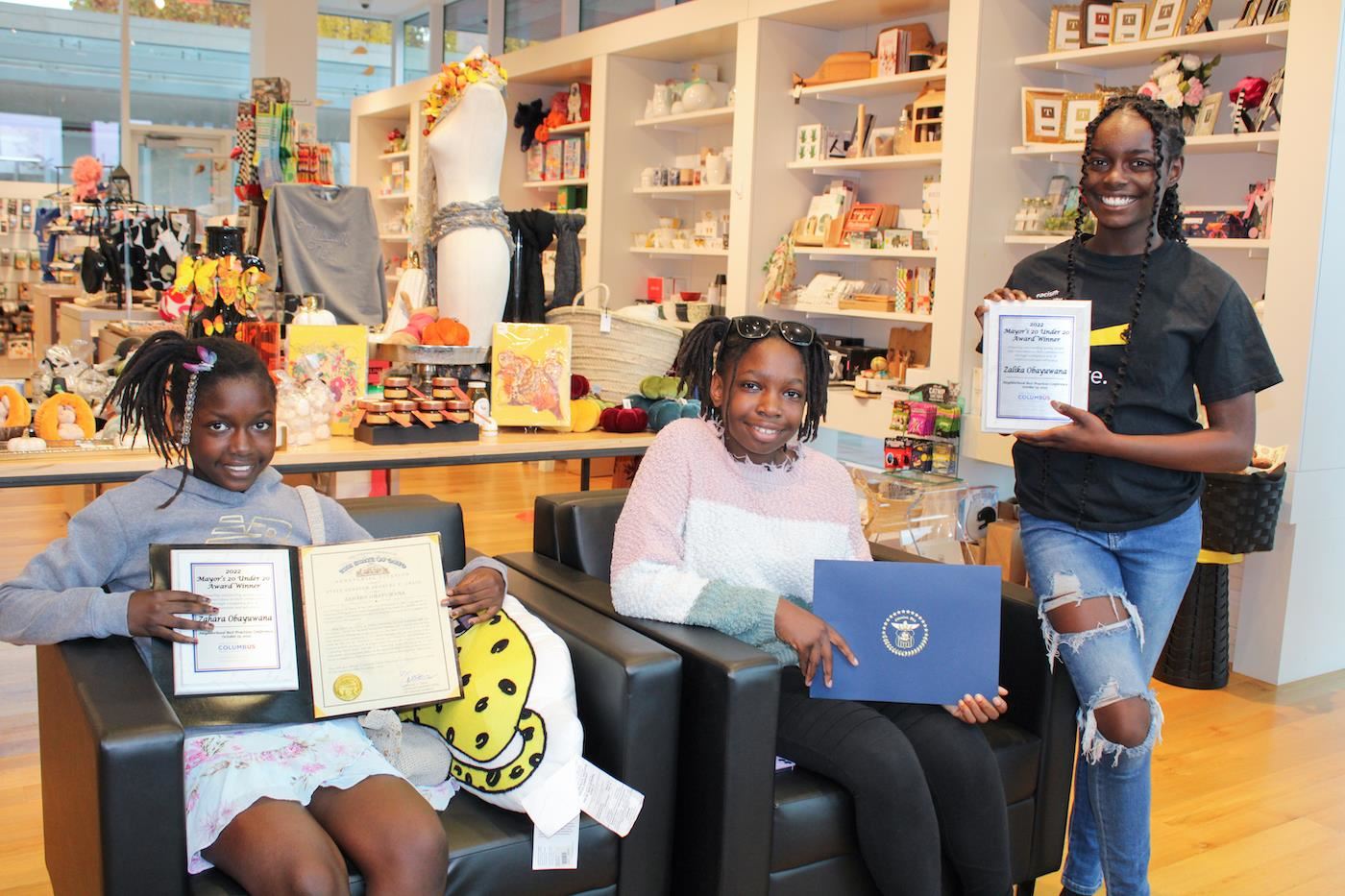 November 17, 2022 -- Columbus City Schools authors Zalika, Zakiya, and Zahara Obayuwana, had a busy weekend planned.
When they heard the news, they had just finished presenting their books at the New Americans Book Fair at the Northland Library.
All three were selected as this year's City of Columbus Department of Neighborhoods' 20 Under 20 award winners. The 20 Under 20 award honors outstanding young people who contribute to their communities through volunteerism and advocacy. In addition, Zahara and Zakiya were recognized in the Artistic/Educational Endeavors category, and Zalika was recognized in the category of Professional and Personal Achievements.
"I didn't know I was nominated until our parents surprised us with it," Zalika said. "It was amazing for us to be three of the 20 people in the whole city recognized."
"I had checked my email and saw the news, but I remember that Saturday morning, my parents told me I was nominated for 20 Under 20. I was still surprised," Zakiya added.
Other CCS students recognized included: Timothy Walsh, a Briggs High School ninth grader, in the Community Involvement and Volunteerism category; Naa Shidaa Korley, a Centennial High School 12th grader, in the Community Involvement and Volunteerism category; and Emmanuela Francique, a Columbus Alternative High School 11th grader, in the category of Commitment to Making a Long-Term Positive Impact in the Community. Students were selected by a review committee and recognized during the 2022 Neighborhood Best Practices Conference at Columbus State Community College.
"We were the youngest people there," Zalika said. "There were mostly high schoolers. I was surprised to see we were the youngest kids getting our award. One thing I loved about the ceremony is that our family and principal came to support us. That was really nice."
"I remember my teachers were really happy," Zakiya added. "They told me congratulations, and I was happy that the principal and vice principal came to the ceremony. It was a fun weekend!"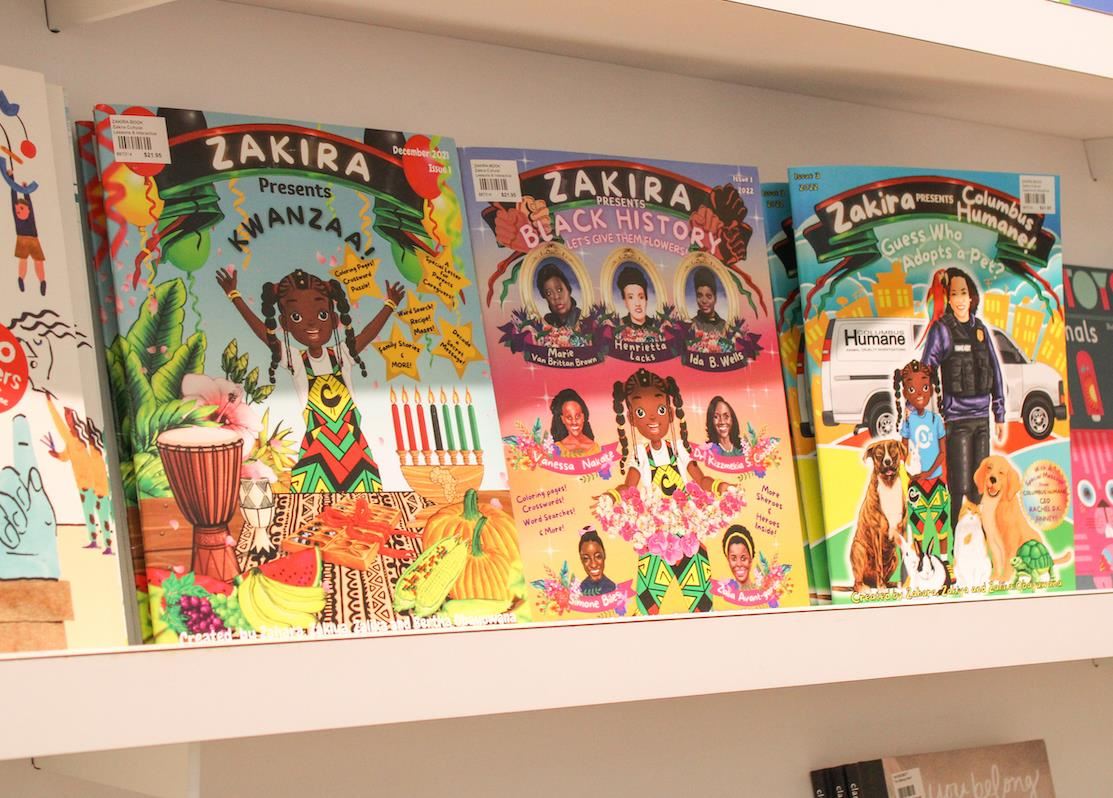 Zalika, an eighth grader, and Zakiya, a sixth grader, are both students at World Language Middle School. Zahara is a fourth grader at Ecole Kenwood French Immersion. The three sisters created a storybook series called Zakira Presents! when they realized kids around them were not learning about the holidays they celebrated.
"Now, there's more representation, but when I was in Kindergarten, there wasn't anything like Zakira Presents! I'm only 13, and that was only a few years ago it was like that," Zalika said. "Now, I'm happy that kids younger than me can get Zakira Presents! I'm happy that there is change happening and that we are part of that."
These interactive books feature social-emotional learning, reflective questions, fun activities, recipes, and more. The books follow the main character, Zakira, as she goes on adventures and talks about different cultures and holidays. They published their first book in December 2021, Zakira Presents Kwanzaa! Since then, they have published more books, which are available here, about Black history, Ramadan, Juneteenth, and Columbus Humane.
"The books we are making in the future are Diwali, and there is going to be one about a great grandma turning 100 because our great grandma turned 100 a few months ago," Zalika said. "This book will be about her life and her kids. We also try to do current events but in a fun way so that kids know what's going on."
The goal is to make books educational but also fun.
"We make activity books because we know sometimes if you read a book and there aren't a lot of fun things to do, you may get bored and go to another book instead," Zahara said. "If there are pictures and activities, though, kids may get excited about it and want to read it as soon as they get home. We try to make it as fun as possible."
The girls talked about their books with the backdrop of the Columbus Museum of Art, where their books are now being sold. This news also came as a surprise to them. Their family came in to see them accept their awards and after the awards ceremony, their family made a quick stop at the museum.
"We were going to get something to eat but on the way, we stopped here at the Columbus Museum of Art," Zalika said. "My parents said, okay, see if you want anything in the gift shop. We started walking around, and then we saw our books on the shelves, and we were like, 'oh my gosh! These are our books!'"
When they are not in school or working on their books, the girls enjoy hanging out with their friends, music, sports, and learning about medicine. Zahara plays the cello and piano and enjoys football and basketball. In addition, she takes a West African dance class at the Thiossane Institute on the weekends. Zalika plays the double bass with the Urban Strings Youth Orchestra and enjoys volleyball, basketball, and track. She is also now in the second phase of the Made for Medicine program. Zakiya is also in Urban Strings as a violinist and is in the first phase of the Made for Medicine program.
"It's kind of fun because our Zakira Presents! life and our school life feel like two separate things but it's cool when we combine those two areas," Zalika said. "Our friends still know our personality as a normal friend or as a student, and then we get this amazing award, and it's like wow, we've done something pretty important and cool. It makes us feel proud."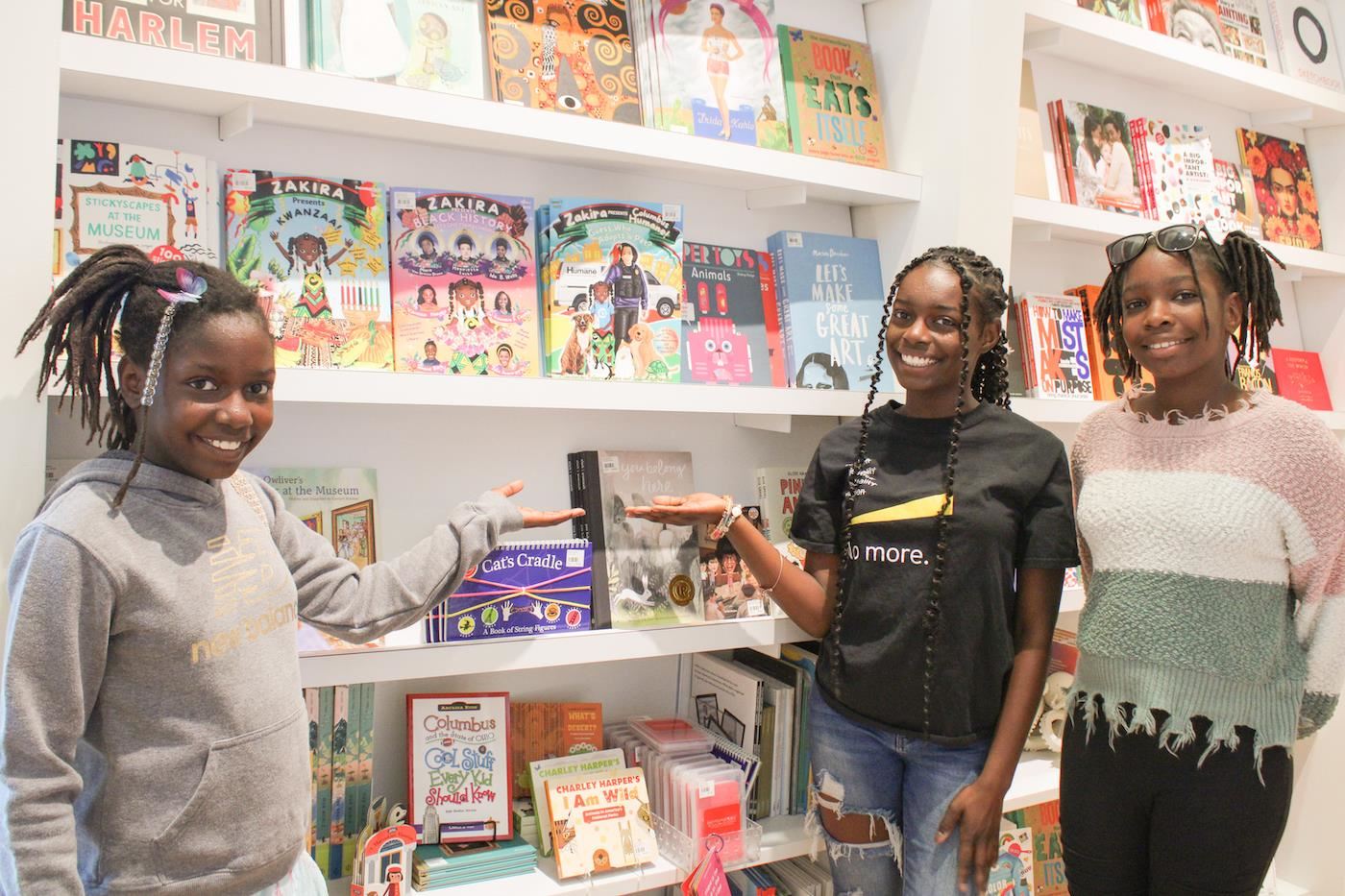 ---