Return to Headlines
Career Readiness Program Prepares Students for Internships and Future Careers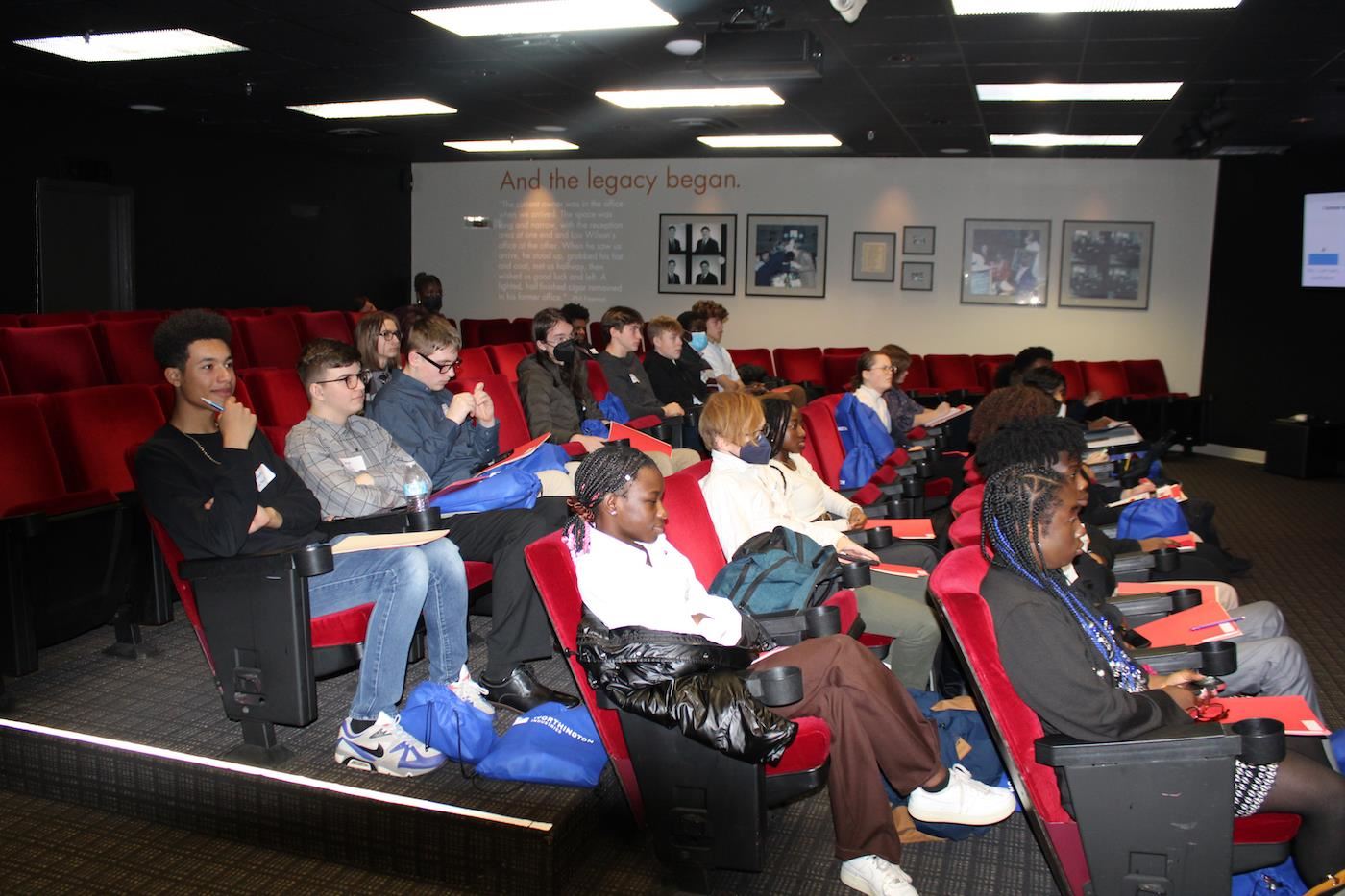 December 20, 2022 -- Preparing for the professional world can be nerve-wracking for the average high school student. However, by attending mock interviews and building up their resumes, students can get one step closer to landing their future dream job.
The Career Readiness program is supported by the SInC Advisory Board, which gives students those same opportunities. Business and community partners form the SInC Advisory Board and assist students in the Career Technical Education (CTE) fields of information technology and engineering. During the Career Readiness program, students met with professionals and college students at an event at Dawson to prepare them for professional careers.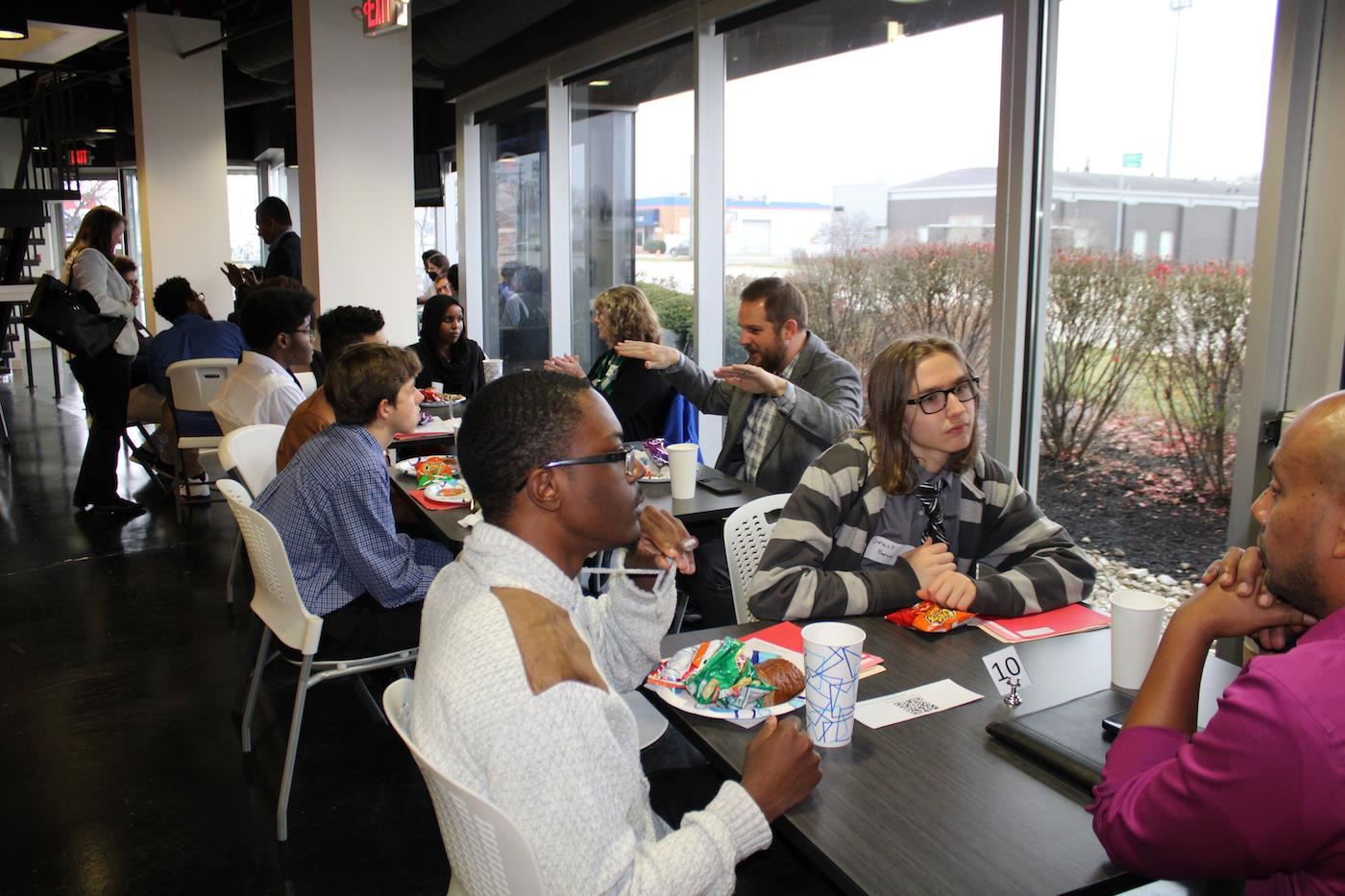 "We ran this program several years ago without the [interview] experience," said The Ohio State University College of Engineering's Howard Greene. "We had summer internships for students and we realized that they were coming into interviews without preparation. That really was unfair to them. That's why we started this part of the program – the Career Readiness Program – to give them the skills and tools they need to go into a professional situation like an interview so they can get a job."
Greene said this is an excellent way for students to practice, especially since this was the first interview for almost all the students that attended.
"It's best to practice when the stakes aren't high," Green said. "It's great to see students from the beginning of the day to the end of the day. They come in nervous and a little bit scared, and end up coming out with a whole lot of confidence."
Former CCS student Elijauh Tillman went through the program in high school.
"I think mock interviews go a long way because I have problems with anxiety and things of that nature," Tillman said. "Being able to [interview] when there was nothing at stake helped me get solid interviewing skills. I think it helped my professionalism quite a bit and made me more appealing to people who wouldn't have hired me otherwise. I knew what to say. I knew how to act. And I knew what [interviewers] were expecting all because of the program."
Tillman, a former Briggs and Columbus Downtown High School student, now attends Columbus State. He was part of the college panel for the Career Readiness event.
"I think it was after sophomore year, I just kind of signed up for this program through my Briggs career counselor," Tillman said. "Ms. Diawara - I still remember her name because she personally went through a lot of effort to get me into the program and internship I did at Ohio State."
Tillman said that having a full-circle moment at the Career Readiness program was unexpected. While in high school, he never would have imagined he would be where he is now.
"Talking to these students - I remember sitting in those same seats," Tillman said. "I was so tired that day and I was so scared for the mock interview. To be here now is very surreal in a way."
He hopes that the students attending this year get as much out of the program as he did, and it seems that some did.
"This process is going to help me get an internship over the summer, and also help me with the school internships," said Mouse Hardwick, a 10th grader from Columbus Alternative High School (CAHS). "The [mock interview] might help me with the internship experience, as well as possibly being able to continue my internship from the summer during school."
Students started in late October by attending four virtual sessions, with the culmination of the program ending with mock interviews. It prepares the students for upcoming internships they can apply to over the summer. Last summer, various businesses hosted 16 CCS students for six-week internships, and they plan to find business partners to host 45 students this upcoming summer.
---