Return to Headlines
Inside the Minds of Two Brilliant Fort Hayes Art Students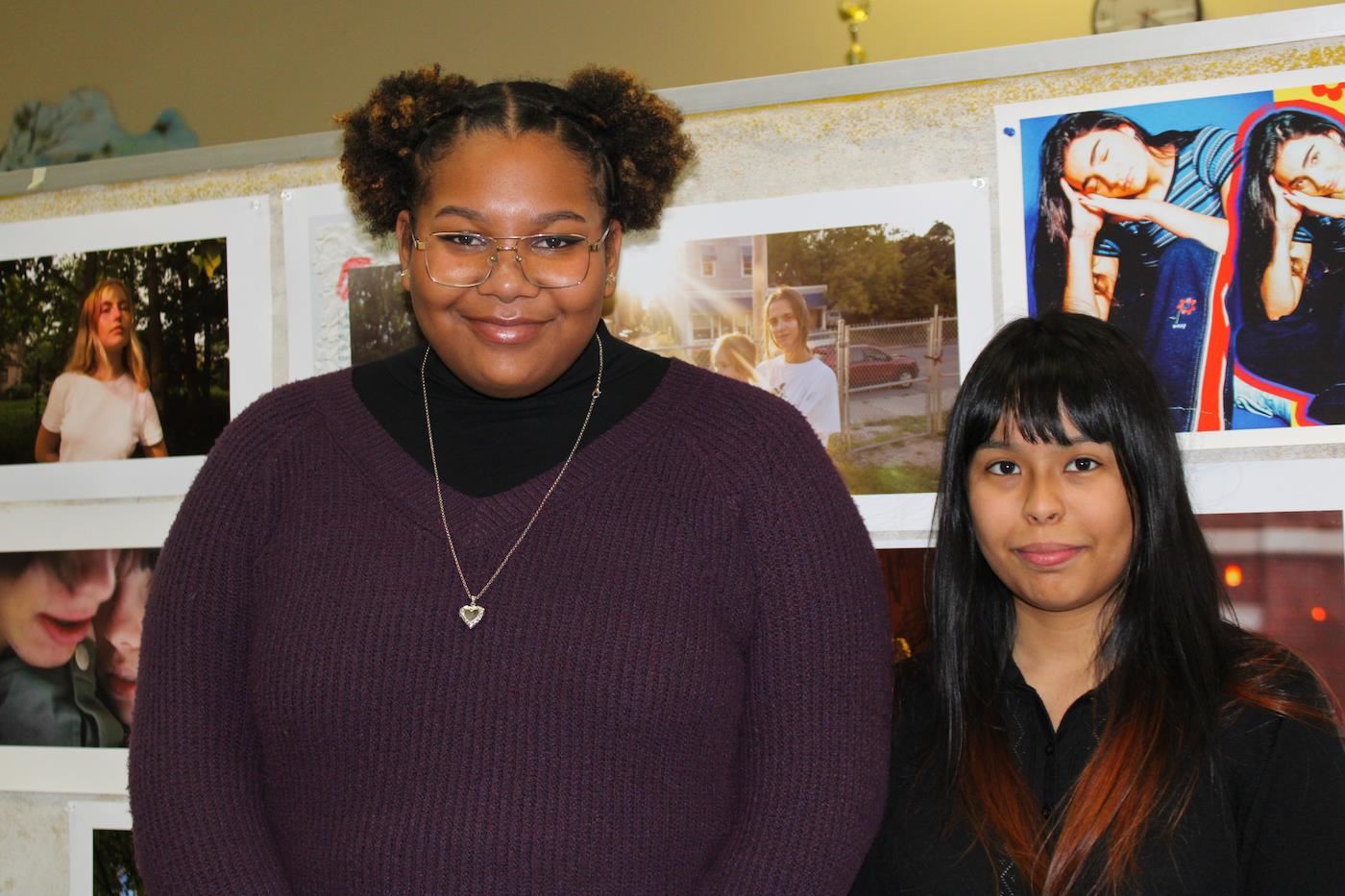 December 20, 2022 -- In a national art competition, two talented Fort Hayes Career Center students were recognized for their outstanding artwork. Samaya Norman and Maria Rosales, both high school seniors in the same photography class, took a chance by entering the YoungArts National competition with encouragement from their teacher, Corrie Witt. As a result, they both won the Honorable Mention Award and a $250 prize.
Even though awards bring validation, sometimes the most brilliant artists are the ones that constantly question their abilities.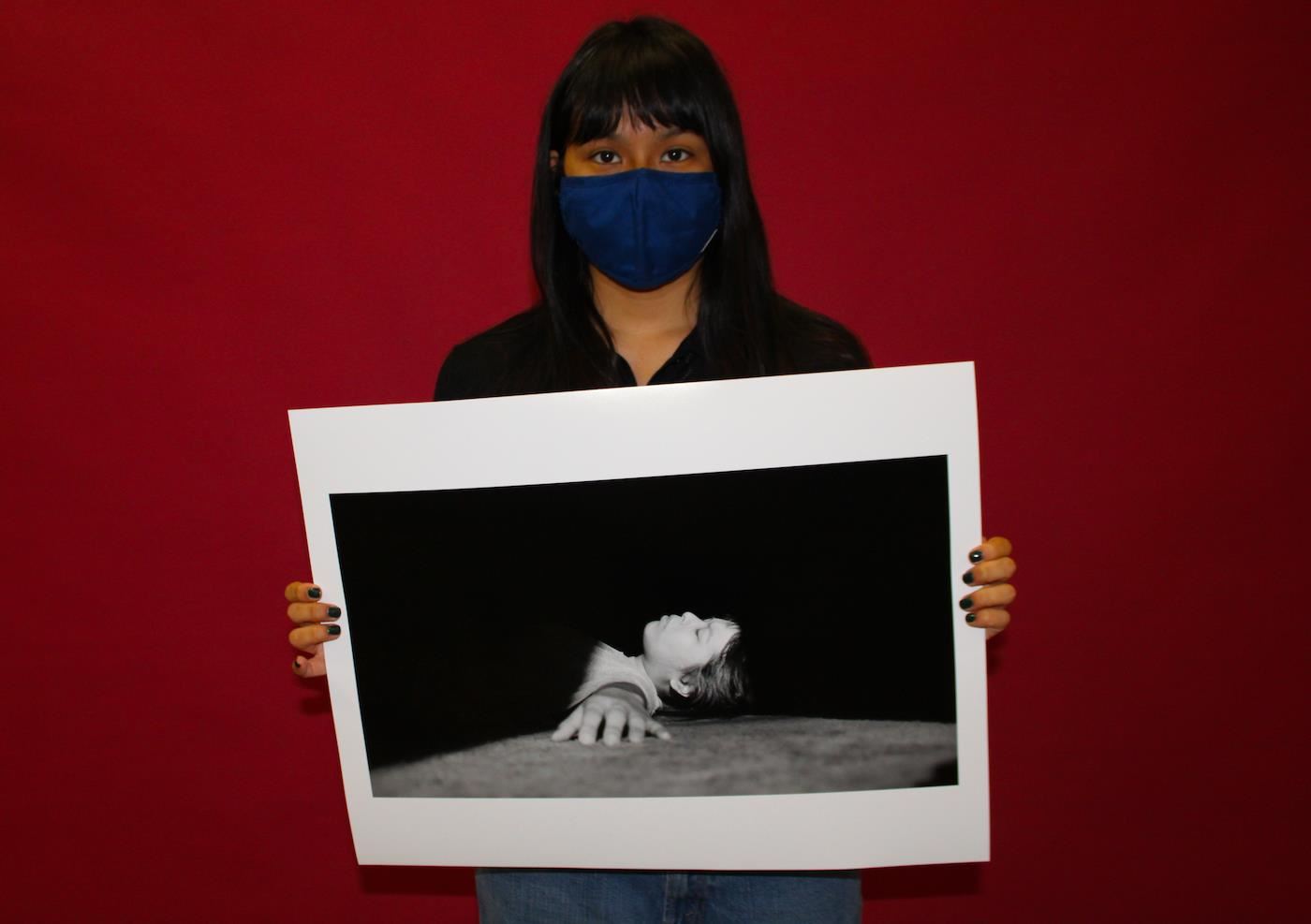 "I was, for a period of time, not convinced that I had talent and that I was just good at following the technical aspect of art," Norman said. "I could set up a good photo, but you can be good at the technical aspect and not be that great at the conceptual aspect. That was something I was worried about – and showing artwork at a national competition, that just felt terrifying."
Both Norman and Rosales were initially intimidated and insecure in their art. They still can feel vulnerable when sharing it with others, as their artwork is a glimpse into their world and mind. Plus, it is very subjective.
It took time for the two student photographers to find their artistic voice and style that was unique to them. They will continually be perfecting their art form throughout their life, but for now, they enjoy a moment of success.
"With my series, I wanted to play around with the way light hits and how viewers typically perceive a warmer-toned light in a space," Norman said. "I wanted to portray a very warm and inviting setting, with warm light and warmer colors. However, by posing and creating shadows, I wanted to create an illusion of loneliness and vulnerability. I feel like my emotions leak into my artwork and you can feel all of the feelings I put into those pieces."
Norman chose to challenge the viewer's perception and make them feel unsure of what they are experiencing when they view her artwork. She shares that some of her influence for this series came from her Covid pandemic experience and the complex emotions she felt during it.
"I think being virtual for so long kind of influenced that a bit," Norman said. "You're at home so much and it's supposed to feel very welcoming and relaxing, but then your home becomes the only place you can be, which feels like an internal battle. It's hard to feel comfortable in a space when it becomes all you know."
In the coziness of her own home, Norman had her sister pose alone with body language suggesting despair and isolation.
"I realized that I wanted to include my family somehow, and I got close with my younger sister during the pandemic," Norman said. "We have kind of a weird age gap, but we ended up getting along really well, and she kind of just became my go-to model when I needed a subject for projects and stuff."
It was Norman's first big project that she shot intentionally. She described it as very tedious, and at times, she didn't feel like it was going anywhere. Still, when everything came together, she felt proud and accomplished.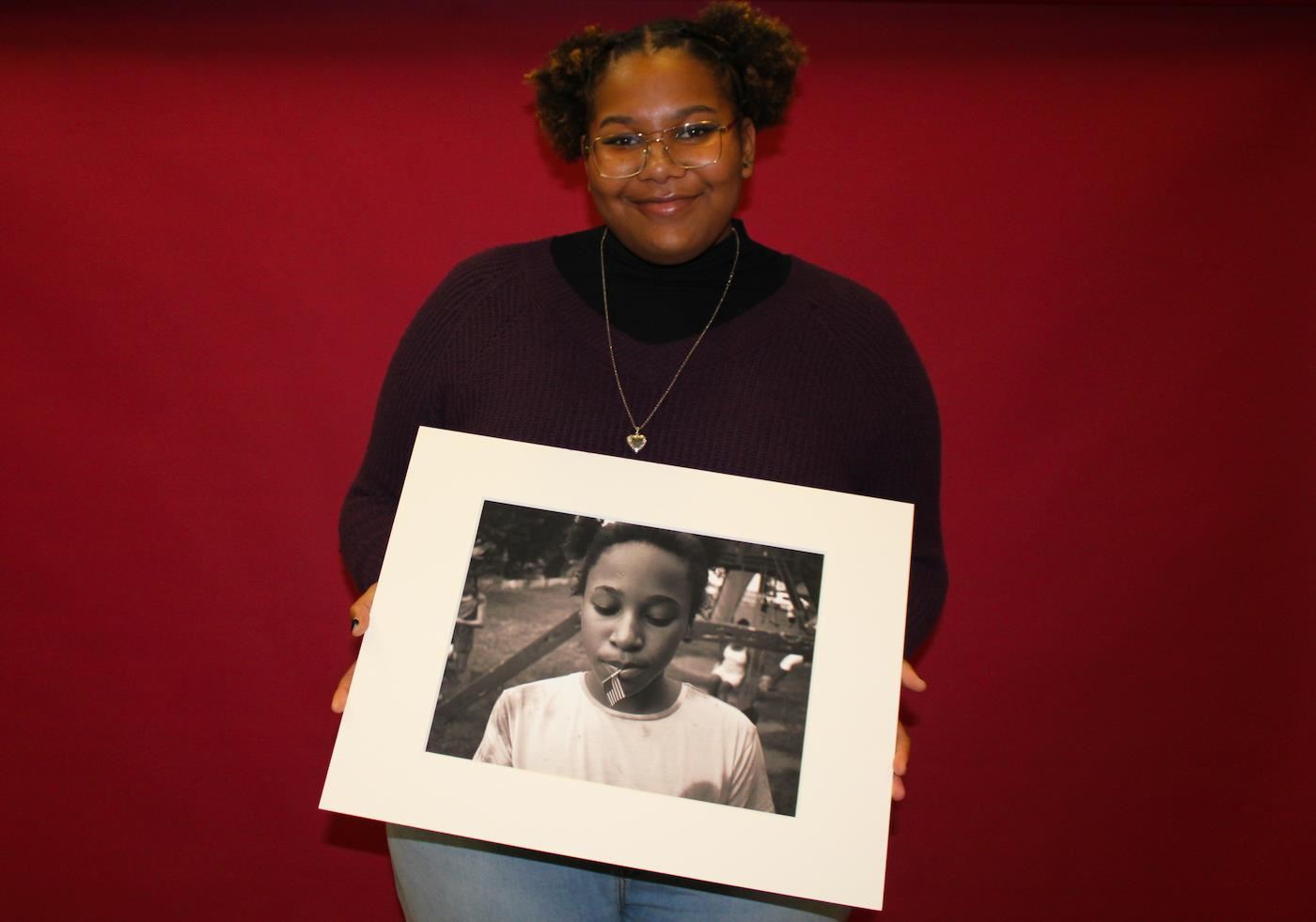 "When I submitted my artwork, I already convinced myself that I'll just turn it in, and that'll be that – I can move on from it," Norman said. "And then finding out that I had placed, I was kind of just like, what?! I don't know if the weight of it has fully sunk in yet."
Rosales was just as surprised as Norman when she learned she placed in the YoungsArts competition.
"I was kind of shocked – well, no, I was shocked," Rosales said. "We were in the car when I got an email from Ms. Witt saying congratulations. I was like mom – do you know what this means?"
It was then that Rosales' mom smiled at her and confessed that she already knew that Rosales placed in the art contest when she received an email earlier. When Rosales got home, she ran around showing all of her relatives in her house because they were the focus of her photography.
"I started liking photography when I finished middle school because that's when I got my first camera," Rosales said. "It was just a hobby. Then I showed someone photos at school and they suggested that I go to the Career Center at Fort Hayes. I was doubting if I was good enough to apply. I think it was like the last day to submit, and I finally submitted."
Her vision is to turn her hobby into a career. Rosales hopes to put the money she won towards college for art and then travel to Mexico and showcase her culture through photography.
"We don't have decorations of our culture in our house," Rosales said. "I want to expand it by taking photos of my relatives in Mexico that I have never met."
"Samaya and Maria are both very hardworking students," Witt said. "They both pay a lot of attention to the light. I would say that's something that stands out in all of their works. You can see the emotional connection between the photographer and their art. They are storytellers and they're telling their own stories about their lives, family, and people who are most important to them."
Both students credit their teacher for their newfound confidence and success by allowing them to express themselves and their emotions through their work.
"To teach is an admirable thing, but I think to be a teacher in the arts takes another kind of patience," Norman said. "You have to be intentional with what you're saying, encouraging and also making students feel confident in what they have to say as an artist. Ms. Witt does a very good job at that. I feel like I'm a completely different person artist-wise now than I was when I first started here. Miss Witt is probably one of the best teachers I've ever had."
---