Return to Headlines
Music Teacher Uses Teaching Skills to Run Professional Football Team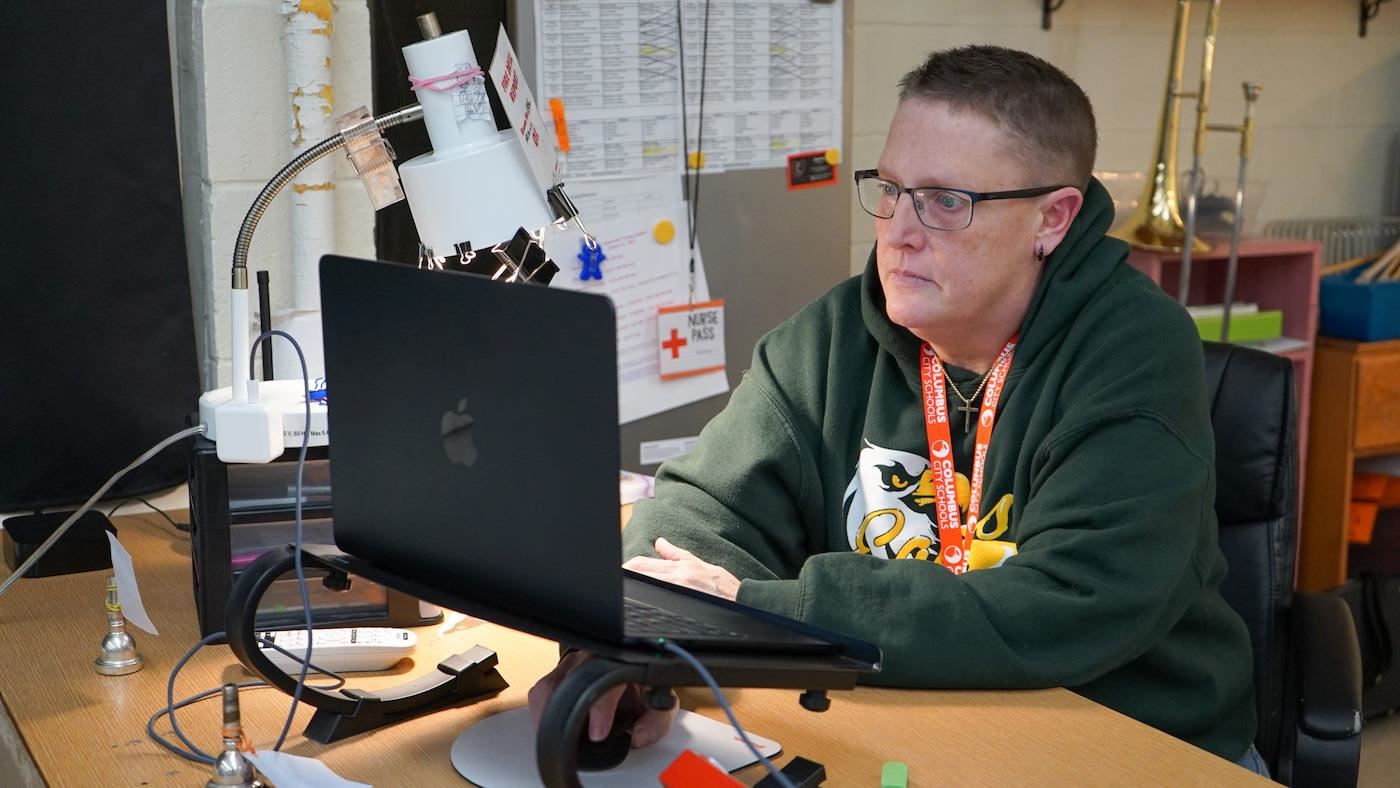 January 27, 2023 -- "When you have a good teacher who tells you you're good at something, you just do it don't you? A lot of us take that to heart and make that our careers; that was me."
Sherwood Middle School music teacher Staci Alkula said that is how she ended up teaching music at Columbus City Schools for 25 years.
It started when she was in grade school in Indiana, perfecting her pitch on the clarinet, when a teacher told her she had a gift. But, while music was her passion, it took nearly 20 years before she realized her first love; women's football.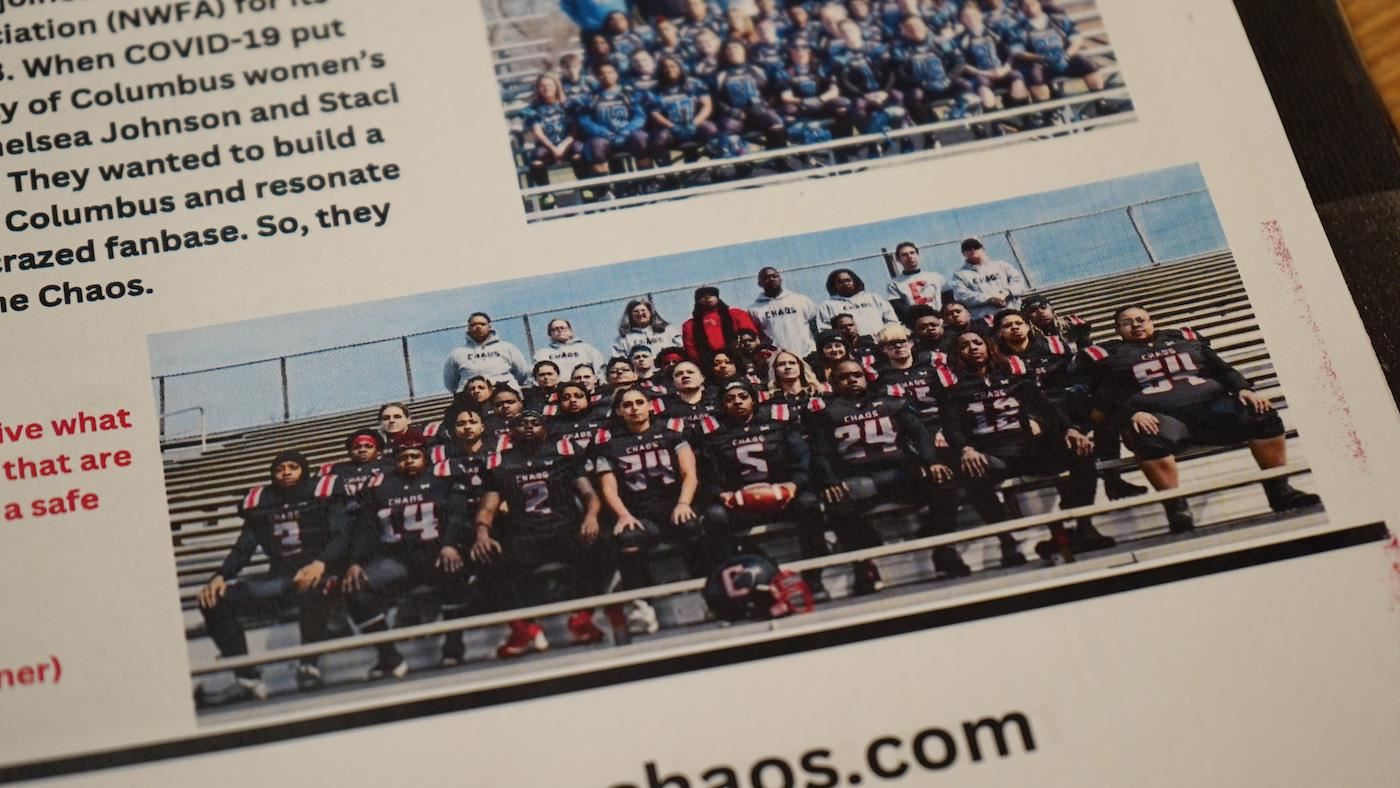 "When I moved here to Columbus, I thought this is a bigger city; maybe I can find some women's sports," Alkula said. "And then I discovered the Columbus Comets. I don't remember if it was in the newspaper or if they did a little commercial on TV or on the news, but I remember I was like, 'Woh!' light bulbs went off."
The Columbus Comets was a professional women's football team playing in the National Women's Football Association. In 2004, Alkula attended tryouts, but didn't make the team. She then headed to Toledo to play for a women's team there.
"Every day for three years after school, I drove up to Toledo to play football. But then, in 2006, I tried out for the Comets, and I made it," Alkula said.
She dabbled in every position, from backup quarterback to offensive lineman, until transitioning to center in 2008, then retiring in 2013. Alkula will be the first to tell anyone she misses the sport. Still, she explains her time as a player has come and gone. After three knee surgeries, three shoulder surgeries, an ankle surgery, and bulging discs in her back.
"I'll be honest with you, I went through bouts of hard times. I went to work, and then I went home, and I would just be bored. I didn't have anything to do, and I didn't choose to get active," Alkula said.
Teaching, arranging instrumental band concerts, and volunteering to keep the scorebook for student basketball games kept her going for years. But, it was in the middle of the pandemic when a friend reached out with an idea.
"My friend Chelsea Johnson who I played with, told me the Comets folded and asked if I wanted to continue women's football and be an owner with her. I said 'Ok, let's give this a shot.'"
Alkula said part of the reason Johnson asked her was because of her skills being an organized teacher. Skills which have proved helpful as co-owner of the Columbus Chaos, the only professional women's football team in Columbus.
"A lot of times I'll sit and watch, and then I'll be the one to say, 'I don't think this or that is going to work.' I give them points just like I grade my students. Otherwise, I would get people who may say they can't come to practice, and then they want to get out on the field, but they have no idea what they're doing."
Columbus Chaos players are now practicing for their upcoming season in April. Co-owner Alkula is booking their practice facilities, keeping the scorebook for student games, and organizing band concerts. Staying busier than she has in the past, she said the hard work is worth it for the message it sends her students about doing anything they want.
"I took over this so my kids can go play and have fun and make the same tackles anybody else can."
---