Return to Headlines
Senior Overcomes Pandemic Obstacles to Attend Tennessee HBCU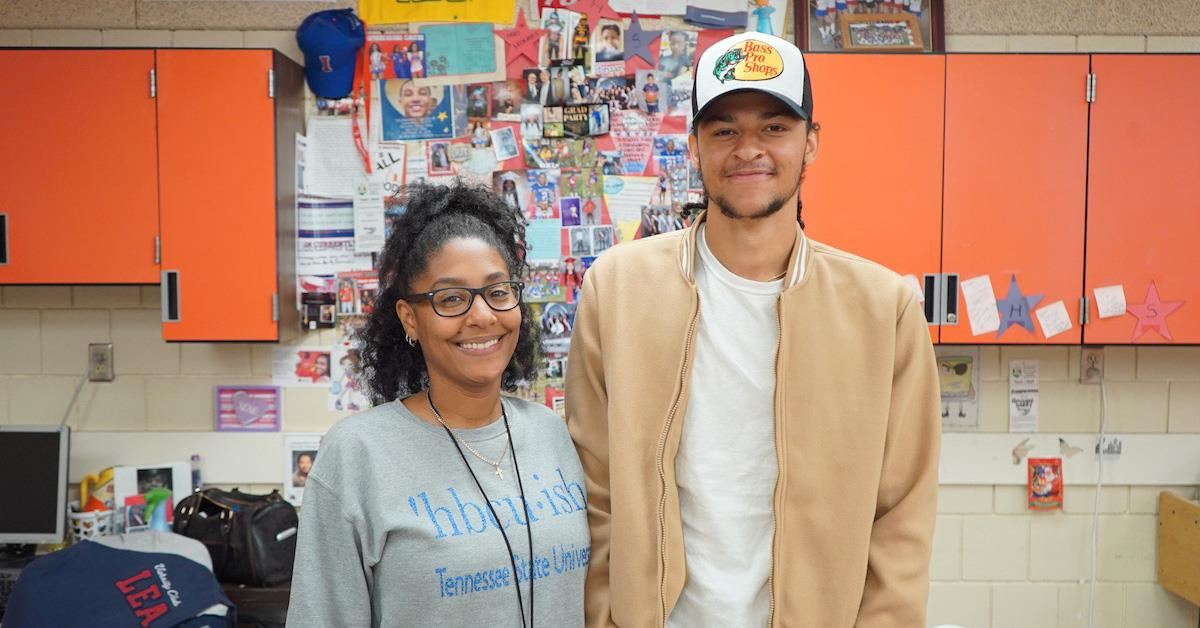 May 24, 2023 -- "I was messing up in school. I had behavior issues, bad grades, and all of that. But when I moved, going into freshman year, I knew it was a reset for me."
Walking past Independence High School senior Damarco Sellers in the hallway, many wouldn't believe he would ever be the kind of student to have issues in school. His quiet demeanor makes it easy to assume he's a smart, well-behaved student who stays to himself. While he is now, he said it was moving from the north side of Columbus and attending Independence that changed him.
"I knew [ninth grade] was going to be the year that set the rest of high school. Grade point average-wise, it's all about your freshman year. If you start out with a low GPA, it's going to be so hard to get it back up," Sellers explained.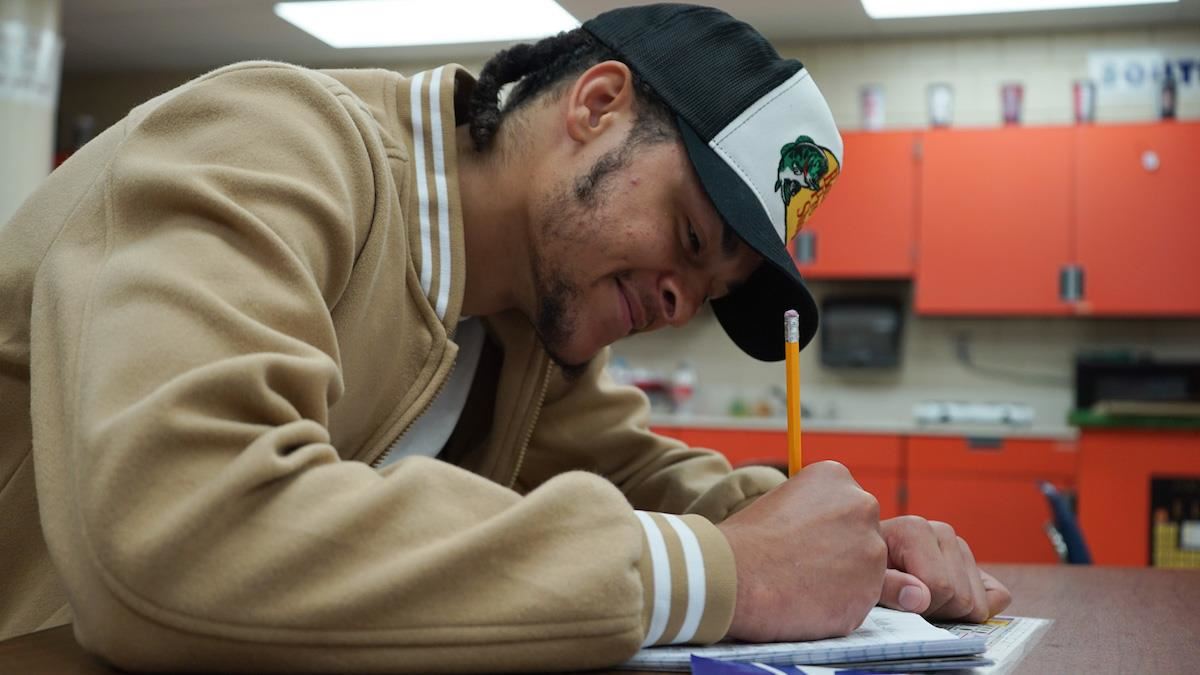 Knowing how crucial the first year of high school can be, he set his mind on making the most of his education, but that wasn't always easy.
"Sophomore year is when we were on the computers. That was hard to adapt to because I never owned a laptop, so it was hard," Sellers said of the changes during the COVID-19 pandemic.
It was his sophomore year when the pandemic changed the way learning happened. Having never had his own laptop, he had to find ways of staying dedicated to his studies and motivated to complete his assigned work.
"Still, I was answering questions while other students were sleeping. I always wanted to be in school. I wanted to do my work. I wanted the teacher to know who I was," Sellers said.
It wasn't long before teachers began commenting on his grades, calling him the "quiet leader." By senior year, several teachers throughout Independence had Sellers under their wings. Word spread throughout the school of a student excelling in academics and looking for future opportunities. That's when special needs aid at Independence Ariel Holmes heard about Sellers.
"I was in a class with another teacher when she said there was a student I needed to meet. He came to me the next day, and I asked him what his plan was," Holmes said.
A graduate of Independence, Holmes has spent the last several years working at her alma mater and helping students get to their next steps. She said the mentor relationship she formed with Sellers came naturally.
"I told him to give me five schools he was interested in, and he only gave me one. Tennessee State University. It's the same school my son goes to, and another student I mentored goes there as well," Holmes said. "It's a southern HBCU, but it's not deep south, so you still get this med-west feeling."
Heart-set on TSU, Sellers still had several questions before committing to the university. Financial barriers and having never visited the campus made him consider other options like Capital, Denison, and Wright State University. A last-minute spring break trip visiting HBCUs allowed him to see his future first-hand.
"Me and another 'school aunty' of his found out about the HBCU tour days before spring break. We got him signed up a few days before, and he ended up having the time of his life. He went there as Damarco and came back as Mr. Sellers," Holmes said.
Now, as his next step approaches, Sellers said he wants to be remembered as someone who was helpful and could be counted on. When he arrives in Nashville, he plans to major in Human Performance and Sports Science at TSU. He's also already looking forward to his return to Independence and sharing his story with other hopeful students.
"It's built me into what I am now. Being in this area, it's helped me become a young man."
---