Return to Headlines
Students at Burroughs Elementary Learn about Eco-Friendly Gardening with Hydroponics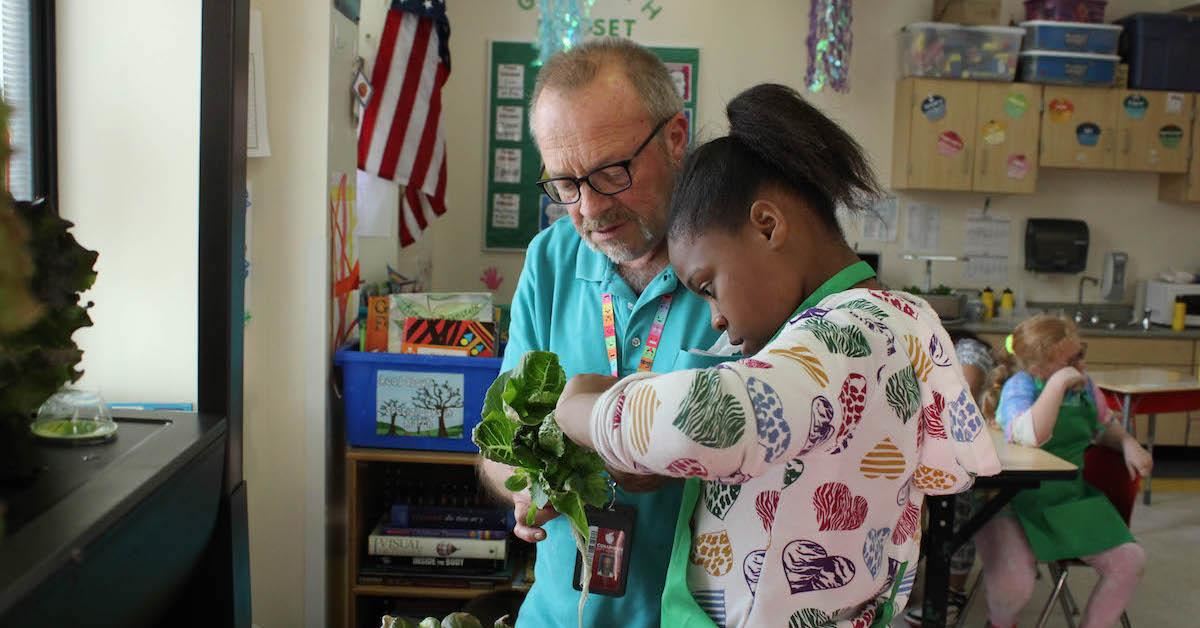 May 31, 2023 -- As the school year wraps up, families and their students gathered in room 232 at Burroughs Elementary School for a feast. Platters of salad, pizza, guacamole, and chocolate-covered strawberries lined the table, each dish unique in that it contained something grown by the students.
Over the past few months, multiple disabilities intervention specialist Alana Eustace has taught her class about urban agriculture with their classroom's hydroponic tower. A hydroponic tower is a vertical garden where vegetables grow without soil. This water-based growing approach uses less space and resources than traditional gardening.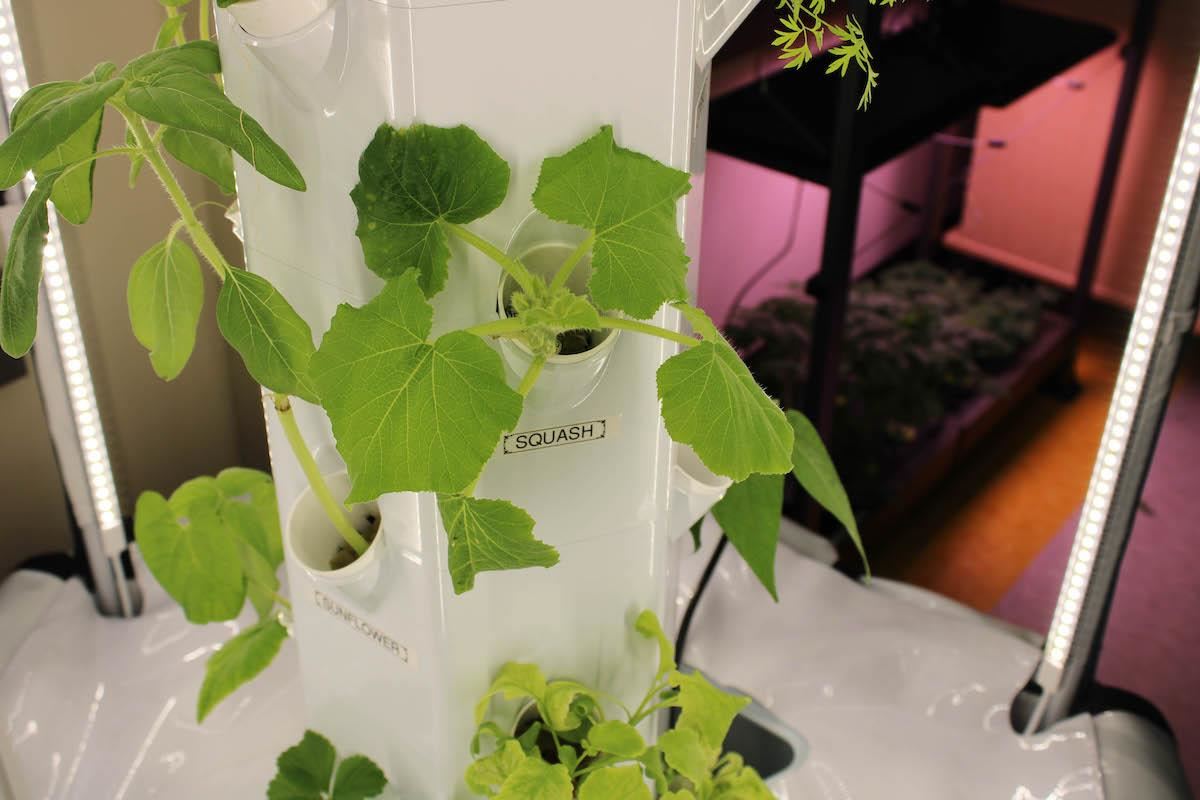 When asked what her favorite thing she grew this year was, fifth-grade student Amiya Bannister confidently replied 'tomatoes.'
"Tomatoes can go on a salad with some ranch," Bannister explained. "My favorites are the tiny tomatoes. It is so fun to grow plants."
Eustace received the hydroponic tower through a Dream Grant. She said she wanted the tower to give her students a closer look at the growing process and teach them about alternative farming methods becoming more popular in urban areas.
"This is a chance for them to see what gardening may look like in their futures," Eustace explained. "Living in the city, some students may never be able to have a huge garden. This is something that is attainable and sustainable for their future."
The tower gardens aren't just to teach the students about plant growth. Eustace said it's also an opportunity for students in her classroom to interact with their peers and become more confident presenting in front of others.
"They are going to create presentations where we roll the tower garden to other classes and present knowledge, which is important for students with multiple disabilities," Eustace said. "Being able to present their ideas to a room of people they don't know is a skill I really want them to have."
Eustace is eager for students across the school to learn more about how their food is grown. She sees the hydroponic tower as a great resource for Burroughs students and their families. Eventually, she wants to donate the excess produce to the school's families so they can enjoy the fruits and veggies can be enjoyed at home, too.
"In the Hilltop, we don't have a ton of grocery stores with good, inexpensive produce options. Having free produce for our families will be really impactful over the course of time. I want this to be an investment in the community and an investment for Burroughs," Eustace explained.
As the year wraps up, Eustace is excited to continue this project in the coming years. She said it teaches her students about agriculture, but more than that, it shows them how to be confident and proud of themselves.
"To be able to see the effect of their work, I think, is really impactful for them," Eustace said. "I want each of them to know they can have an impact on the community. Showing them that they can impact people around them is going to have a lasting effect on them."
---