Return to Headlines
World Language Middle School Student Wins Youth Design Contest for Hispanic Heritage Month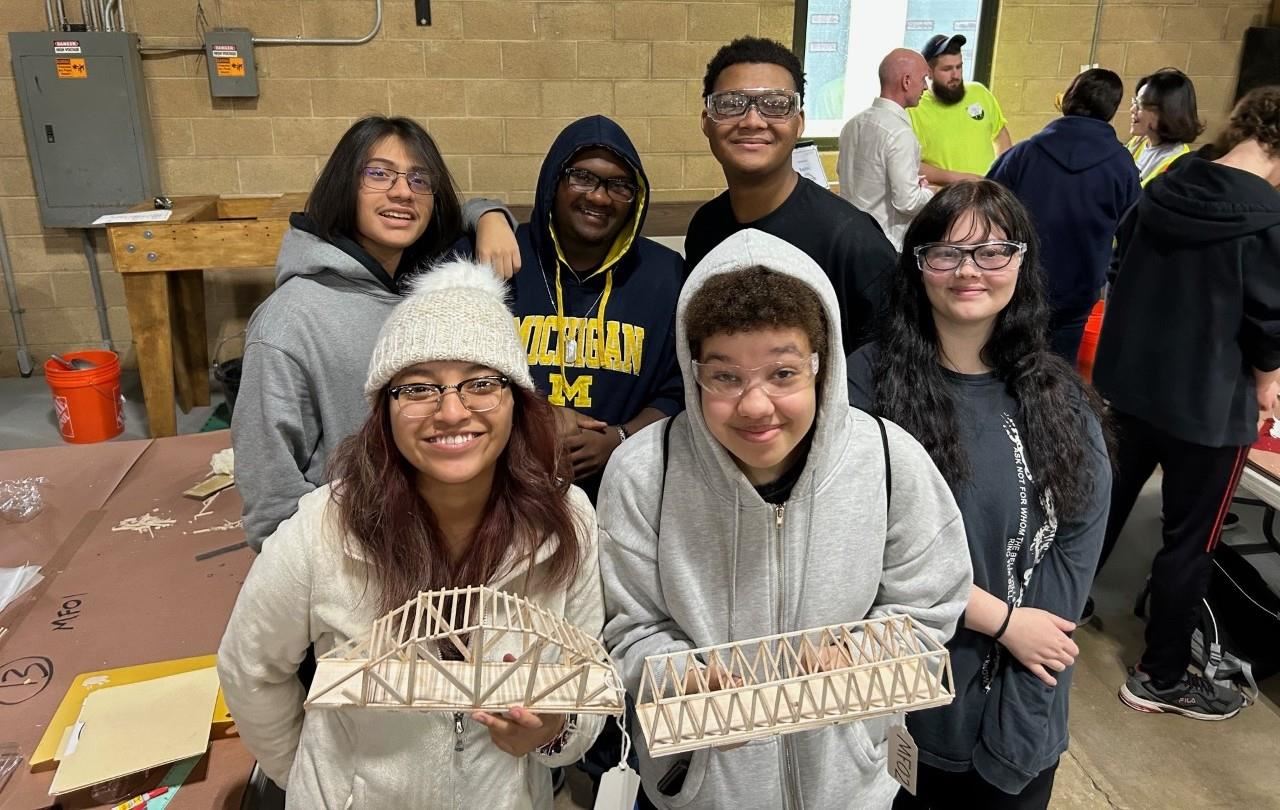 September 27, 2022 -- Andrea Montero Avila remembers when she found out she had won an art contest for Hispanic Heritage Month.
The World Language Middle School eighth-grader remembered the excitement, disbelief, and feeling honored that people resonated with her drawing. She also said she was grateful to her mom for letting her know about the contest and always believing in her abilities.
Every year, Belle Harbour Management of Ohio has a new design for its Hispanic Heritage Month t-shirts. This year, the company, partnered with the Martin de Porres Center to make it into a contest using young talent, according to Anamaria Perales-Lang, mid-west director for Belle Harbour Management of Ohio. Perales-Lang said she hopes this contest will continue yearly.
On Saturday, Andrea was honored for her artwork at the Columbus Metropolitan Library celebrating Projecto Mariposas Quinceanera. She received a $100 gift card, a framed copy of her design, and t-shirts with her design printed on them.
We spoke with Avila through Jennifer Geistfeld, a World Language community liaison, who interpreted Spanish to English. Andrea recalled how her mom, Tania Avila, first saw the contest on social media and encouraged her to submit her artwork.
"At first, I was overwhelmed because this was for Hispanic Heritage Month, and it involves so many different aspects, the language, and culture," Andrea said. "I didn't have a good idea in mind. I was overwhelmed and was thinking about Hispanic heritage and how to include all aspects."
She started researching and came across a picture of a lady dancing. She liked the dress and the movement and later decided to add flowers throughout the drawing. She wanted to make sure her artwork could represent anyone and took consideration into her design.
"Clothing and dress are very important to all cultures, and that's why I loved drawing the dress, but I didn't include any of the colors of the dress, the hair, or the skin color because that way, it wasn't specific to just one person," she said. It could represent anyone, including myself."
Through the contest, she learned more about Hispanic Heritage Month.
"I started looking into it, and I thought it was something that represented myself and my Mexican background, and all backgrounds," she said. "It was kind of fun because when I started researching, I saw myself in the resemblance of a lot of the images I looked at. It was cool because the people and the dresses made me think of my heritage and where I come from in Mexico."
She submitted her drawing that spring and didn't think much of it.
"After school had started, they called me at the school because they couldn't track her down," Geistfeld said. "All summer, they were trying to track her down."
Geistfeld told Andrea that she had won, and she remembered the excitement she felt.
"Once she started explaining to me that I won, I almost started shaking," Andrea recalled. "At first, when she told me I won, I didn't think that was the case. I thought maybe they want to recognize me, but I didn't win."
She called her mom to let her know. She nervously read over the paper Geistfeld gave her with information on what she needed to do to claim her award. That's when she saw she needed to deliver the original copy of the drawing that day.
"We went to deliver the drawing, but we were having a hard time finding where to go, and we couldn't reach the person on the phone," Andrea recalled. "I thought, 'well, that's it.' It's not going to happen because I can't turn in the drawing.' I kept telling my mom to keep trying.'"
They made it to the office and later got to speak to the contest organizers.
"I felt overwhelmed and so happy I almost wanted to cry because everyone was so complimentary about my drawing," Andrea said. "The one lady who helped choose the drawing said she related to the drawing. She had those thoughts and ideas for years, and when she saw my picture, she said that's what I've been thinking."
"What made the biggest impression on me is that someone liked my drawing," she later added.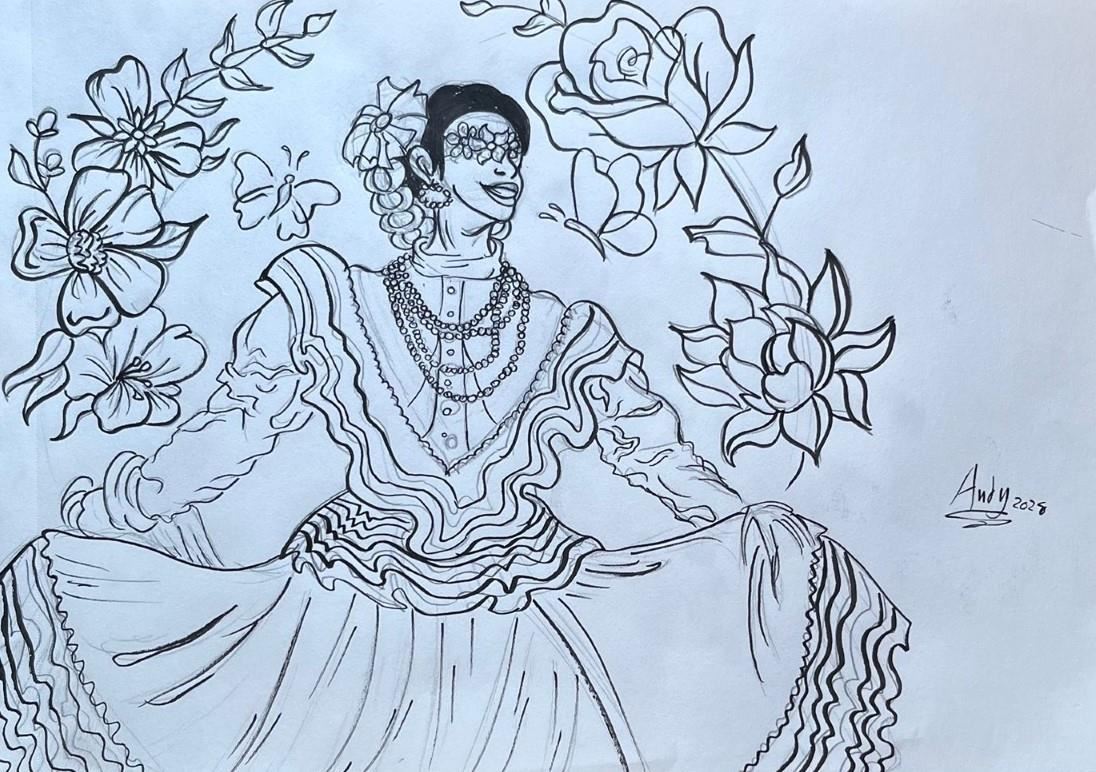 Andrea has always loved to draw, and she said her mom encourages her every step of the way.
"Even my mom likes to draw," she said. "She doesn't draw ever but one of the memories I have of her is when we were back in Monterrey in Mexico. We went out to eat and I remember seeing my mom sitting at the table, drawing. She could draw well."
She said she is grateful to Belle Harbour Management and the Martin de Porres Center. The contest gave her more confidence in her abilities. She is also grateful for her biggest supporter, her mom.
"She has always complimented my drawings and tried to encourage me to draw," she said. "It's because of her that I won this contest. … My mom also made the effort. When we found out we needed to turn it in right away, that day, my mom was willing to do everything we needed to do to make sure they got everything they needed for me."
---