High School News
Page Navigation
Return to Headlines
Berlin Bound: Two Northland Students to Represent at Global Youth Leadership Summit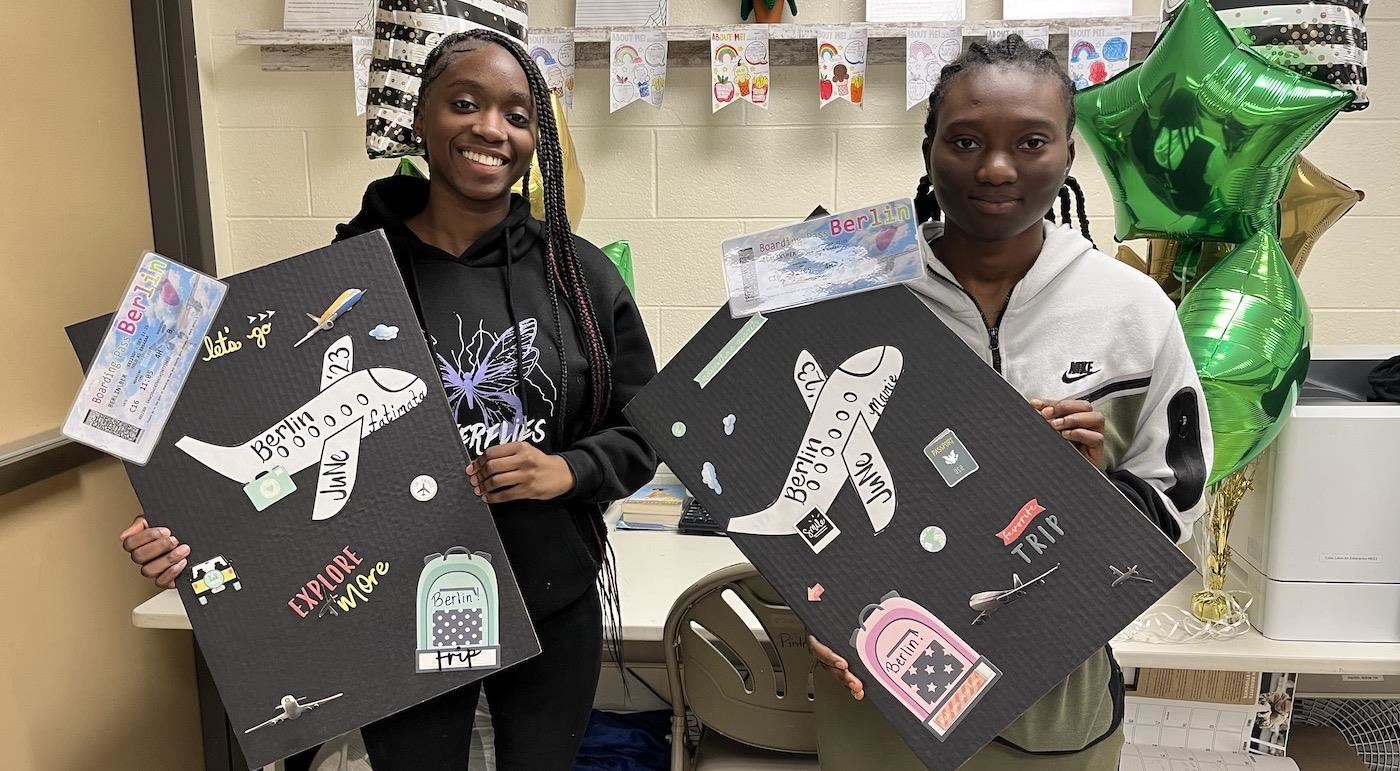 January 31, 2023 -- Special Olympics Ohio Unified Youth Leaders Fatimata Sall (senior) and Mamie Joe (junior) are packing their bags for Berlin, Germany!
The Special Olympics selected the two Northland High School students to represent the United States at the Global Youth Leadership Summit on June 16-20, 2023, as part of the World Games.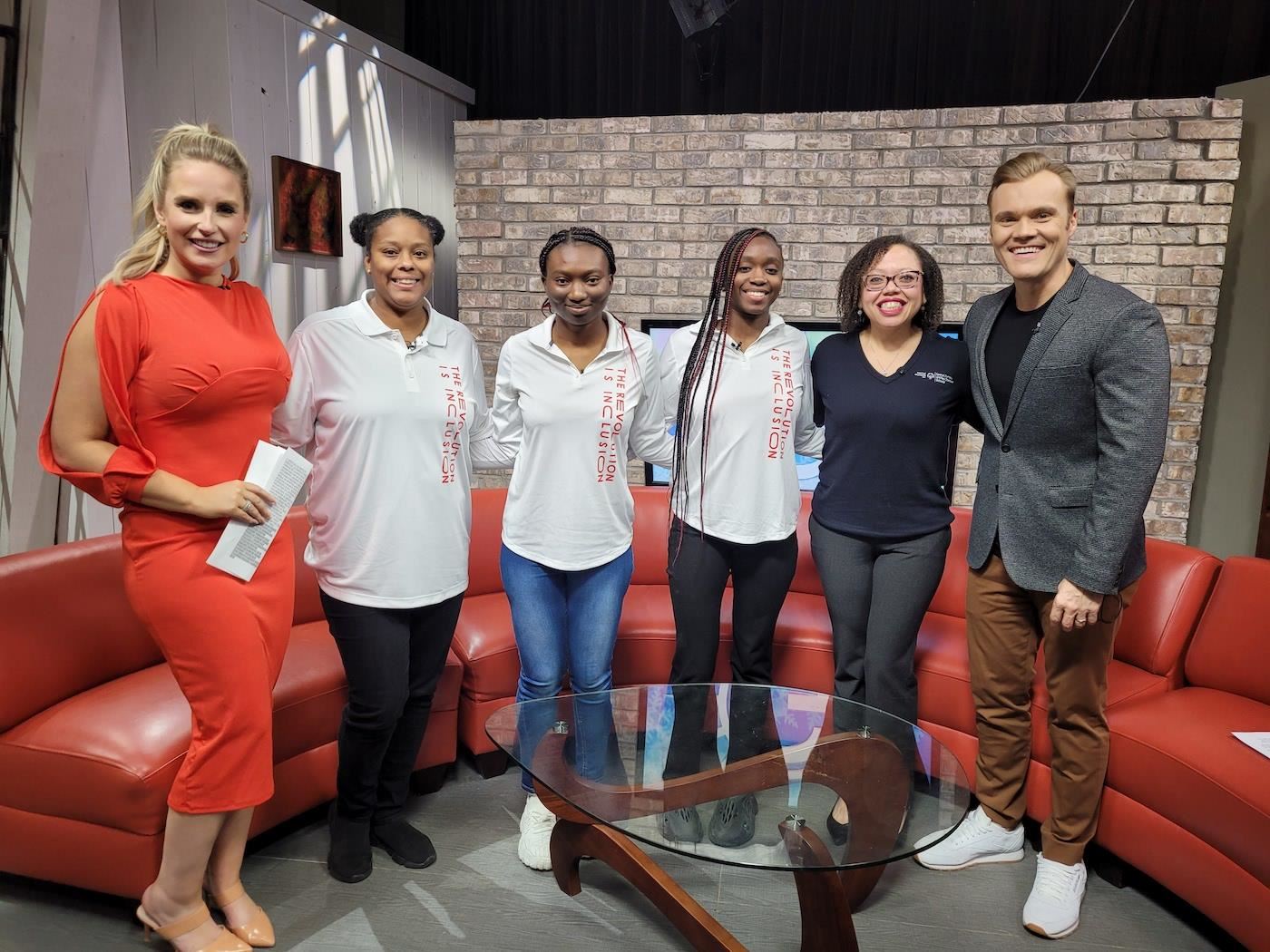 The Special Olympics World Games hosts the world's largest inclusive sporting event, with over 7,000 athletes from approximately 170 countries competing in 24 sports.
"This is a once-in-a-lifetime opportunity!" said Kristi Peters, Director of Youth Engagement with Special Olympics Ohio.
Following the eighth period, Sall and Joe were welcomed into the entrance hall with cheers from fellow classmates, staff members, and their families.
"Ladies, pack your bags… we're going to Berlin!" exclaimed Peters as tears fell from the faces of Sall and Joe.
"I'm representing Africa. I love African people. I love my country," Joe reflected on what being selected for this opportunity meant to her. "I cannot believe it. This is really great news."
"I'm very proud of my sister," said Miatta Joe, Mamie's older sister.
Sall looks forward to "meeting people from different environments and seeing how they see the world."
Peters and Carmen Pinter, intervention specialist and Unified Coach with Special Olympics, assisted the students in the rigorous and competitive application process.
"They truly understand what it means to get along with the people around them to achieve excellence. I truly believe that's why they've been selected for this opportunity," said Dr. Jason Johnson, principal.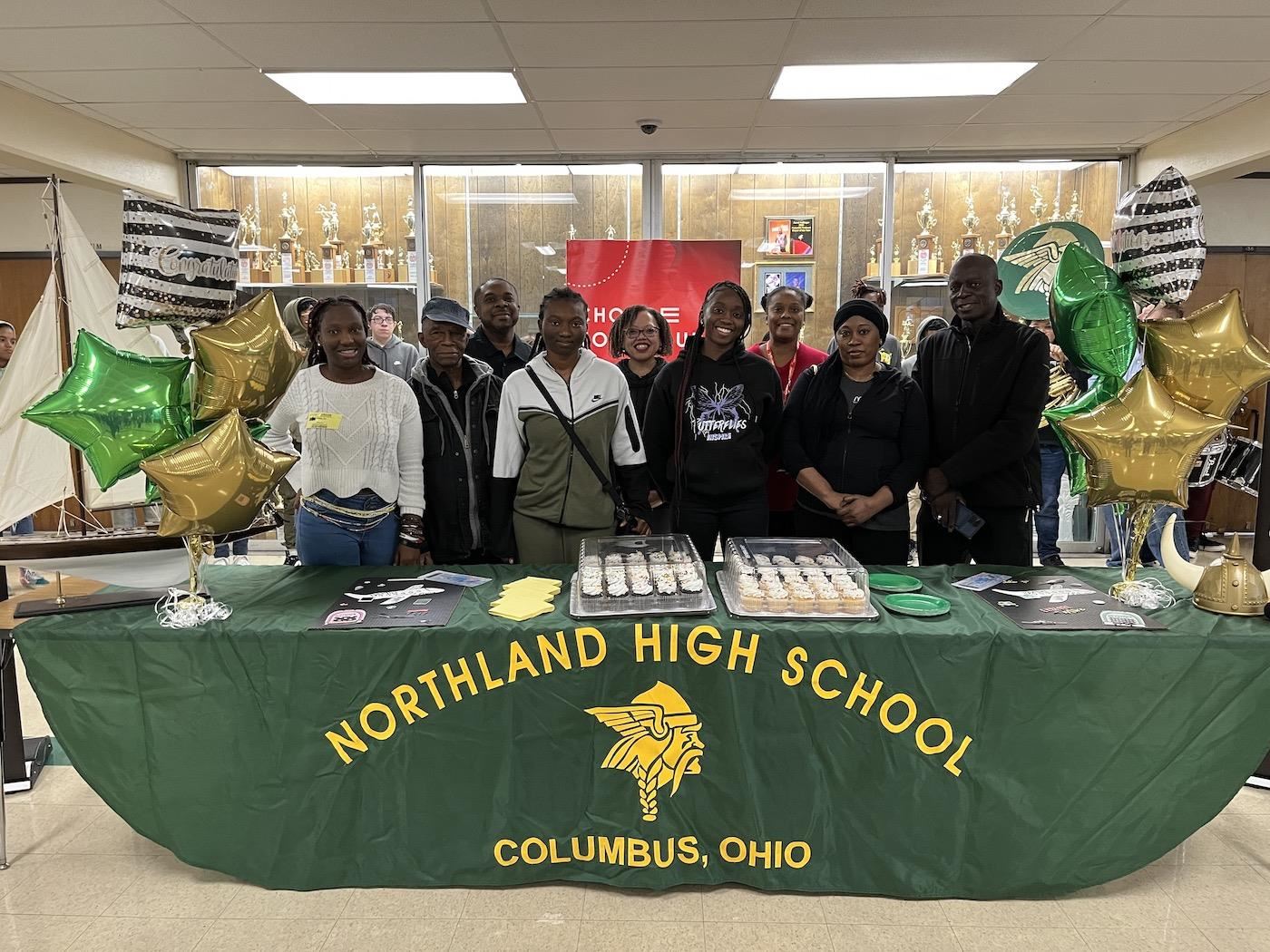 Both students were introduced to the Special Olympics through the Career Connections Workshop Series offered by the school. The series provides opportunities for students to participate in workshops that align with one of the 16 career pathways developed around Ohio's in-demand occupations.
The program comes at no charge to the students. It provides both in-school programming and opportunities for growth nationally and globally.
"We learn how to be a better leader and how to communicate with others," said Sall.
Pinter, representing the organization for five years, holds several inclusive events throughout the school year. "[Events] that would not be possible without our student and staff volunteers."
As Unified Youth Leaders, Sall and Joe have participated in several leadership conferences making them the most qualified for this opportunity.
"They're both really outstanding students who epitomize what it means to be a CCS student and a Northland High School student. They have global empathy. They truly represent a Portrait of a Graduate," said Dr. Johnson.
Upon her return from Berlin, Sall plans to continue her involvement with Special Olympics Ohio while attending The Ohio State University in the fall. "I want to create more diversity and inclusion opportunities," she said.
Entering her senior year at Northland, working with Special Olympics has paved the way for Joe's future. "I'm going to be somebody who stands up for other people. I love to do this. I really do love it. I can see my passion in it. It's who I am," said Joe.
"There's nothing they can't do. They are going to make friends who are all over the world. Friends who have a similar mindset and a mission that is so much like their own. They are going to do wonderful things for the rest of their lives," Peters added.
---