High School News
Page Navigation
Return to Headlines
Fort Hayes Scholar Accepted into Berklee's Prestigious Music Program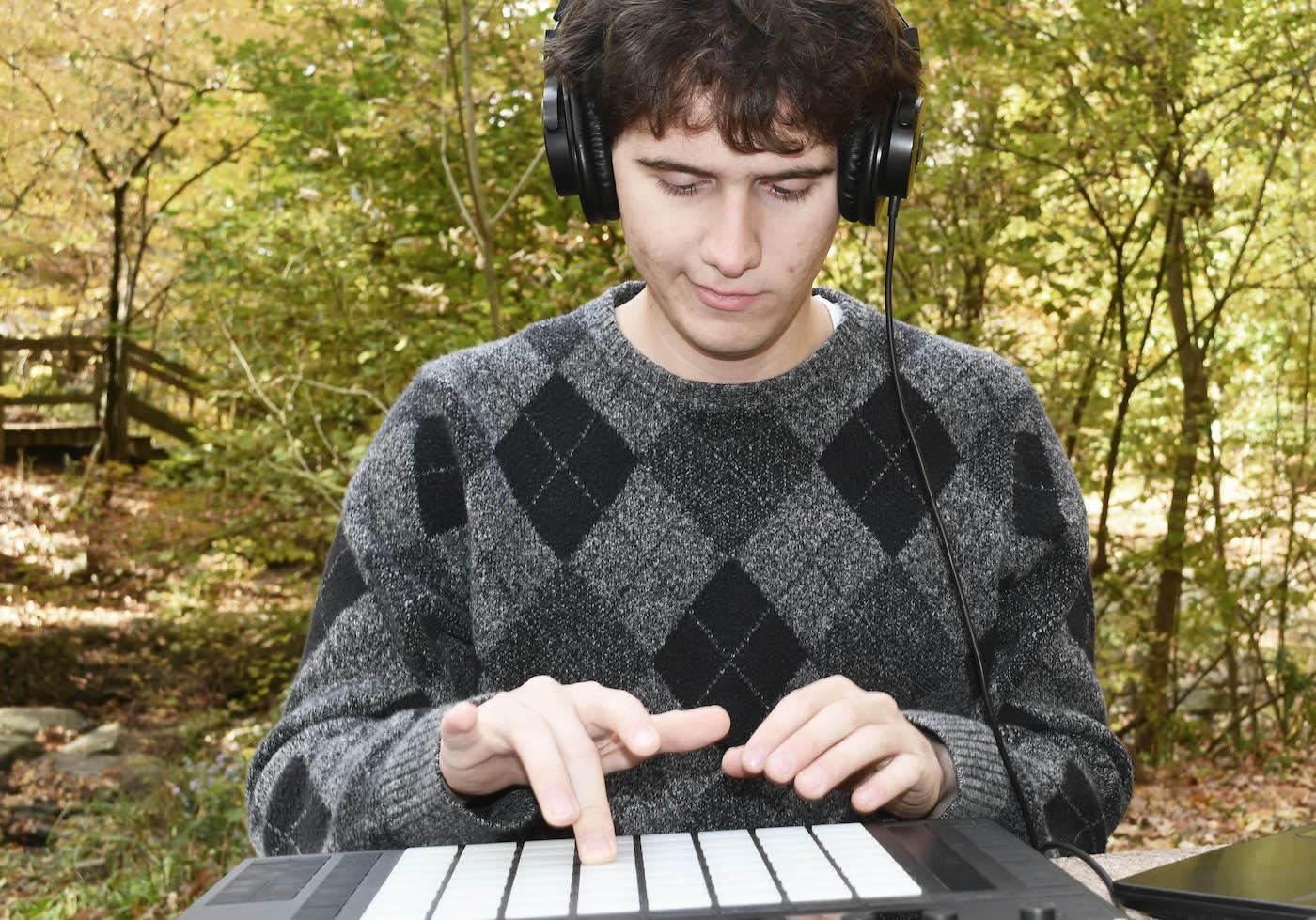 March 3, 2023 – Joshua Richards-Jarvis attempted to stretch out his legs in a cramped coach airplane seat as he turned to his oversized traveling companion, his cello. He was going to an audition at the prestigious Berklee College of Music.
A couple of months later, Joshua received the following email:
"On behalf of the President and the Board of Trustees, I am delighted to announce your acceptance to Berklee College of Music," stated the opening sentence of Richards-Jarvis' acceptance letter from the Berklee College of Music.
"I'm very excited but still a little nervous about it because it's a very expensive school, and the financial aid hasn't come in yet," Richards-Jarvis said. "So, we're waiting for all of that."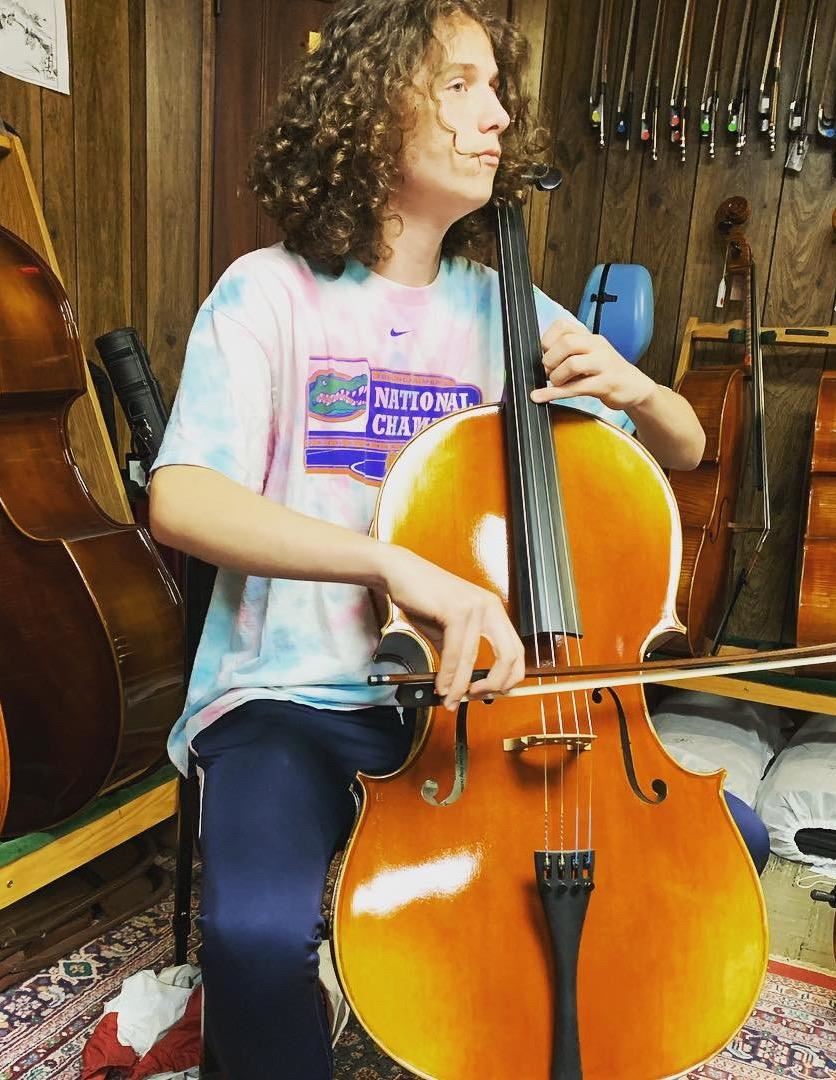 Richards-Jarvis, a senior student at Fort Hayes, plans to attend Berklee and study music production and engineering. However, despite his plans to attend the prestigious program, he's still open to considering additional offers. He wants to learn how to work with studio musicians, and record musicians, and to produce records that sound professional and high-quality.
"What I'm really interested in doing is post-production sound for movies and TV, which is basically sound effects, background noises, and all of the stuff that makes the audience feel like they're in the movie," Richards-Jarvis said.
During the pandemic, Richards-Jarvis started exploring the complexities of sound. That is when he found Soundscape and decided to go to Fort Hayes to study music and audio production under Ryan Van Bibber. Soundscape is an immersive music visualizer used in some CCS music programs to build beats and music.
Everyone who applies for a Bachelor of Music degree at Berklee has to audition on their chosen instrument and continue training lessons throughout their college studies. Richards-Jarvis auditioned with his cello.
"Do you know how pricey it is to air travel with a cello?" Richards-Jarvis asked. "We had to buy an extra airplane seat just for my instrument."
Sitting in the bullpen full of other musicians, Richard-Jarvis anxiously waited to hear his name called and start the four-part audition process. The musical piece he rehearsed to play was the first movement of the Saint-Saens cello concerto. It is a piece that Richards-Jarvis rehearsed for almost two years and can play by memory.
After auditioning with the concerto, Richards-Jarvis had to match a note he heard at random from the auditioning panel on his cello. The last two parts of the audition process were sight-reading and improvisation. Sight-reading is when a musician reads through sheet music without previously seeing it. Improvisation is when a musician riffs, creating music without having any preparation.
"I just played a 12-bar blues progression for them, and it was kind of like a little jam for a minute or so," Richard-Jarvis said.
"What my son didn't say though, is when he finished the ear training part, they said to him, 'Do you have perfect pitch?'" Richards said. "Perfect pitch is a very specific skill of hearing a note, and then knowing the name of that exact note. Josh does not have perfect pitch, but the fact that they asked means that he obviously did very well on his ear training."
Josh started playing cello in the third grade and studied privately, but went through a few different instruments before finding "the one".
"He just took off with it," Richards said. "It was his instrument, and it all started because one winter, I brought cellos home. It gets cold over the break in the buildings, and cellos go crazy when it gets cold," Richards said.
Even as a child, Richards-Jarvis was captivated by the cello. His eyes lit up as soon he saw it, and his mom gave him his first few introductory lessons.
"It's so exciting when you see that look in a kid's eyes and they finally picked their instrument," Richards said. "In third grade, he started studying with a string specialist friend of mine who teaches in Columbus. Now, he studies with Dr. Mary Davis, and he's been with her since fifth grade."
"Music is therapeutic and has helped me get through difficult times in my life," Richards-Jarvis said. [It's] an outlet that I haven't found in any other art form."
Congratulations to Richards-Jarvis on his Berklee acceptance. We wish him the best of luck with his future music endeavors!
---