Return to Headlines
Repeat After Me: You Matter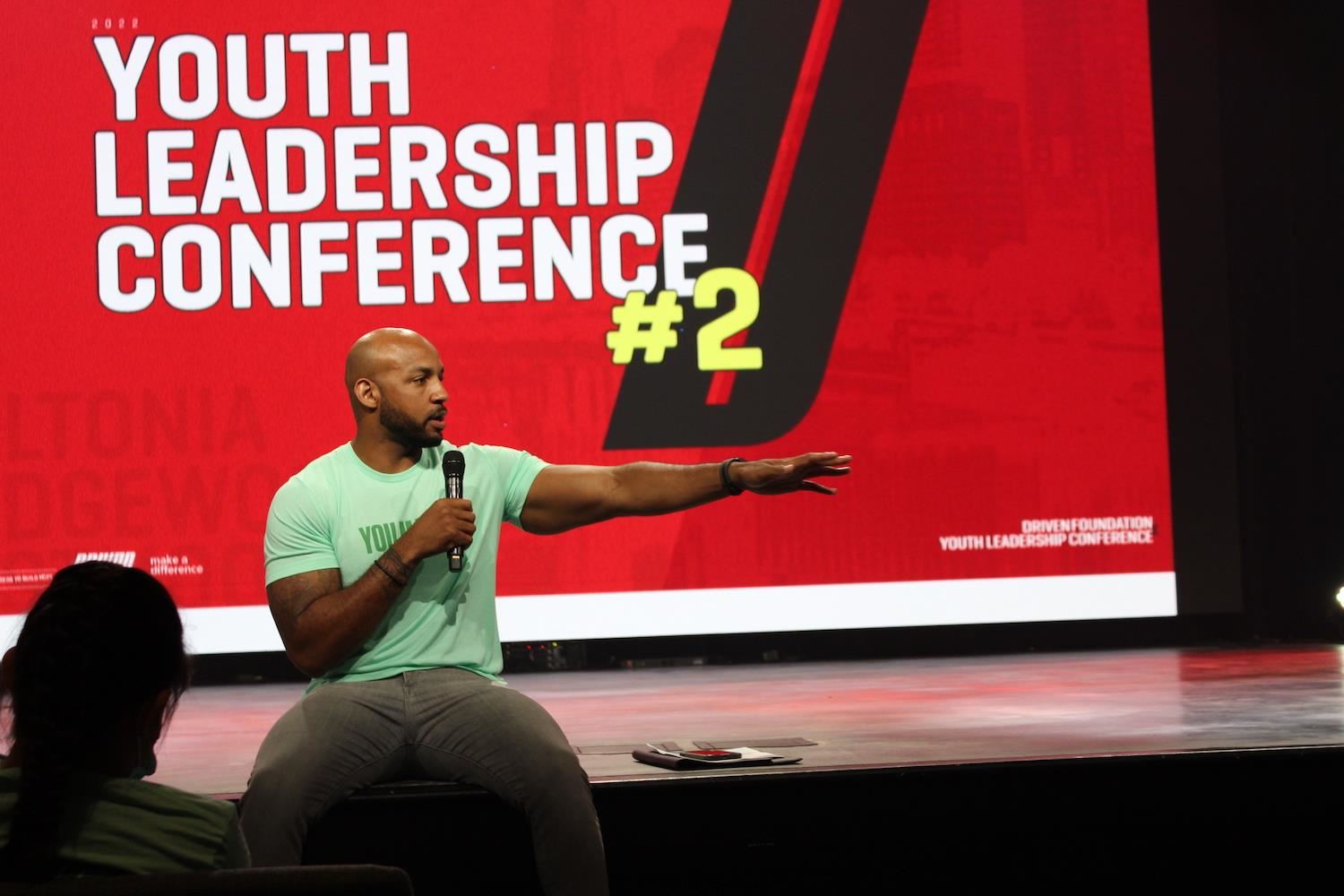 June 1, 2022 -- District middle school students spent the day away from the classroom learning effective communication skills from a professional athlete, registered nurse, actor, college student, and yoga instructor. The goal of this Region 1 Middle School Leadership Summit was to teach these Hilltonia, Wedgewood, and Westmoor Middle School students skills to become better leaders, communicators, and problem solvers. The Driven Foundation, a non-profit organization whose founders are former Ohio State Buckeyes and NFL players Roy Hall and Antonio Smith, hosted the summit.
"No one will know anything is wrong if you don't communicate or express yourself," said Hall.
Students were already learning about expressing themselves. Many were wearing the same lime green t-shirt, with a powerful two-word message on the front: You Matter. Roy Hall spoke with the students about effective communication, one of the six pillars of the District's Portrait of a Graduate.
"As quickly as you pull out your cell phone and check it, do this for me," Hall instructed the students. "Text someone you love and tell them how much they mean to you. Use your words. It can be something as simple as ``I love you."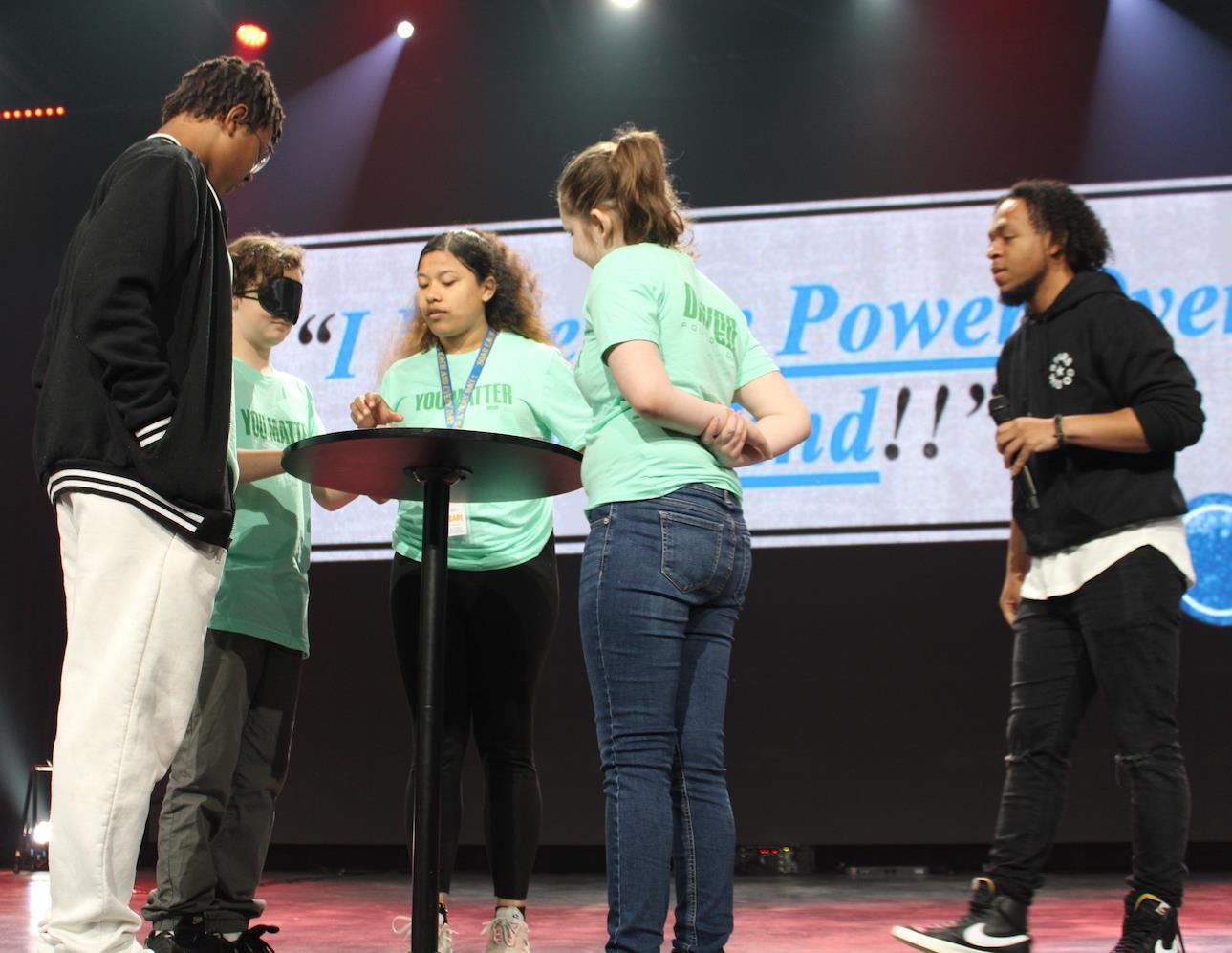 Students heard from a diverse group of leaders, including former CCS graduate Maurice Hall, an actor in Los Angeles. Hall stressed the importance of staying true to yourself and never giving up. A registered nurse from Nationwide Children's Hospital, and a senior at Central State University, Rashon Barksdale, also met with students. Barksdale invited several students on stage with him for a communication exercise where one student had to work with building blocks while blindfolded. One student guided the blindfolded student through the exercise, while another was highly critical, and the third said nothing.
"The lesson here is that the person who encourages you is your friend, not the one who is critical or the one who says absolutely nothing," said Barksdale. "Choose your friends wisely; choose the ones that support or encourage you, not those that put you down or have nothing to say."
"This summit is an incredible opportunity for our middle school students in Region 1," said Leadership Coach and former Wedgewood Middle School Principal Diane Campbell. "One goal of this summit is for students to find the leader in them. Despite the circumstances, we have opportunities to succeed."
Making these students feel and believe they matter is the objective of this summit, but these students also learned life lessons that will carry them through high school and beyond.
"Even if a person is always cheery and happy, check on them," one student shared. "Be around people who motivate you," another student said.
Before returning to their school buildings, Roy Hall shared this wisdom with these middle schoolers."It's okay to admit, you can't do it by yourself," said Roy Hall. "You may think you can, but eventually, you will need some help. I played in the NFL and still can't do it by myself."