Return to Headlines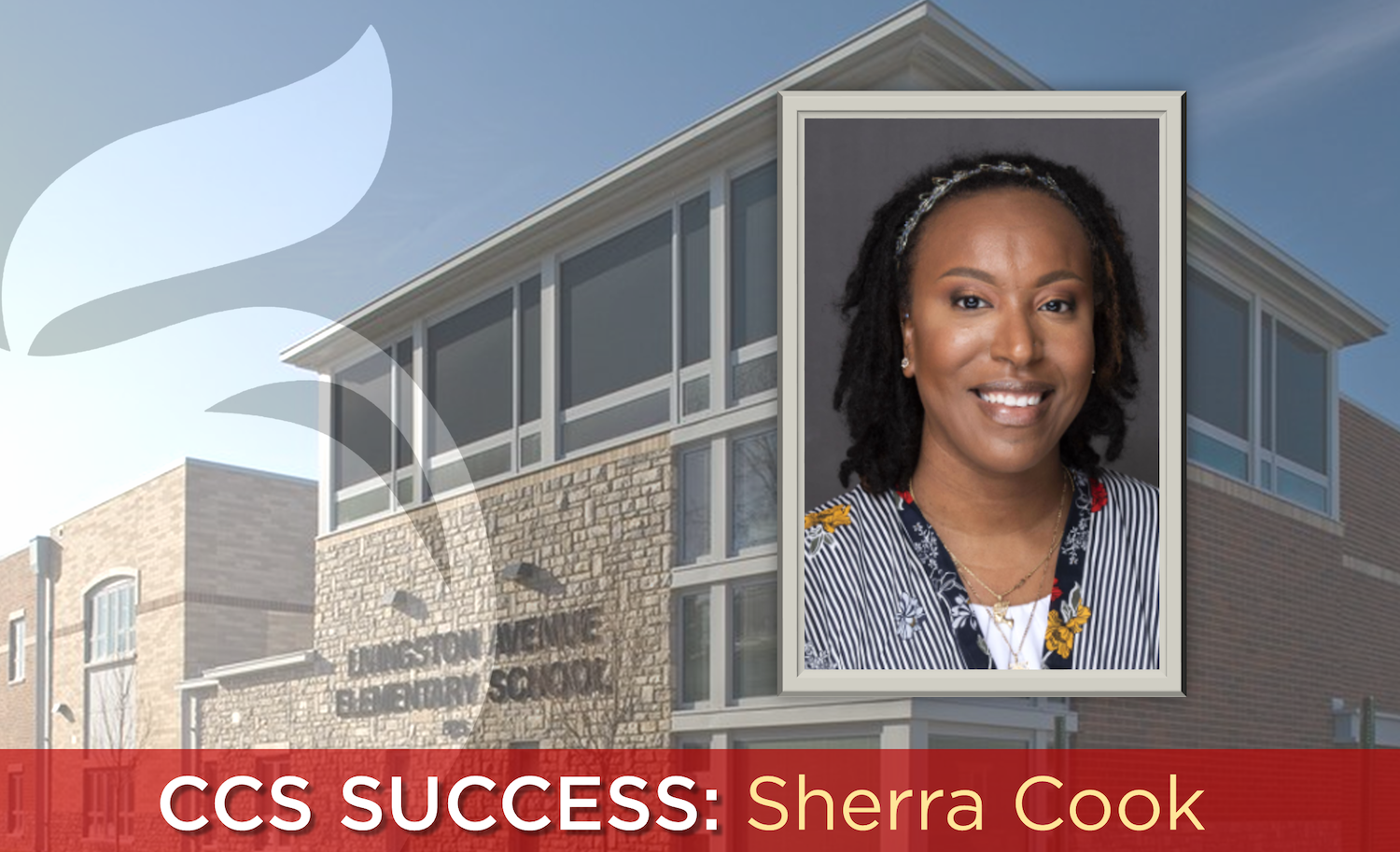 CCS SUCCESS is a feature highlighting former CCS graduates and their accomplishments within and beyond our District. Columbus City Schools employs a lot of the talent that has graduated from the District, and many CCS scholars ae experiencing success in a wide array of professions.
Today's feature highlights Sherra Cook, the Principal at Livingston Elementary.
Q - Why have you chosen education as a career path?
I was taught from a very young age from both family and teachers that education was the key to access regarding any dream that I wanted to attain. This belief was ingrained in me, and as I continued to learn and grow, I began to fully understand the significance of this belief. I had teachers and administrators throughout my educational journey who continued to reinforce this belief, modeling the power of education. They embodied what I desired to do and be, an educator that instilled in their students the power of education to open any door or obstacle.
Q - What are the schools you attended during your CCS experience?
I attended Fair Ave Elementary School under the leadership of Cynthia Ball, Mifflin International Middle School under the leadership of now retired administrator Gregory Waddell, and Columbus Alternative High School under the leadership of retired Sherry Badger. I also had the privilege of interning in the office of then Superintendent Dr. Gene T. Harris for three years.
Q - What could you share about teachers or administrators who helped enlighten your path?
I have had so many educators along the way who have left a lasting impression on the person I am today. One of those individuals is Cynthia Ball. Mrs. Ball was my elementary school Principal. What I remember most about her is that she identified my potential even when I did not and pushed me into positions of leadership even at a young age. She planted the seeds of greatness into me and cultivated them so that I could grow. This is vital as an educator; it is our responsibility to not just see the full potential of our students, but to also foster that potential.
Similarly, my high school English teacher, Jamie Foley taught me the necessity of having high expectations for myself. Each time I stepped into her Freshman Humanities class, I knew she demanded my absolute best, and because I admired and respected her, I refused to let her down. She taught me discipline, passion, but most importantly she taught me that mediocrity was not an option, and I was greater than average. When I became a teacher, and even as a Principal, the lessons that these two women taught me permeates everything I do on behalf of children. I am eternally grateful for their presence and impact in my life.
Her mother, Carol Murphy, who also works in the District as a Substitute Secretary says, "Sherra stated that she wanted to be a teacher ever since grade school and has had great mentors throughout her education." She continues, "I'm extremely proud of her and I've always supported what she wanted... she is strong-willed and as she continued her education she declared that she wanted to be a Principal, and eventually a Superintendent!"
Q - What would you tell a student who would be interested in choosing a career in public education, and what may that look like in 20 years?
American Author Neil Postman once said, "children are the living messages we send to a time we will not see." This quote resonates for me because it highlights our role as educators in forging legacies. I would share with an individual interested in becoming an educator that they are choosing to embark on one of the single most rewarding roles anyone can hope to have. As educators we have the power to define legacies for future generations and that premise makes this work absolutely beautiful - even on the most challenging days. Moreover, this notion of educators fostering future legacies will remain even 20 years from now as the field of education continues to evolve and grow.