Return to Headlines
East Linden Elementary School Named Hall of Fame School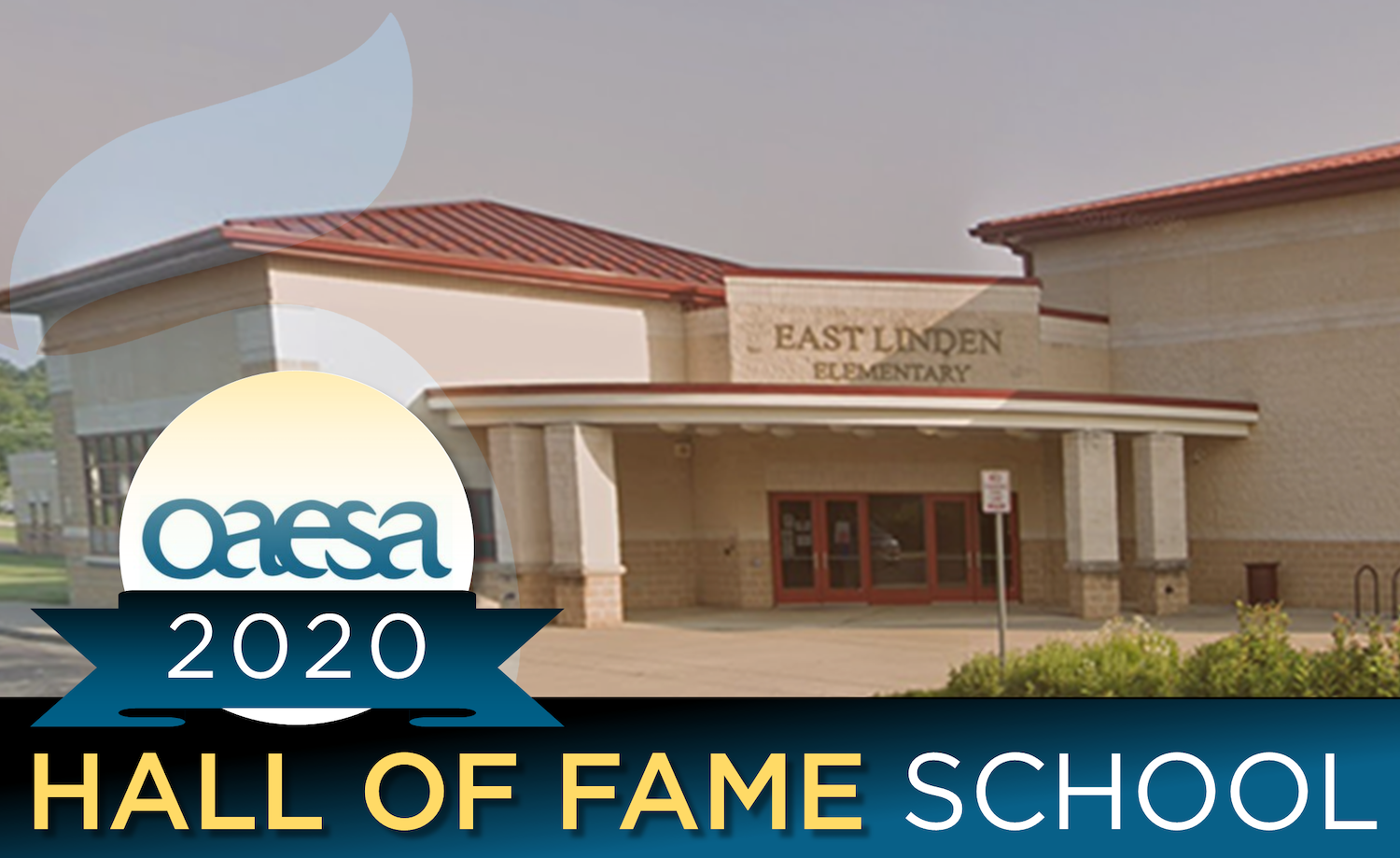 April 27, 2021 -- The Ohio Association of Elementary School Administrators (OAESA) announced that East Linden Elementary School has been selected as a 2020 OAESA Hall of Fame School.
"It feels amazing," said E. Linden Elementary School Principal Cheryl M. Jones. "It has taken several years to build a culture and create a climate where students are engaged with their teachers, and our school and Linden community is a part of that engagement. Our teacher teams, families, and partner support network all play an important role in this tremendous honor."
The OAESA 2020 Hall of Fame plaque is prominently displayed in the glass case just outside the front office at E. Linden. It's a daily reminder of the progress that has been made in a few short years.
"This is quite an accomplishment and something everyone should feel proud about at East Linden," said Columbus City Schools Superintendent/CEO, Dr. Talisa Dixon. "I want to thank the students, teachers, staff, and community for their hard work and dedication."
In 2017, East Linden Elementary School began working with Liberty Leadership Development on strategies for improvement and success.
"East Linden Elementary School's partnership with Liberty Leadership Development has enhanced the overall Gap Closing score, as reported by the Ohio Department of Education," said Dr. Randall Sampson, Founder of the Liberty Leadership Development.
"East Linden achieved 88 points for English Language Arts, 100 points in Math, and 100 points for English Learners for a combined Gap Closing score of 96.3 and an overall Gap Closing letter grade of "B" in 2019."
Principal Cheryl Jones also credits Dr. Ron Ferguson, who leads the Achievement Gap Initiative at Harvard University in Massachusetts with success at East Linden. Ms. Jones and her leadership team attended a conference at Harvard in 2019 where they worked one-on-one with Dr. Ferguson and other schools across the country to improve the achievement gap across all grade levels.
"That conference was so enlightening," said Jones. "Teachers do so much more than teach. We learned lessons at that conference two years ago that we are still using at East Linden today especially given the present-day societal issues of violence, unemployment, and health care disparities."
As principal, Cheryl Jones said that she is grateful for her Instructional Coach Tayana Patterson and the community partners who support East Linden students and their families. Those partners include:

New Salem Missionary Baptist Church;

Columbus Public Health;

Columbus Care Coalition; and the

City of Columbus - Division of Police
East Linden is the second Columbus City School to be named an OAESA Hall of Fame School. Cedarwood Alternative School received the award in 1990.
"As part of the mission of the Ohio Association of Elementary School Administrators, we strive to recognize excellence in our members' schools through our annual Awards Program, selecting up to ten (10) schools from across Ohio that provide truly outstanding educational opportunities to their students through effective programming and instruction," said OAESA Executive Director Julie Davis. "These schools are characterized by an atmosphere of growth, achievement, pride, and a dedication to excellence on the part of staff and students."