Return to Headlines
CCS Receives Two Ohio School Board Association Awards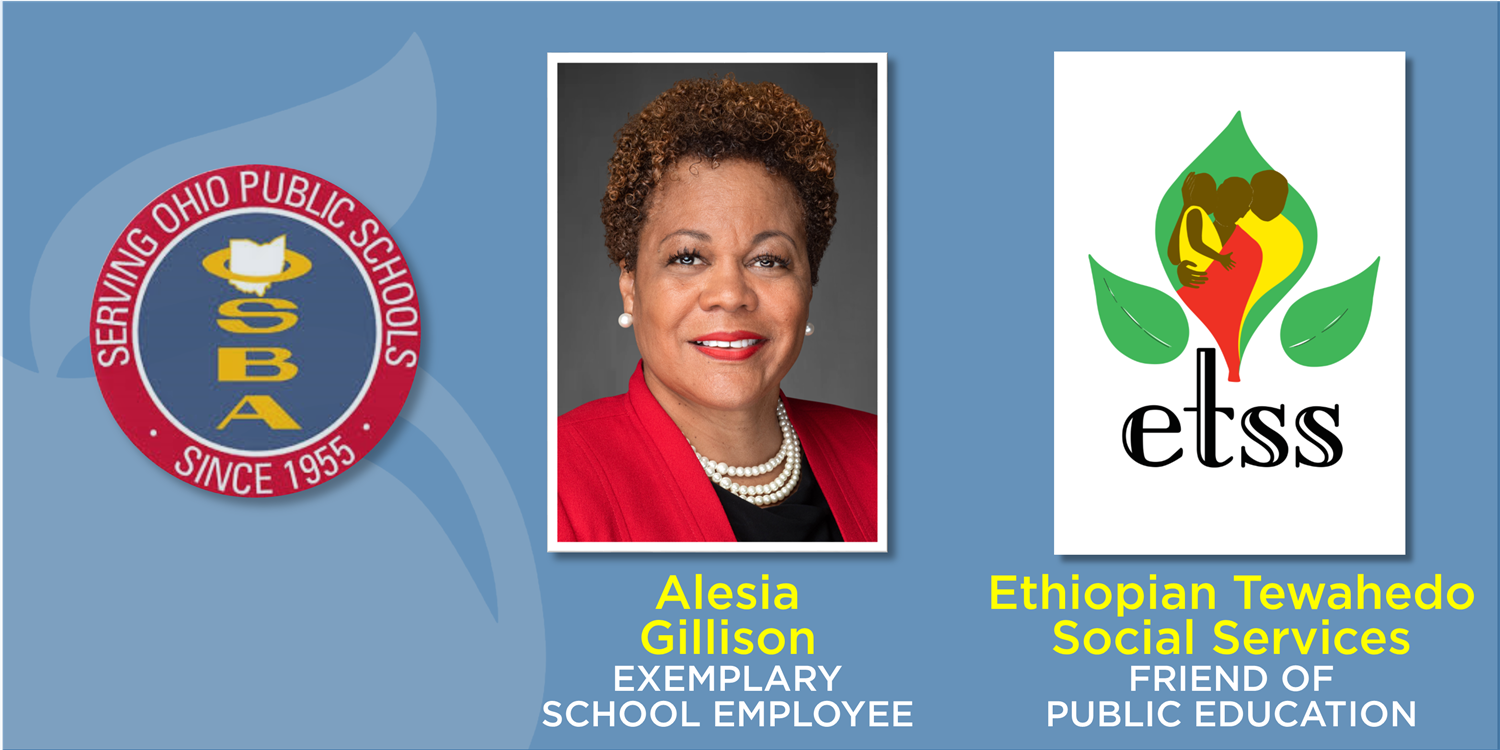 December 24, 2020 -- Columbus City Schools is honored to share that the District has received two awards from the Ohio School Board Association.
Office of Engagement Chief Receives Statewide Award
After being nominated by the Columbus City Schools (CCS) Board of Education (BOE), Alesia Gillison, Chief Engagement Officer, has received the Ohio School Board Association's (OSBA) Exemplary School Employee Award. OSBA announced Ms. Gillison's Award at the BOE meeting on Monday, December 15, 2020.
Last Spring, the Superintendent tasked Ms. Gillison with heading up the newly formed Office of Engagement. Her stated mission was nothing less than coordinating hundreds of community partners and ensuring their work aligned with the District's mission.
Board Members said that Ms. Gillison not only embraced overarching goals but created programs and services that connected and engaged with ALL of our families – most especially those with whom we have traditionally struggled to engage. Several Board Members went on to say Gillison's understanding of our families – their struggles, challenges, and lived-experiences – has developed the strategies and priorities for the Office of Engagement.
Once the COVID-19 pandemic hit last Spring, the Office of Engagement stepped up and has been "the backbone" of the District's response efforts. Those efforts include:
Creating a COVID-dedicated website for students and families to obtain updated information regarding food distribution, academic services, social and emotional supports, and family resources

Coordinating food distribution in conjunction with our food services department and establishing a community table at each site. At these tables, everything from hygiene supplies to coloring books featuring the work of local artists has been distributed to CCS families.

Creating a Partnership in Action team made up of more than 35 local organizations from the public, private and non-profit sectors to ensure coordinated efforts and brainstorm strategies to facilitate learning and support to CCS families during Covid-19.

Administering a multi-phased family survey to make sure programs are working.
Alesia Gillison thanked the Board members for nominating her for this award. "This award is for the entire team because everything we do, we do together," said Gillison. "I accept the award on behalf of our team, community partners, and an amazing community."
Ethiopian Tewahedo Social Services Receives Friend of Public Education Award
The Ohio School Board Association (OSBA) has honored Columbus City Schools partner organization Ethiopian Tewahedo Social Services (ETSS) with the OSBA Friend of Public Education Award. ETSS provides support to immigrant and refugee families throughout Central Ohio in the spirit of Tewahedo, seeing all humanity as one. OSBA announced that ETSS had received this award at the BOE meeting on Monday, December 15, 2020.
Board Members said that ETSS's philosophy is reflected in its adult and youth programs and its community response to the Covid-19 pandemic. ETSS programs offer a holistic, trauma, and culturally responsive approach to services. Bilingual support is a mainstay at ETSS, offered to ensure that families have equitable access to services.
Since the onset of the COVID-19 pandemic last Spring, ETSS has been a community leader in ensuring families receive continued updates, community resources, and government information in native languages, as well as individualized wellness checks and access to food and supplies.
As stay-at-home orders went into place, ETSS responded by transitioning in-person after- school sessions to a virtual platform that provided academic support to students during the sudden disruption and another point of contact and support for their families.
ETSS partners with local school districts to facilitate communication between home and school to ensure that parents who do not speak English have opportunities to advocate for their children. In the transition to online learning, ETSS served as a liaison between families and districts to facilitate technology support and complete virtual learning goals.
ETSS' Youth Programs will continue to focus on the needs of the whole child, including the parents, to support academic and social, emotional growth to deal with the 2021 school year's challenges.
ETSS President, Dr. Seleshi Ayalew Asfaw appeared virtually at the BOE Meeting and thanked Board Members for the award. "I call you all my friends because we have been working together," said Dr. Ayalew Asfaw. "We are all friends and partners because we all care."