Partner News
Page Navigation
Return to Headlines
Meeting Columbus Crew Coach a Dream Come True for Ecole Kenwood Students, Staff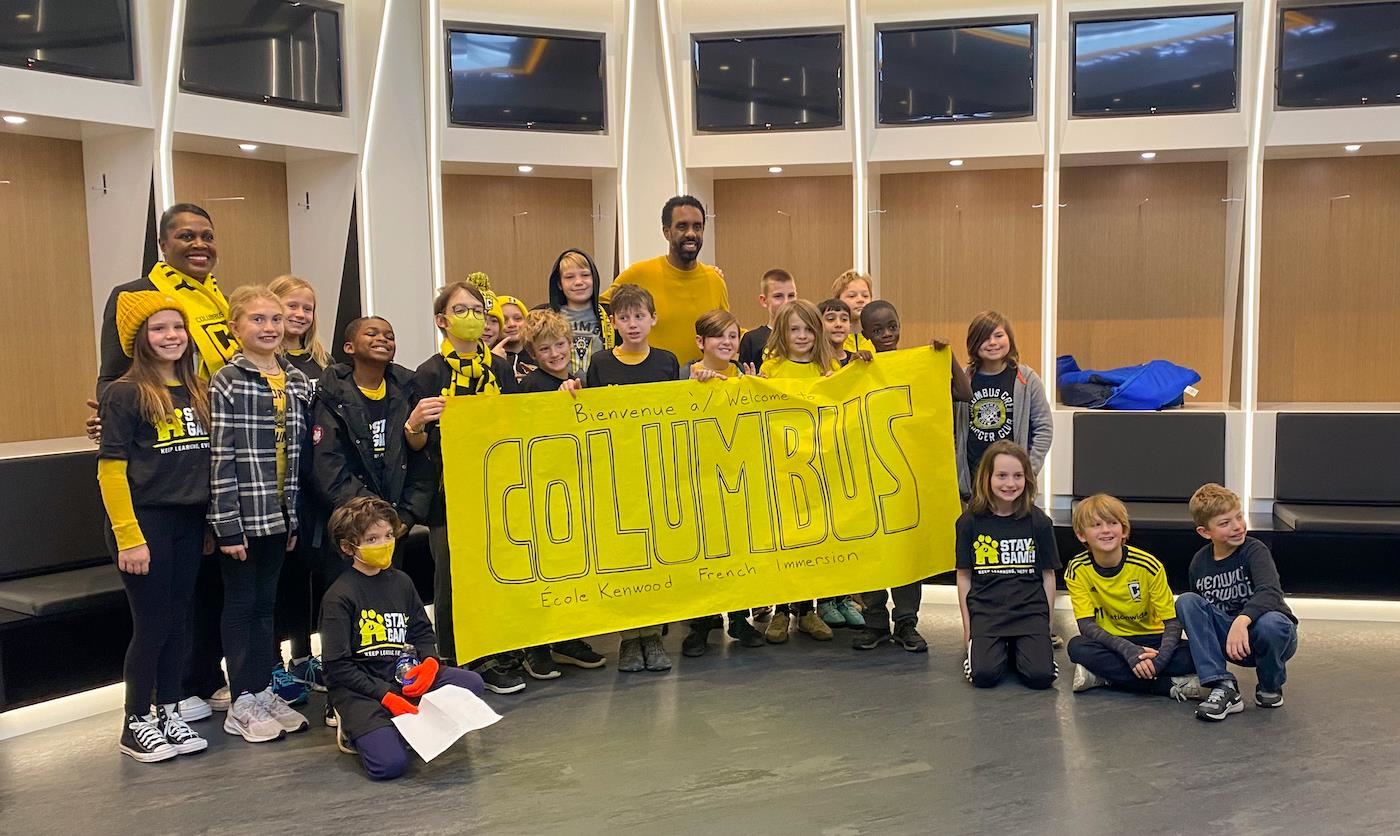 December 28, 2022 -- When Ecole Kenwood Principal Emma Corbin first got the call that students would greet a special Columbus Crew guest, she didn't know what to expect.
Students got to work preparing banners and speeches written in French. However, even staff were surprised at how the day played out.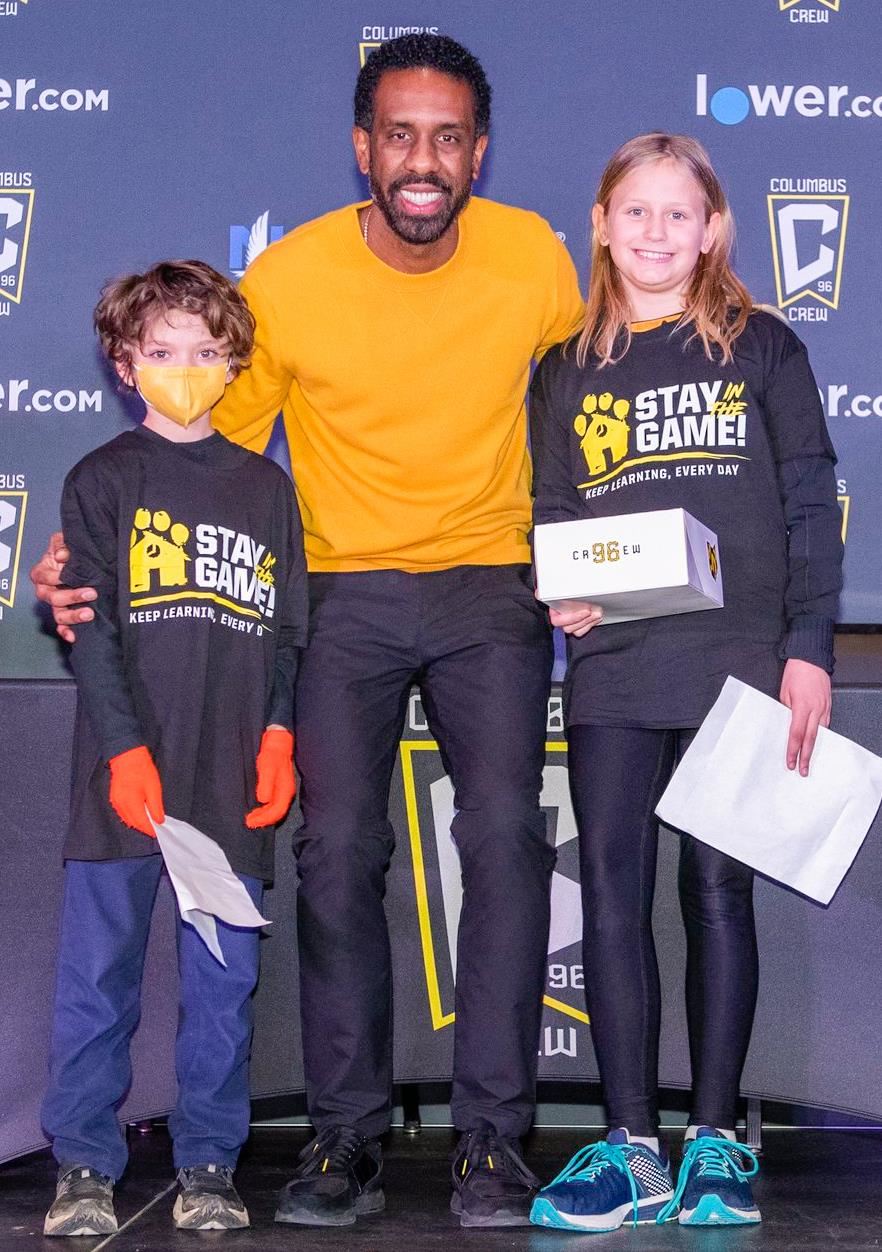 "Before that day, we worked to prepare banners and speeches without knowing who it was for," Corbin recalled. "All we knew was that the special guest spoke French, and we would welcome that person in French."
Earlier this month, Columbus Crew announced Wilfried Nancy as the new head coach. Nancy recently served as the head coach for CF Montreal during the 2021 and 2022 seasons. There were 23 fourth and fifth graders from Ecole Kenwood who participated in the announcement. Esmond Akwaboa and Arlo Randolph were two of those students.
"I was so happy," Akwaboa said. "It felt like a dream. I rubbed my eyes and saw that it wasn't a dream. It was real."
"It was crazy," Randolph said. "I thought that would never happen to me. It's something I will remember."
Randolph and Akwaboa remembered the excitement leading up to meeting Nancy. Akwaboa recalled all the people, the lights, and the big cameras. He loved being behind the scenes.
"I was extremely nervous," Akwaboa said. "It reminds me of the time I went to the OSU stadium where I met one of the players."
Students assembled in a room and were told that they would meet the special guest.
"Then, in walks, the new coach of the Columbus Crew," recalled Christopher Mercerhill, a fourth-grade teacher at Ecole Kenwood. "They greeted him in French. He chatted with them in French, asking them who likes to play soccer and what positions they play. He gave them encouraging words and was just super down-to-earth and friendly. He took a few minutes with each kid and got pictures with them holding the banner they made that said, 'Bienvenue a Columbus.'"
Corbin remembered the reaction from the kids as soon as they saw him.
"It was shock and awe," she said. "We didn't know what was going to happen. We just knew we got to experience something cool, but they were in awe whenever we realized who he was and how big of a deal this was. It was cool when we took the photo; all of them wanted to get their hands on his jersey because of its power. They realized how amazing it was to have him in the city and to be part of this experience. What a once in a lifetime opportunity that is."
Students were then escorted to the press conference, where they got front-row seats to the official unveiling and welcoming. Two students also got to be on stage and welcome him in French.
"It was a fantastic experience," Mercerhill said. "I think the kids will remember this for the rest of their lives. They were treated like VIPs."
A love of soccer is woven into the fabric of Ecole Kenwood. Akwaboa and Randolph love watching and playing the sport.
"I'm a big soccer fan," Akwaboa said. "I like the expression of the game and the fans. We can give them happiness and joy."
Mercerhill is a longtime fan of Columbus Crew.
"I've lived in Columbus for 15 years," he said. "I'm from Canada, so I'm a hockey fan first, but I love the experience of going to Crew games because soccer fans are so passionate. I love the atmosphere. There's a real camaraderie, and you just kind of get swept up in that experience and feel almost like you are a part of the team. It's unlike any other sport or game I've experienced."
The experience was more than creating lifelong memories, though. It also showed firsthand the importance of what they are learning in school.
"It's an experience we will never forget," Corbin said. "It's amazing and important because it shows the reach and benefits of being bilingual because you can communicate with people who come to the city from all over the world."
For Akwaboa, he hopes this experience to be part of his journey and dream of becoming a professional soccer player.
"When I first watched soccer as a little kid, I remember watching it with my father," Akwaboa said. "I told him I would make him proud by becoming the world's best soccer player. I will make that dream happen."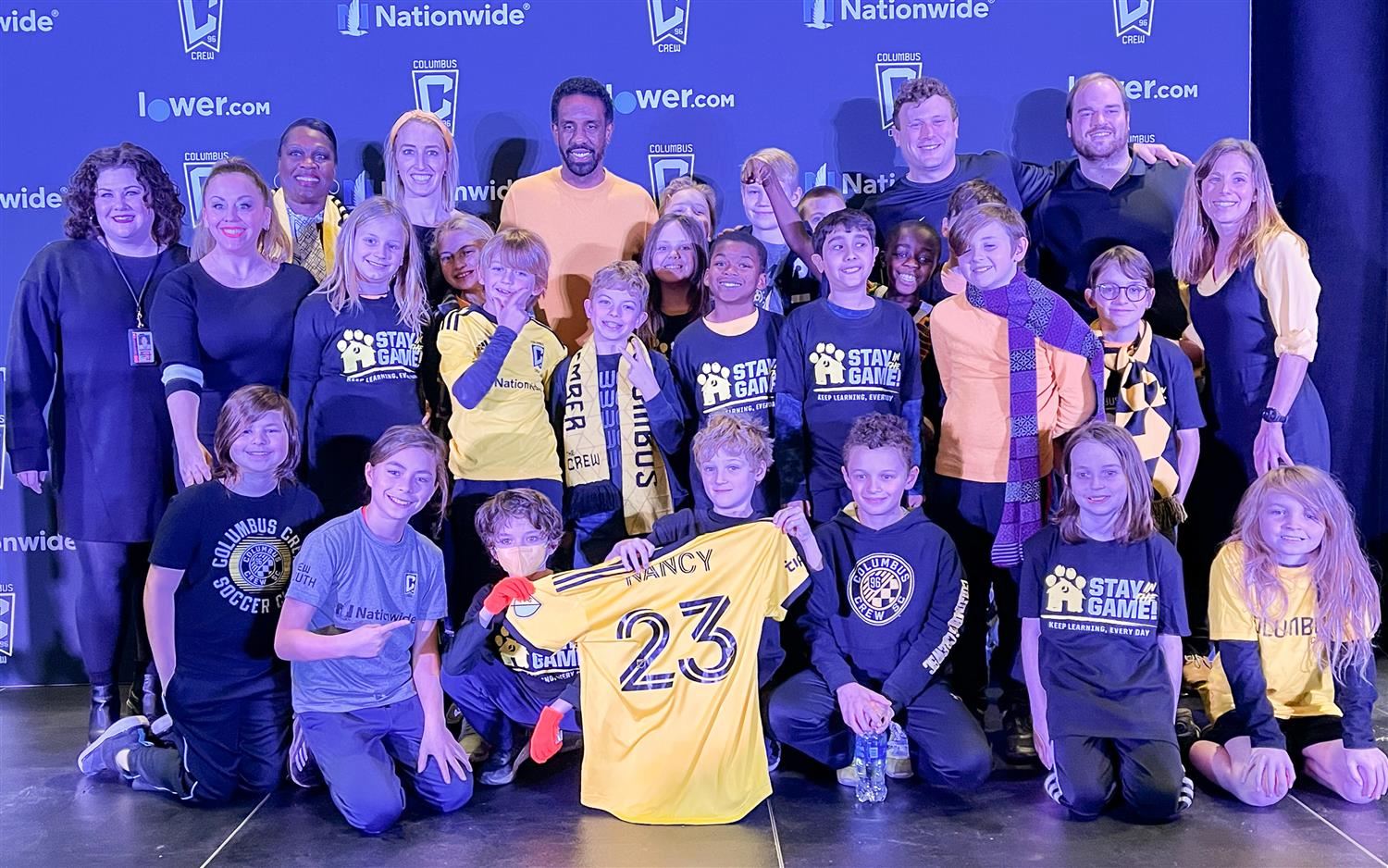 ---