Return to Headlines
Columbus City Council, Columbus Youth Council & Community Partners To Host Virtual Prom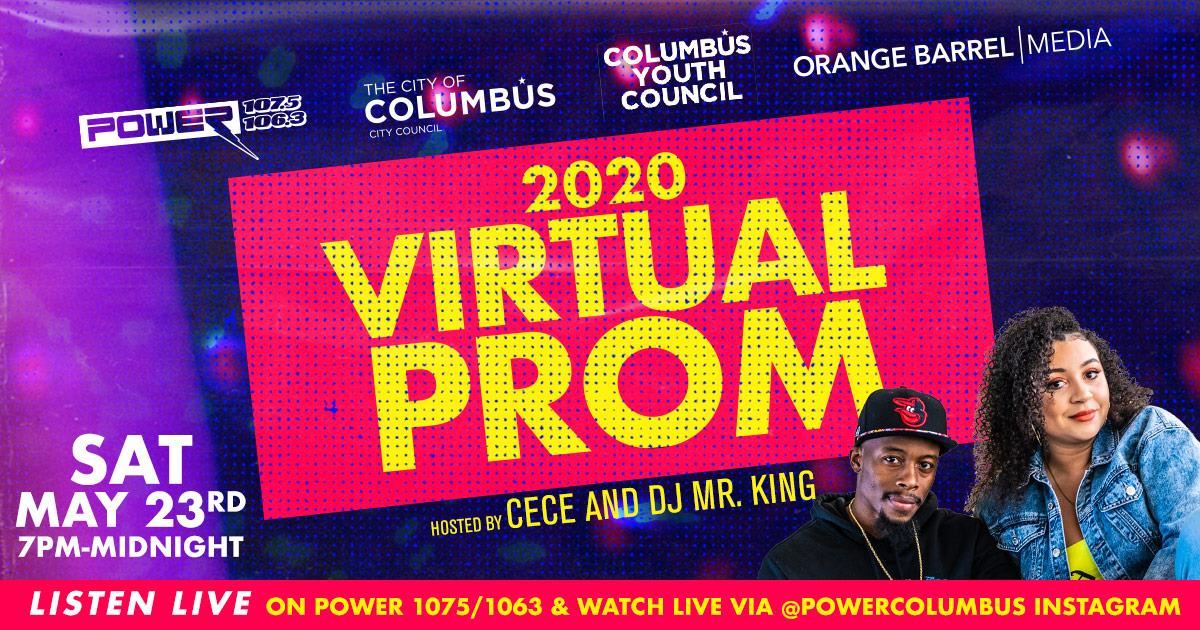 May 18, 2020 -- In response to the COVID-19 pandemic and the cancellation of many high school traditions, Councilmember Shayla D. Favor engaged with members of the Columbus Youth Council (CYC) to discuss their concerns in the wake of the health crisis and determine how they could still finish the school year on a positive note.
The Columbus Youth Council was launched by Councilmember Favor at the beginning of 2020. The program was created to provide high school students from Columbus City Schools the opportunity to learn about city government and how they can become leaders in their community. In just a few short months, it appears the lessons from their sessions have already paid off.
After several planning sessions, the students of the CYC decided they would host a citywide Virtual Prom to celebrate their peers and acknowledge the hard work many students have put into their academic career.
The virtual event is scheduled for May 23, 2020 from 7pm to midnight and will feature Radio One DJs, local and national government officials, celebrities, and of course members of the Class of 2020.
"I am so proud of these students," said Councilmember Favor. "Although they are missing out on many of the traditions that high school seniors experience at the end of the year, they have identified opportunities to provide a greater benefit to the entire community. This is exactly what we hope they would gain from this program."
Favor relayed the idea to RadioOne, and the station was happy to support.
"We have the mechanisms in place to make this an incredible event. We are a part of this community and any way we can help we will," said Ben Buckner with RadioOne.
The four-hour event will kick-off with a live red carpet show to be hosted by Columbus Youth Council members. The prom will begin at 8pm and will feature music from radio personalities DJ Mr. King and CeCe, as well as virtual shout-outs from celebrities and local leaders. The event will be live-streamed on Instagram, Facebook and www.mycolumbuspower.com.
"It is wonderful to see students empowered to take action in the face of adversity," said Council President Pro Tempore and Education Chair Elizabeth Brown. "When we give young people the opportunity to find solutions, the results are always inspiring. I am excited to continue learning from the Columbus Youth Council as they make their voices heard on the challenges facing them and our community."

Leading up to the night of the prom, students will have the opportunity to compete in the Virtual Prom "Dance Off". Beginning today, students can post a video to Instagram showing off their best Prom dance moves, name their High School in the caption and use the hashtag #Power614VirtualProm in the post to compete. During the Virtual Prom, DJ Mr. King will announce winners of the "Dance Off" who will receive a special prize.
"Losing out on an in-person senior prom is unfortunate," said Kalisha Mishra, Member of the Columbus Youth Council. "But I'm excited we have this opportunity to do something special for our classmates. We will make the best of the virtual prom and make sure it's an amazing night!"